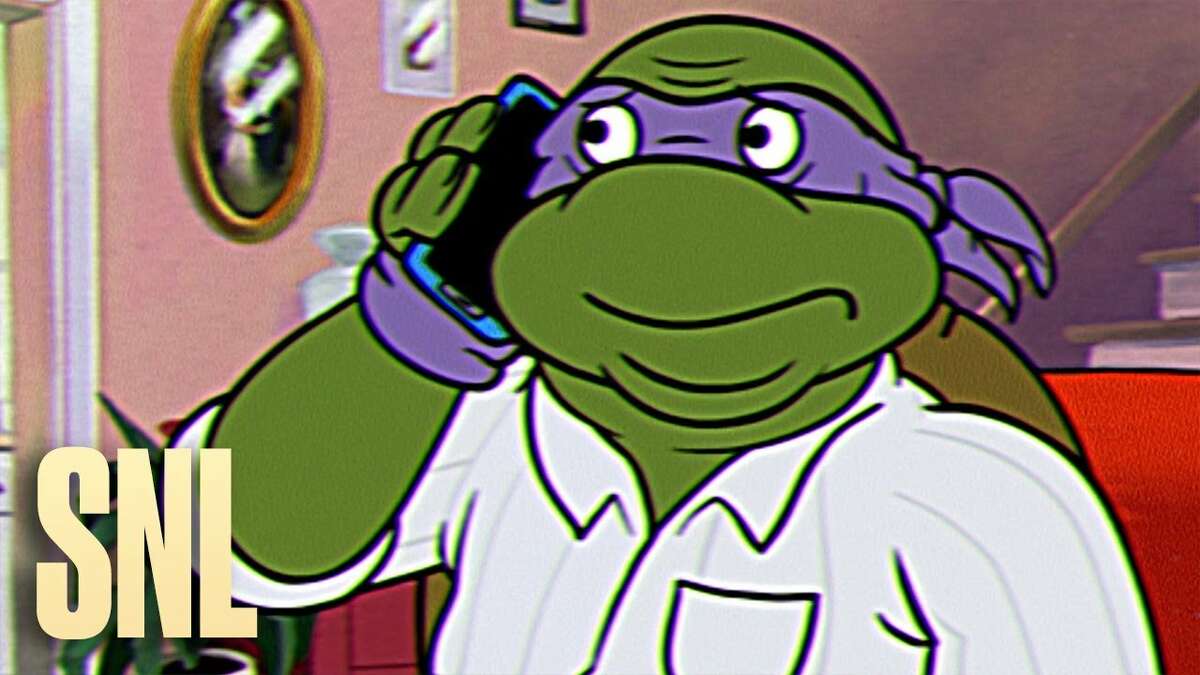 The highlight of Saturday Night Live's first "At Home" episode earlier this year was an animated short called Middle-Aged Mutant Ninja Turtles. (The premise is pretty self-explanatory.) It's fair to say that SNL has never encountered a sketch that it couldn't figure out a sequel for, whether or not it was warranted; turns out the earlier sketch was no exception.

Admittedly, the premise of the original short left plenty of ground to cover. While the first sketch found the turtles dealing with cancer scares and debating whether or not to attend Shredder's funeral, the sequel opts for jokes about impotence and political disagreements at the dinner table.
As with many sequels, some of the freshness of the premise has vanished — but it also shows that the basic premise, of the Ninja Turtles as guys who were much cooler in their youth than they are now, still has a lot of places it can go.

So get your shower beers and your New Balances ready. This is a solid followup to an inspired sketch, and if the timing is any indication, we'll probably have another one in about half a year.