This is a carousel. Use Next and Previous buttons to navigate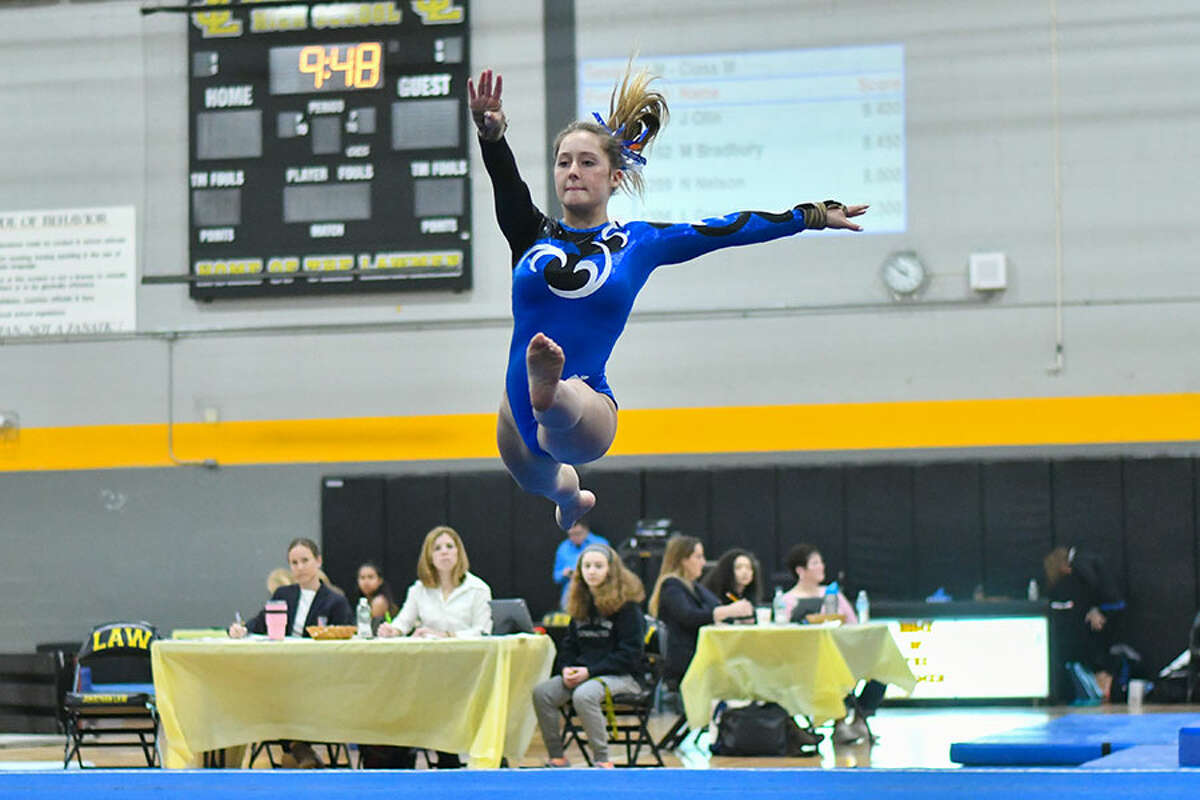 The Darien high school gymnasts rose above their seeding to tie for sixth place with Farmington at the State Class M championships, held Saturday at Jonathan Law High School in Milford.
Wilton repeated as state champs, with the Killingly-Putnam-Tourtellotte co-op in second and New Milford third. The gap between fourth place Conard (124.875) and Darien (124.00) was less than a point.