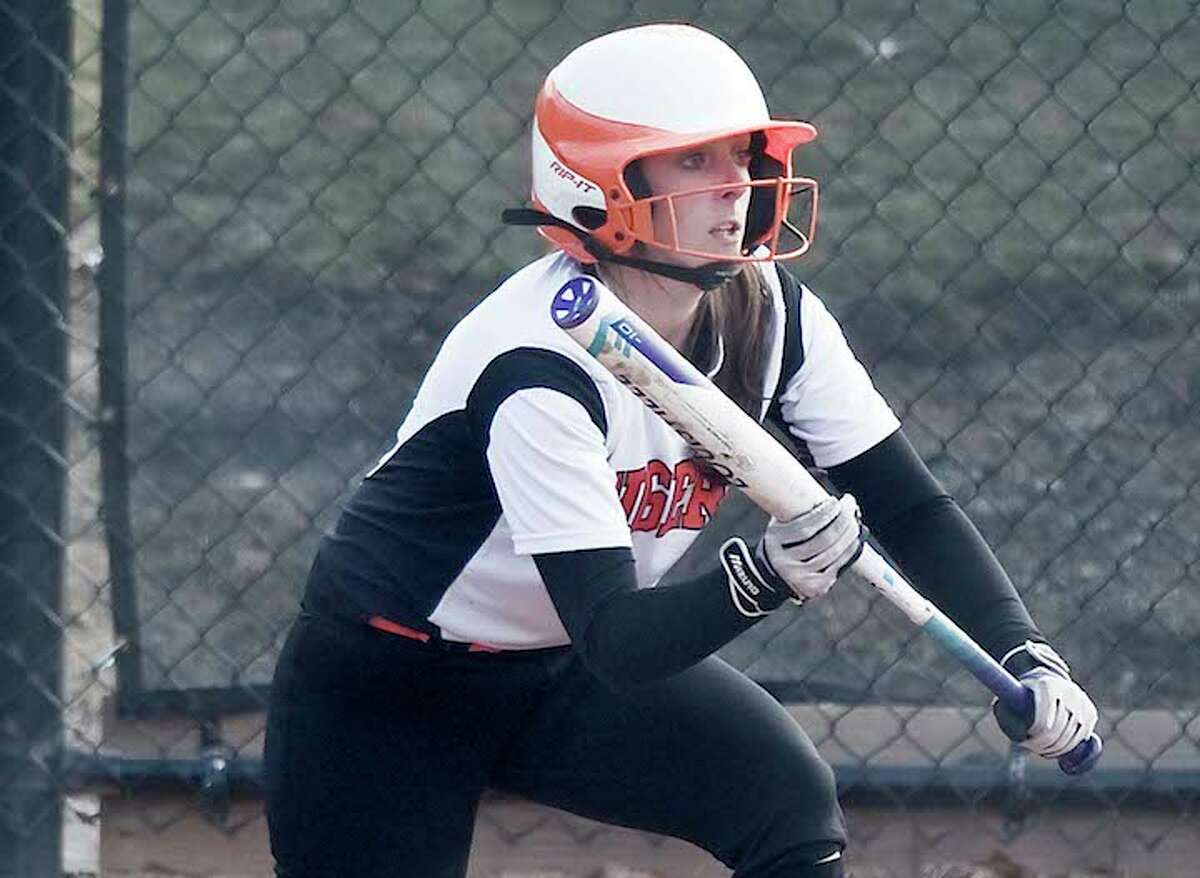 In softball, the difference between a win and a loss can be a hit here or an out there.
For confirmation, ask the returning members of the Ridgefield High softball team. The Tigers went 7-12 and fell one win shy of qualifying for the state tournament last spring, with six of those defeats coming by two runs or fewer.
This season, Ridgefield is striving to get over the hump in close contests. Pretty much every game stands to be a challenge but also winnable, said head coach Lauren Greywacz.
"The FCIAC is always competitive and truly any team can win any game," said Greywacz. "We are definitely hoping to improve our overall and FCIAC record from last year. We lost a lot of close games in late innings, so putting more runs up on the board often and early is a main goal."
The Tigers return nearly their entire roster from last year: Centerfielder Mallory Shofi was the only graduate.
"We have an incredible amount of talent this year with our eight returning [starting] players, six of which are upperclassmen, mixed with a promising freshman group of five players. All the players are versatile with an incredible attitude, and strive to reach their full potential," Greywacz said.
Lauren Bayer, a senior outfielder, is the lone captain.
Other key players include Sabrina Grizzaffi (junior shortstop), Alex Kinkead (junior second baseman), Claire Filaski (junior catcher), Alyssa DeStefano (sophomore pitcher), Makena Skrobar (junior third baseman), Mikayla Melahn (junior outfielder/pitcher), and Skylar Arent (sophomore first baseman/pitcher).
The freshman class features Julia Clavi (third base/catcher), Melissa Harris (outfield), Natalie Sganga (outfield), Caroline Imbrogno (first baseman/pitcher), and Sarina Sheth (middle infielder).
"We are looking forward to making a run in the FCIAC and state playoffs," said Greywacz. "We have a perfect combination of experience mixed with new talent and the ability to play small ball or hit for power. We are ready to use our speed to put pressure on the bases. We are excited and ready to show just how much Ridgefield softball has to show."
Notes: The Tigers start the 2019 season this Saturday (March 30) with a road game against Staples in Westport at noon.
That is the first of six straight road contests for Ridgefield, which doesn't play its home opener until Friday, April 12, when Trumbull visits at 4:15 pm.