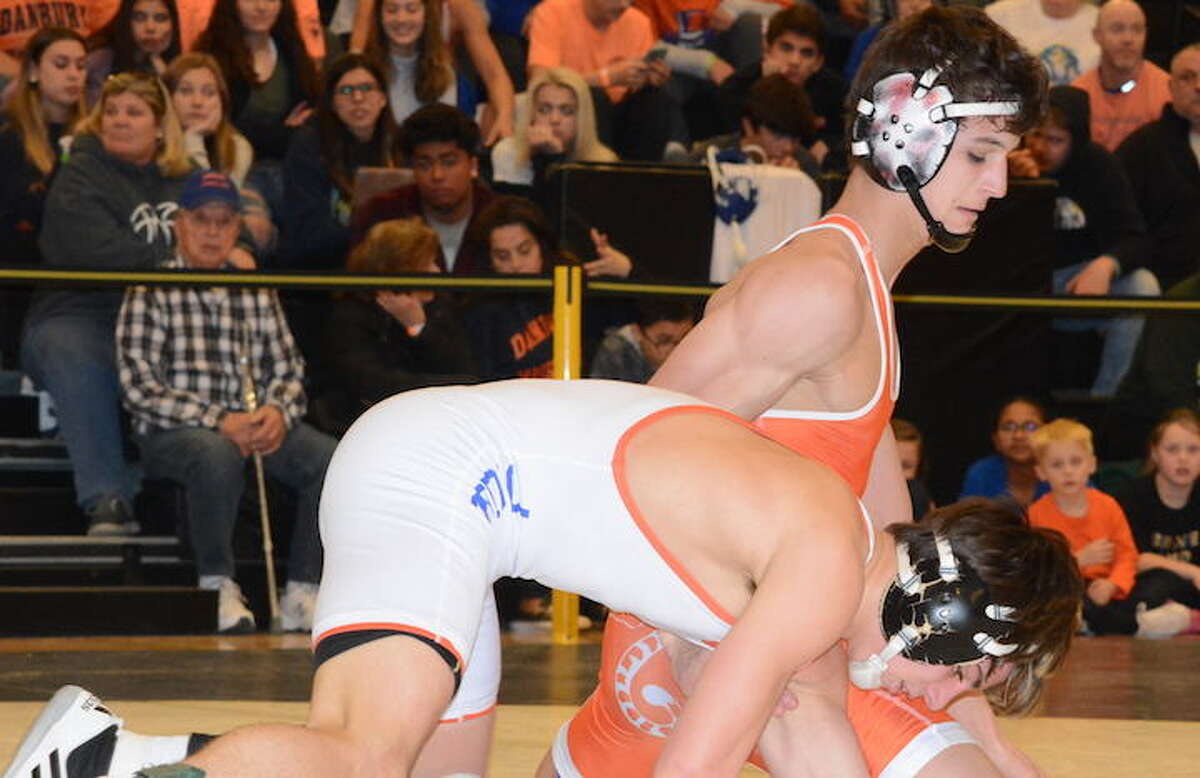 Lazar Agoev is now two-for-two in the postseason.
One week after winning a conference championship, Agoev, a senior at Ridgefield High, added a state title by finishing first in the 160-pound weight class at the Class LL tournament Saturday in Trumbull.
It wasn't easy: Agoev edged Fairfield Prep's Dean Tsiranides, 7-6, in the 160-pound finals.
Agoev's victory helped Ridgefield finish ninth in the team standings with 88 points. Danbury was first with 250 points, winning its 19th Class LL title in the last 23 years.
"I'm very happy we're in the top 10," Ridgefield coach Travis Tiger said.
Ridgefield had representation in 10 of the 14 weight classes, and three of those competitors were first-year grapplers.
Senior Ben Smart also reached the finals for Ridgefield. Smart lost to Danbury's unbeaten Ryan Jack, 23-8, in the title match at 126 pounds. Jack, a junior, has now won three straight FCIAC championships.
Jack also defeated Smart in the 126-pound finals at the FCIAC championship the week before.
"Hopefully we get to see him (Jack) next week in the (State) Open final and we'll change the approach," Tiger said. "We're not just going to let it be the same match every time."
Ridgefield had two more place winners (top six in each division) as freshman Nathan Blaha finished fourth at 106 pounds and sophomore Connor Brown was sixth at 152 pounds.
Agoev, who finished second in Class LL at 152 pounds last season, only started wrestling a couple of years ago.
"I'm so excited for him," Tiger said."To pick up wrestling ... and [win] two finals – he's improved so much more."
Following a bye, Agoev won via pin just 20 seconds into his first match of the day. He then earned a 4-3 decision and 14-4 major decision to reach the finals.
Smart had a bye and a trio of pins to get to the championship match against Jack.
Blaha got a bye and then won by major decision and decision before being pinned by eventual winner Michael Longo of Trumbull. Blaha pinned his next opponent to advance to the third-place match, where he suffered a hard-fought 2-0 loss to top-seed Nick Urso of Conard.
Brown picked up each of his three wins on decisions.