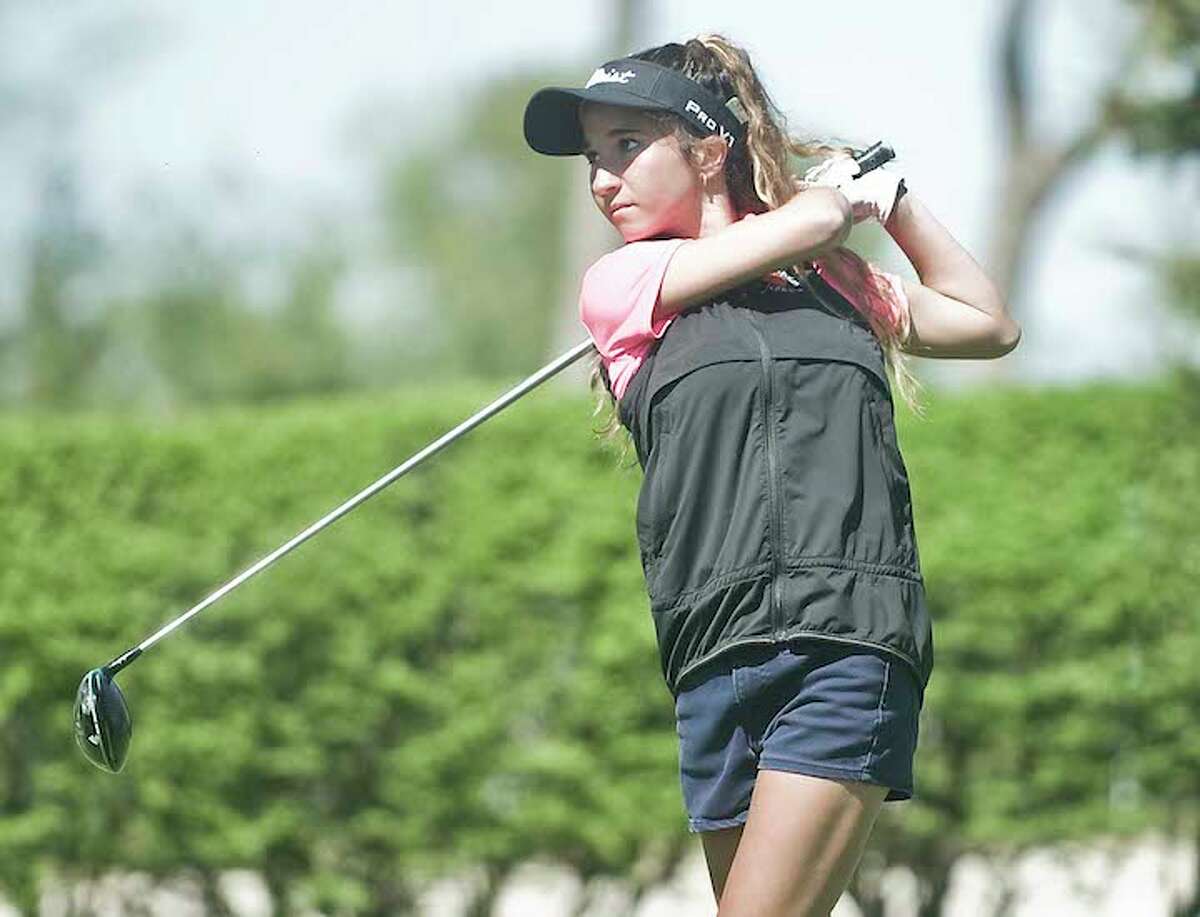 The Ridgefield High girls golf team ended its season with a top-10 finish at the state championship.
The Tigers had a score of 384 to edge conference rival Darien by one stroke and finish ninth at the state tournament, which took place June 4 at Tashua Knolls Golf Course in Trumbull. Another FCIAC team, Trumbull, was 11th with a 387.
Playing in her final high school match, senior Alyssa Maiolo shot an 84 to lead Ridgefield and finish 12th in the individual standings. Maiolo's round included a birdie on the par-four ninth hole.
"I feel so fortunate to have had Alyssa on the team for three years," said Jo Rasmussen, who took over as Ridgefield's head coach for the 2017 season. "She was a great captain ... loyal and committed to the team ... and competitive. Her teammates are all in awe of her golf game. We called her Chili Padi, [which means] small but hot."
Jenna Harford (97), Maddie Wilson (100), and Julia Knick (103) also had their scores count for Ridgefield at the state championship.
New Canaan claimed its third straight state title, shooting a 320 and shattering its own tournament record (set last year) by nine strokes. The Rams were the only team with more than one golfer in the top 10, placing three in the top six.
Meghan Mitchell led New Canaan with a 76 to finish as the tournament runner-up; Stirling Legge finished third with a season-best round of 77; and Morgan Hibbert carded a 79 to finish sixth. Molly Mitchell finished the Rams' scoring with an 88
Greenwich was second in the team standings, scoring a 349 to edge third-place Fairfield Warde (351) by two strokes.
Greenwich's Sydney Nethercott took medalist honors with a two-under par 70 to win by four strokes and tie the state record.
Ridgefield was coming off a fifth-place finish at the FCIAC championship, which took place May 30 at Fairchild Wheeler Golf Course in Fairfield.
The Tigers had a team score of 401 to finish behind New Canaan (329), Fairfield Warde (346), Greenwich (347), and Staples (392). The title was the third straight for New Canaan.
Maiolo had the low round for Ridgefield with an 86. Harford (102), Knick (106), and Cassie Smith (107) rounded out the scoring for the Tigers.
"Going forward we have a young team," said Rasmussen, noting that Ridgefield's roster included only three seniors (Maiolo, Harford, and Smith). "The players know that shooting between 45 and 49 [for each nine-hole round] will make us competitive. I feel that our players are committed to the challenge."
Notes: Staples freshman Sophia Sarrazin earned medalist honors with a 73 in her first FCIAC championship.