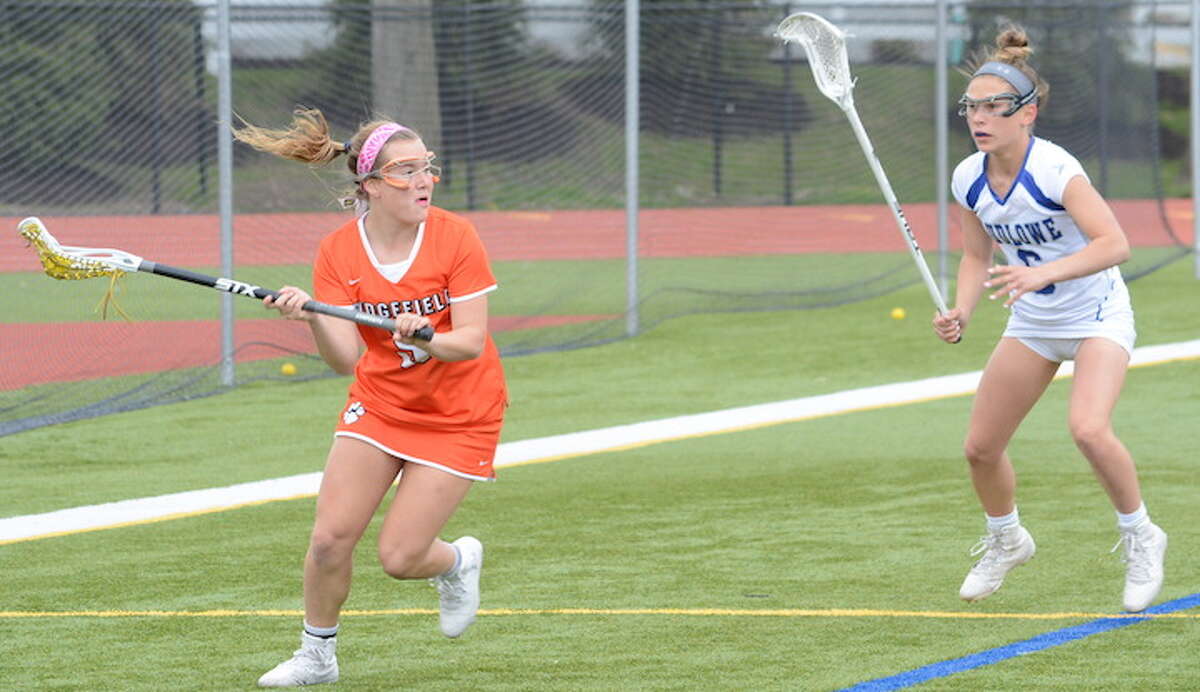 Down 4-3 at halftime, the New Canaan girls lacrosse team opened the second half with three straight goals and went on to beat Ridgefield, 8-5, in the Class L state semifinals Monday night at Brien McMahon High School in Norwalk.
Ninth-seed Ridgefield, which was trying to reach the state championship game for the second straight year, ended the season with a 12-7 record. The Tigers lost to New Canaan, 19-7, in the Class L finals last spring.
Fourth-seed New Canaan will get a chance to defend its state title when it plays second-seed Darien for the Class L championship on Saturday (time TBA) at Jonathan Law High School in Milford. Darien beat Wilton, 16-9, in the other state semifinal Monday.
Ridgefield came out strong against New Canaan and led 4-3 at the break. But Campbell Connors tied the score 26 seconds into the second half, and goals by Dillyn Patten and Kaleigh Harden put the Rams in front for good at 6-4.
The Tigers hung tough, but New Canaan was able to possess the call for big chunks of time down the stretch.
Aly Gagnon and Hannah Boylan each had two goals for Ridgefield. Caitlin Slaminko completed the scoring with a goal.
Ridgefield goalie Lexi Held finished with 10 saves.