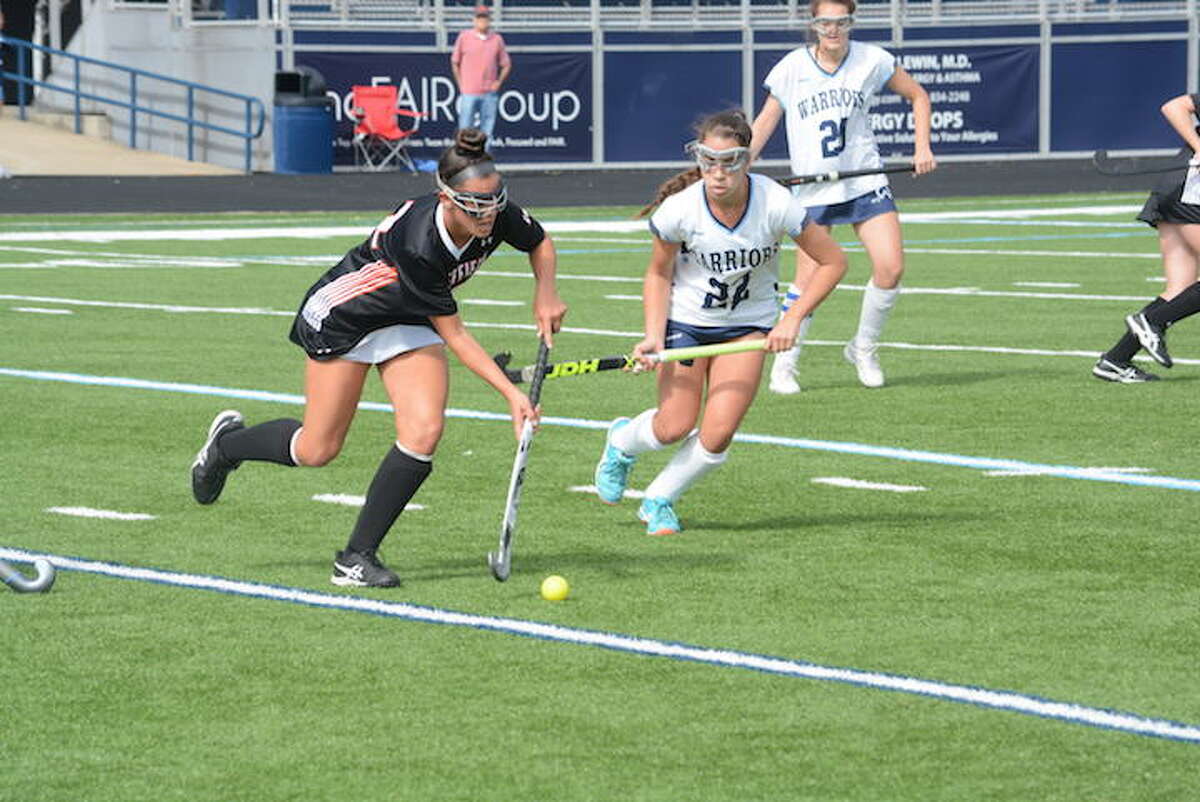 A battle between two of the FCIAC's best field hockey teams needed overtime to decide a winner.
Emma Rothkopf's third goal of the game just 2:25 into the 10-minute overtime gave host Wilton a thrilling 4-3 victory over Ridgefield in a meeting of unbeatens Saturday morning.
Rothkopf's game-winner came when she redirected a shot from Olivia Hahn into the Ridgefield net.
Wilton improved to 6-0-0-0 with the win while Ridgefield dropped to 3-0-1-1. It was the second straight overtime contest for both teams.
The game was tied 1-1 at the half, with each team converting off a penalty corner.
Ridgefield went ahead 2-1 before Wilton got the next two goals for a 3-2 lead.
Rothkopf scored in each half, and Isabella Rende also hit the back of the cage for Wilton in the second half.
Hahn finished with a pair of assists, and Rende and Rothkopf also had helpers.
Ally Gagnon, Cate Irving and Julia Carrozza scored for Ridgefield, with Carrozza tying the game with 12:33 remaining in regulation.
Bella Carrozza had two assists and Lilly Carnicelli added one for the Tigers.
Ridgefield had 19 penalty corners in the game and scored off two of those set plays.
Goalies Megan Kaeyer of Wilton and Rosemary O'Keefe of Ridgefield each made nine saves.