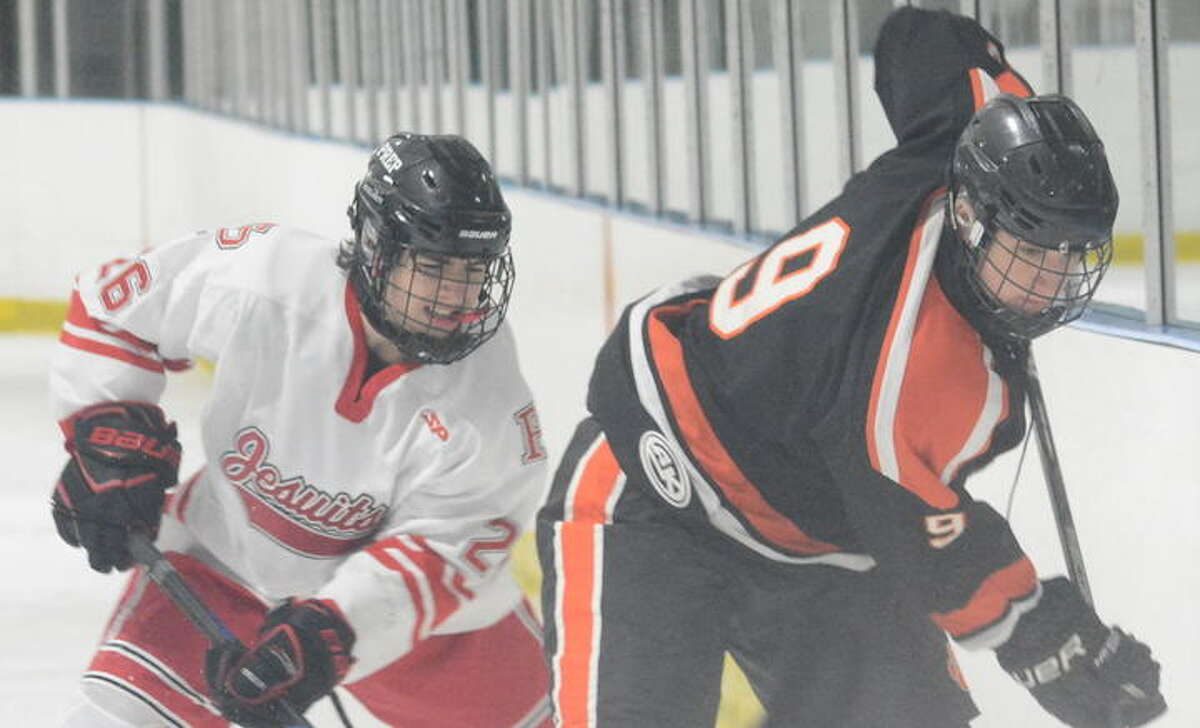 The opponent was the same, the outcome better.
Led by Nick Cullinan's hat trick, the Ridgefield High boys hockey team began the 2018-19 season with a 5-2 victory over reigning Division I state champion Fairfield Prep on Wednesday at the Wonderland of Ice in Bridgeport.
Prep beat Ridgefield three times last season, including a 4-1 victory in the state semifinals.
In Wednesday's game, Ridgefield led 3-1 after one period and then scored the first two goals of the second period to open a four-goal advantage. Prep got one goal back late in the second before the teams played a scoreless third period.
Cullinan completed his hat trick with a shorthanded goal in the second period that put the Tigers ahead 4-1. He also had an assist.
Owen Luft and Will Forrest scored the other goals for Ridgefield.
Matt Walker had a pair of assists, and Forrest and Henry Garlick each added one assist..
The Tigers piled up the scoring chances and outshot Prep, 42-26. Ridgefield goalie Sean Gordon stopped 24 shots, including a key denial on a rebound in the first period.