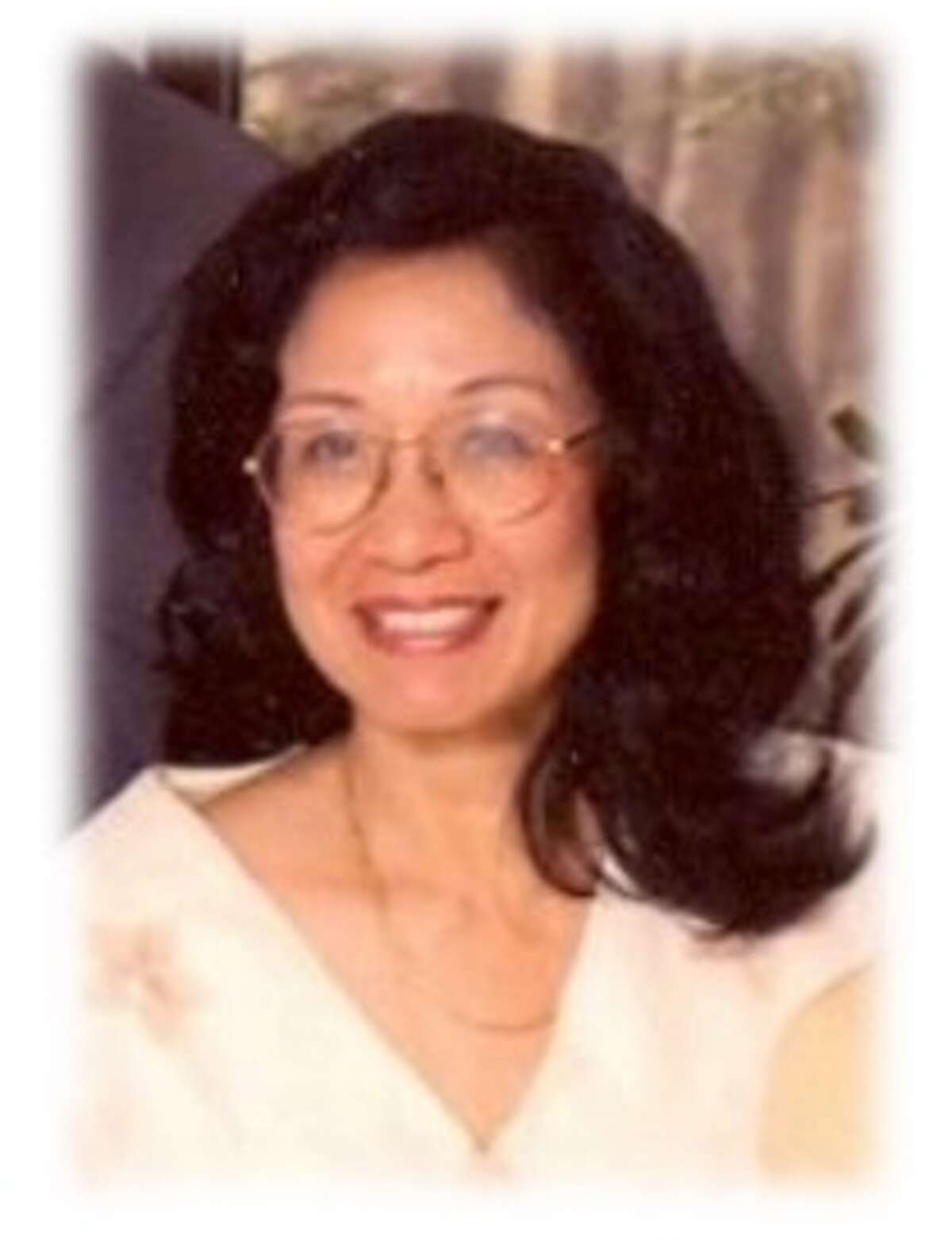 Sally Canapi Snyder, wife, mother, and grandmother, passed away on Wednesday, March 29, 2017. Long-time resident of Ridgefield and member of St. Mary's Catholic parish.
Sally was the beloved daughter of Eugenio A. Canapi, a WWII veteran who survived the Bataan Death March and an agricultural engineer, and Dolores Q. Canapi, a teacher. Sally was also the loving wife of Bruce R. Snyder for 44 years and both were the proud parents of two daughters, who both grew up to be caring, strong, and successful women. Her older daughter Jennifer is based in Germany while her younger daughter Kimberly lives and works in California. Sally always took pride in balancing the demands of her professional life and being a supportive and present mother for her daughters. Sally is also survived by her mother, five brothers and sisters, grandchildren, and extended family members. For her family and friends, she will be remembered as faithful friend, who was always compassionate, loving, and caring to those around her.
Sally excelled academically as an honor student throughout high school and college. She graduated from the University of the Philippines with a BS in Mathematics. After immigrating to New York City and residing with her uncle and his family, she attended Fordham University for her Masters in Mathematics and later went on to complete another Masters degree at Fairleigh Dickinson University.
Professionally, Sally was an instructor at the University of the East and Assumption Convent in the Philippines. After she graduated from Fordham, she began working for various finance companies in finance positions, such as Mitsubishi Motors, and retired as Assistant Treasurer for the Timex Corporation after 20 years of service. After she retired, she took on key roles in developing her husband's business by managing the company's operations.
As both a business-minded and creative person, Sally developed a passion for painting, cooking, sewing, and loved taking photos of her family, friends, and travels. Additionally, she was a member of various civic organizations including the Filipino Folk Dance Group of New York and International Student Organization at Fordham University. In the 1960s, Sally competed in a number of beauty pageants, such as the Modern Maria Clara Pageant, in which she enjoyed performing both her team and individual dance routines and nurturing friendships with other participants. Throughout her life, Sally was an advocate for health and wellness, hoping to inspire others to optimize their physical and mental being. She and Bruce were also avid travelers and were known in their family as the most fun, organized, and adventurous travel companions on family trips to Spain. 2016 was an especially memorable travel year with Sally and Bruce visiting Thailand twice, England, Germany, Austria, along with three trips to California.
Sally inspired those around her to always be their very best, both believing and exemplifying that through organization, hard work, kindness, and positivity one can achieve anything that he or she wants, especially, a happy and full life. A memorial service is being planned.