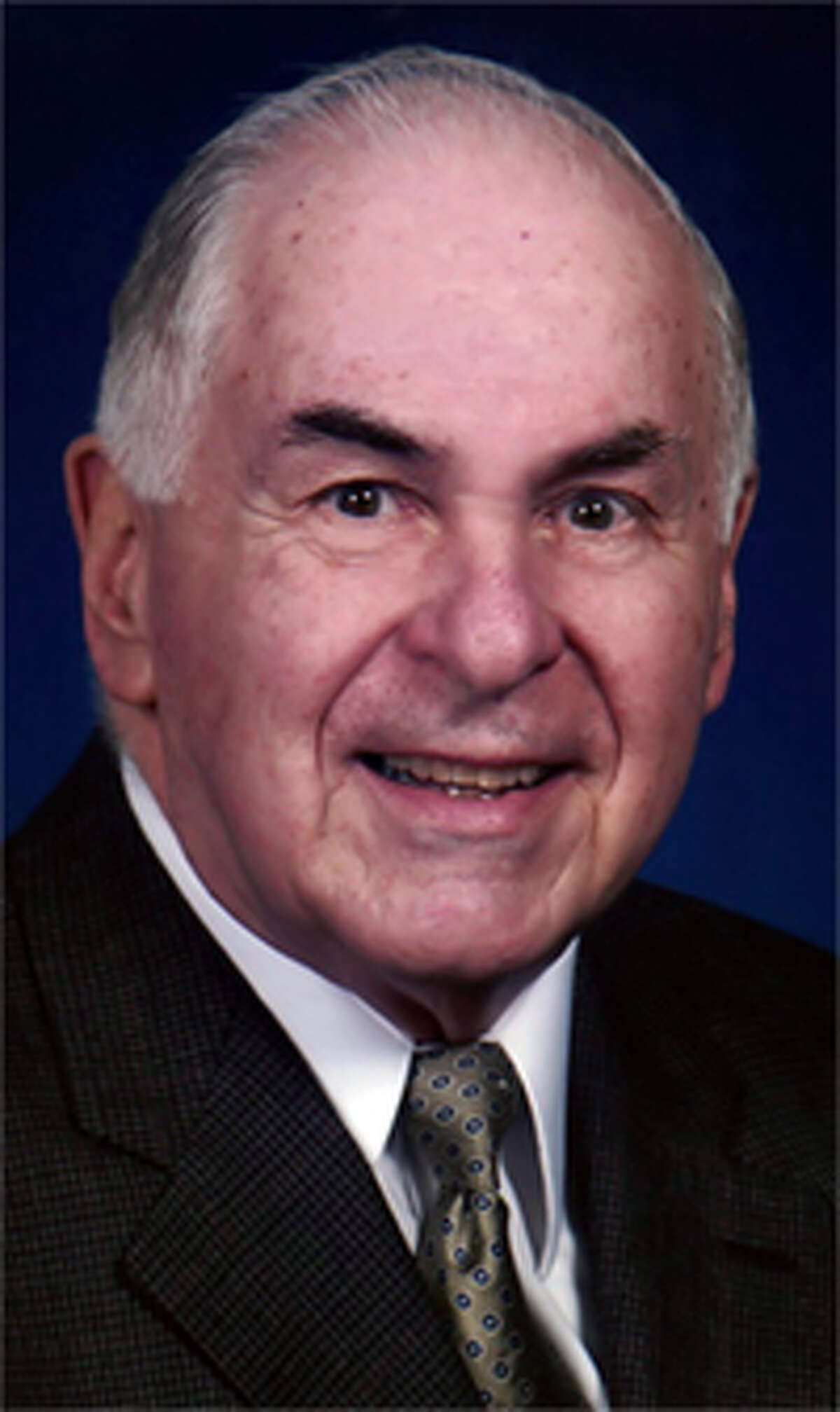 Roger F. Beal, 84, of Ridgefield, husband of the late Audrey (Johnson) Beal, died on Thursday, September 26, 2013 at Filosa for Nursing & Rehabilitation, Danbury.
Mr. Beal was born in Jaffrey, NH on November 13, 1928, son of Jarvis T. and Florence (Nott) Beal.  He was raised in Pembroke, NH, graduated from Pembroke Academy, and attended Harvard University and the University of New Hampshire.
For many years, Mr. Beal spent his summers working on his uncle's dairy farm in White River Junction, Vermont.
A U.S. Army veteran, he served with the Army Reserves.  Mr. Beal was a retired tax executive having spent more than 30 years at IBM.
A resident of Ridgefield since 1964, he was a member of the Ridgefield Men's Club and Jesse Lee Memorial United Methodist Church of Ridgefield.  At church, he worked on the Carriage House Project with the Spirit Builders which brought him great joy.  He was also involved with the Appalachian Service Project, training the participants in basic skills.
He was happiest when he was working on some type of building project.  He loved storytelling and was always ready with a good joke.
Music was an important part of his life.  Formerly he sang in the church choir and the family was always gathering around the piano to sing.  He also wrote songs and was able to record a CD, entitled "A Father's Reflections."
Mr. Beal's grandchildren were his pride and joy.  He wouldn't miss one of their school programs or sporting events and just loved spending time with them.
He is survived by two daughters, Debbie Ahle and her husband, John, and Sandy Carpenter and her husband, Todd, all of Ridgefield; 2 sisters, Pauline Tooker of Los Altos, CA and Shirley Dallam of Baton Rouge, LA; three grandchildren, J.T. Ahle and Melissa and Matthew Carpenter and several nieces and nephews.
In addition to his parents and wife, Mr. Beal was predeceased by a granddaughter, Amanda Carpenter.
The family wishes to thank all those who have provided such loving care over the past years, especially his private aides, the staff at Filosa, and his Jesse Lee family.
A Celebration of Life Memorial Service will take place on Saturday, October 5th at 11 AM in Jesse Lee Memorial United Methodist Church, 207 Main St., Ridgefield.
In lieu of flowers, contributions to Jesse Lee Church (attention Spirit Builders) at the above address would be appreciated.
Kane Funeral Home, 25 Catoonah St., Ridgefield is in charge of arrangements.