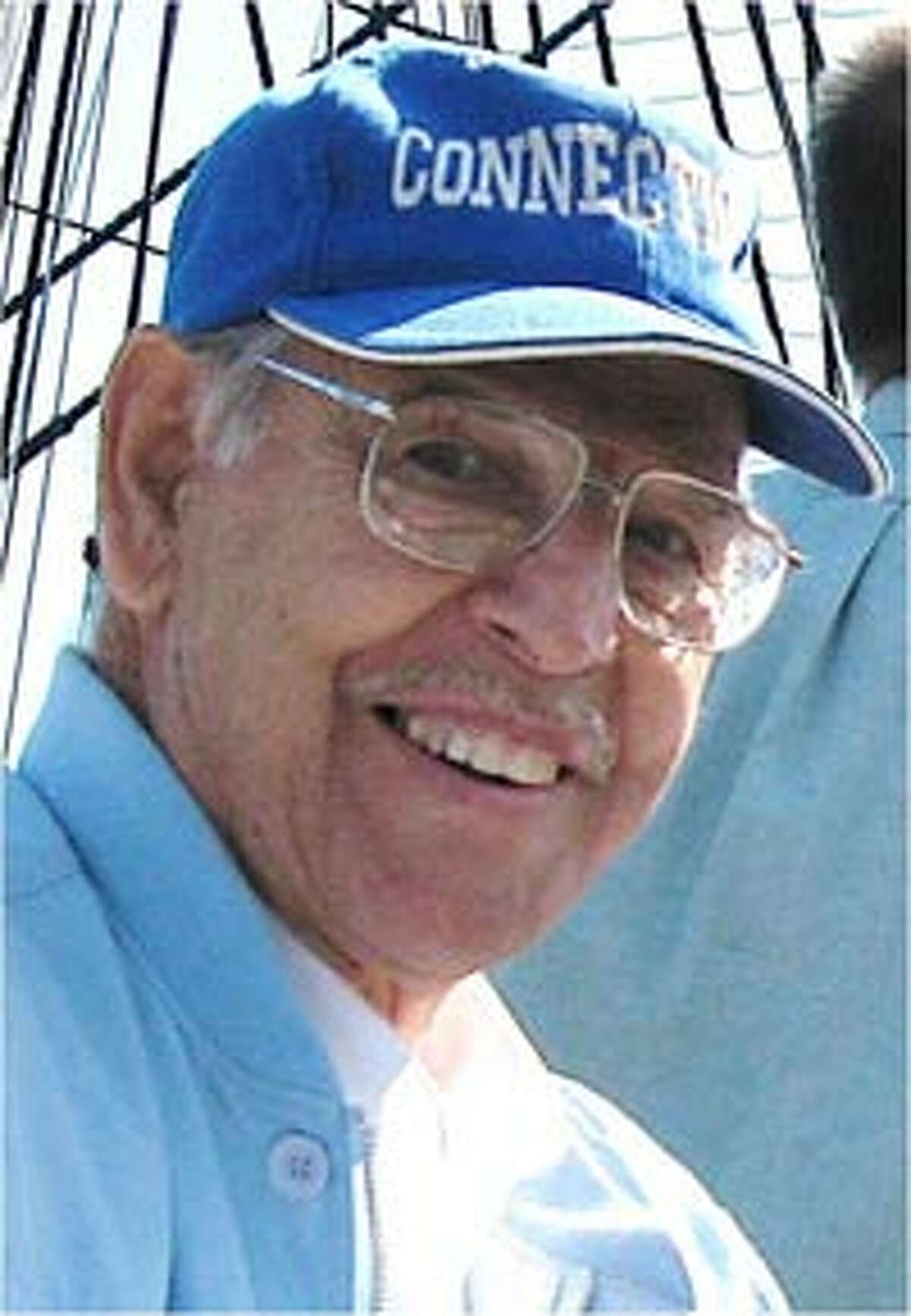 Kazimierz Rzeczycki, 88 of Ridgefield, husband of Aniela (Pyryt) Rzeczycki, died peacefully in his home on Thursday Morning September 12, 2013, surrounded by his loving family.
Kaz was born near Warsaw, Poland, son of Nikodem and Apolonia (Andrezejewski) on April 13, 1925.  He was the youngest of 7 children and the last survivor in his immediate family of 3 brothers and 3 sisters.
He & his family fought tirelessly to defend Poland during the Nazi Invasion of WWII, through the underground resistance, the Polish Home Army or Armia Krajowa (AK), and alongside Allied Troops in Italy.
His efforts in rescuing and hiding Jews have been documented, and earned him the title of Righteous Gentile.  In 2001, through the Red Cross, he was privileged to locate and re-connect with a surviving rescuee that he and his family hid for years.
After fighting in Italy alongside allied forces in the artillery, Kaz moved to England, where through the Red Cross he was able to trace and locate his brother Joe who had fought in Normandy.  Due to the Communist takeover of Poland after the war, both travelled to Argentina on a decommissioned war ship, and lived there for a decade before moving to New York, where Kaz met his wife Aniela and settled in Ridgefield.
Kaz was an active member of St Mary's Parish, the Men's Ministry, The Polish-American Club, and The American Polish Home Army Veterans group.  He was honored to have the title 2nd Lieutenant for his contribution in the Home Army.
Though he was very proud of his Polish heritage, and Poland's contribution in the Second World War, he also loved South America, and spoke other languages fluently.
He had a deep love of God, was a truth seeker, an avid non-fiction reader, a strong fighter and defender of the underdog, and an eternal free spirit.
Despite the extreme hardships he faced, he remained a kind, gentle, and loving husband, father, neighbor, and friend.  He will be greatly missed, but remembered by the countless stories and anecdotes he shared.  Most importantly, "But above all things truth beareth away the victory" and most fondly, "Don't worry, be happy."
He is survived by his wife Aniela of 49 years; his son Thomas and daughter-in-law Colleen of Hilton Head SC; daughter Theresa of Anchorage, AK,; son John and daughter-in-law Kiley of Moab, UT; son Peter of Ridgefield; and three grandchildren Phillip, Erik, and Amelia.
Viewing will be at Kane Funeral Home, in Ridgefield, on Sunday September 15th, from 2-5 pm, followed by Mass and burial in Our Lady of Czestochowa National Shrine in Doylestown, PA.
In lieu of flowers, please send donations in his memory to the American Red Cross Restoring Family Links Program.