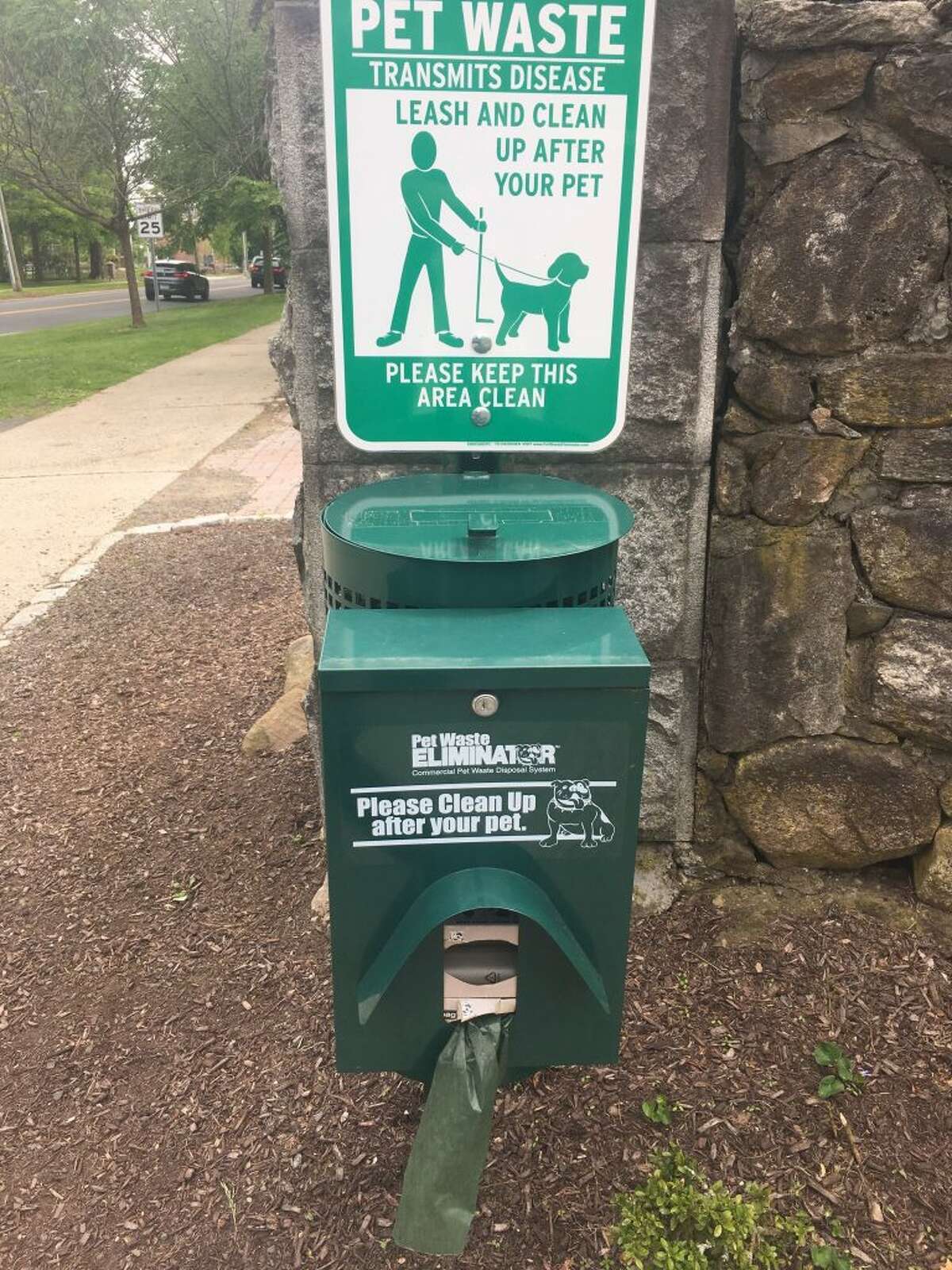 It's not the sort of volunteer work people are anxious to do — like planting flowers in public places, or taking dogs from the animal shelter out for walks. But for this very reason it might be considered public service of extra value. A scarcity of volunteers increases the worth of those who do come forward.
The town is looking for someone to volunteer for the job of looking after the dog-poop stations on Main Street.
There are four of them, ranged across the pleasantly walkable distance from Pound Street to the fountain. There are other dog poop stations along the rail trail and at the walking path around the Parks and Recreation property, but the immediate need is for volunteer monitors for the four stations on the Main Street.
It's not hard work, really. It wouldn't take a tremendous amount of time — it's walkable, but doesn't have to be walked, a volunteer could use a car.
It is a little yucky. No getting around it. Dog poop is dog poop — although this would be dog poop contained in plastic bags that the dog owners drop in the receptacles after cleaning up the sidewalk. Still...
For other folks out there — all those many people who enjoy walking on Main Street — it's worth mentioning that there's a related problem of people using the dog waste receptacles as all-purpose trash cans. They throw in coffee cups, soda cans, papers, food wrappers and other trash they don't feel like carrying with them. Dropped into a proper trash can, this wouldn't be much of an issue. Dumped in the dog waste stations, it's a problem.
So, two strong pleas here.
One, please stop using the dog poop stations as all-purpose trash cans. They're not. And using them that way fills them up too quickly and causes other unnecessary difficulties for the folks who take care of them.
Two, the town is looking for a volunteer to take responsibility for changing out the bags at the Main Street stations once a week. Mostly, this involves taking out a plastic bag filled with smaller plastic bags of dog poop — and occasionally some other stuff that doesn't belong — and then fitting out the receptacle with a new, clean bag. Goodhearted folks interested in volunteering, or learning more about this task, should get in touch with First Selectman Rudy Marconi's office at selectman@ridgefieldct.org or 203-431-2774.
Ridgefielders love their dogs. Ridgefielders love their Main Street. Nobody loves dealing with dog poop.
But this is something that has to be done.
Ridgefield needs someone to step up.