This is a carousel. Use Next and Previous buttons to navigate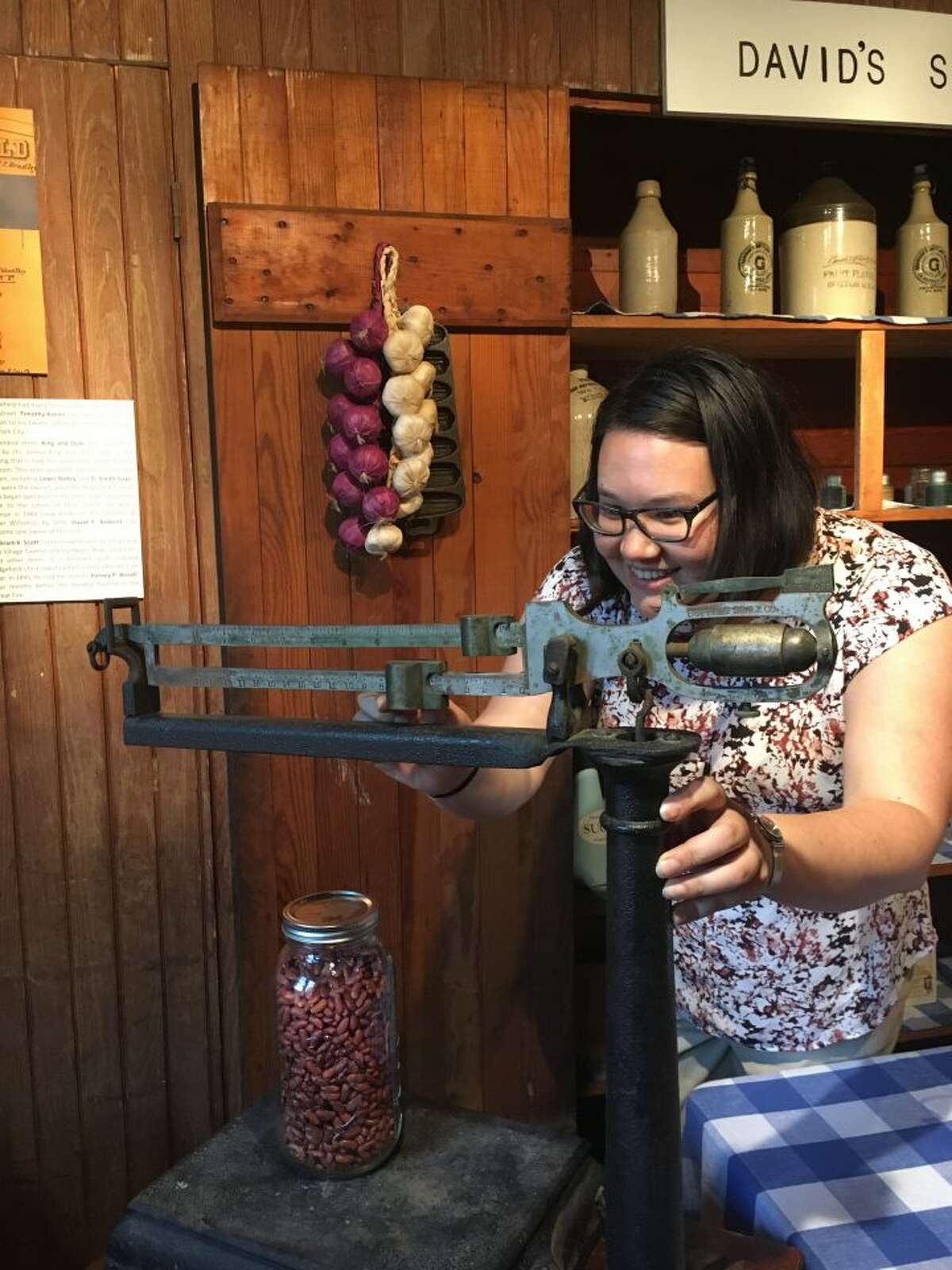 What was Main Street like nearly 200 years ago? Surprisingly, it was similar to today, according to an exhibit running this month at Keeler Tavern. Shops and businesses still lined the main drag, though rather than paying with a credit card, you might hand the grocery clerk a sackful of potatoes to record in his ledger. Call it the great-grandaddy of Apple Pay.
That's one corner of Keeler Tavern's Hands on History exhibit, which runs this month from Oct. 8 to 29. Admission is free, thanks to tavern sponsors, the museum directors noted.