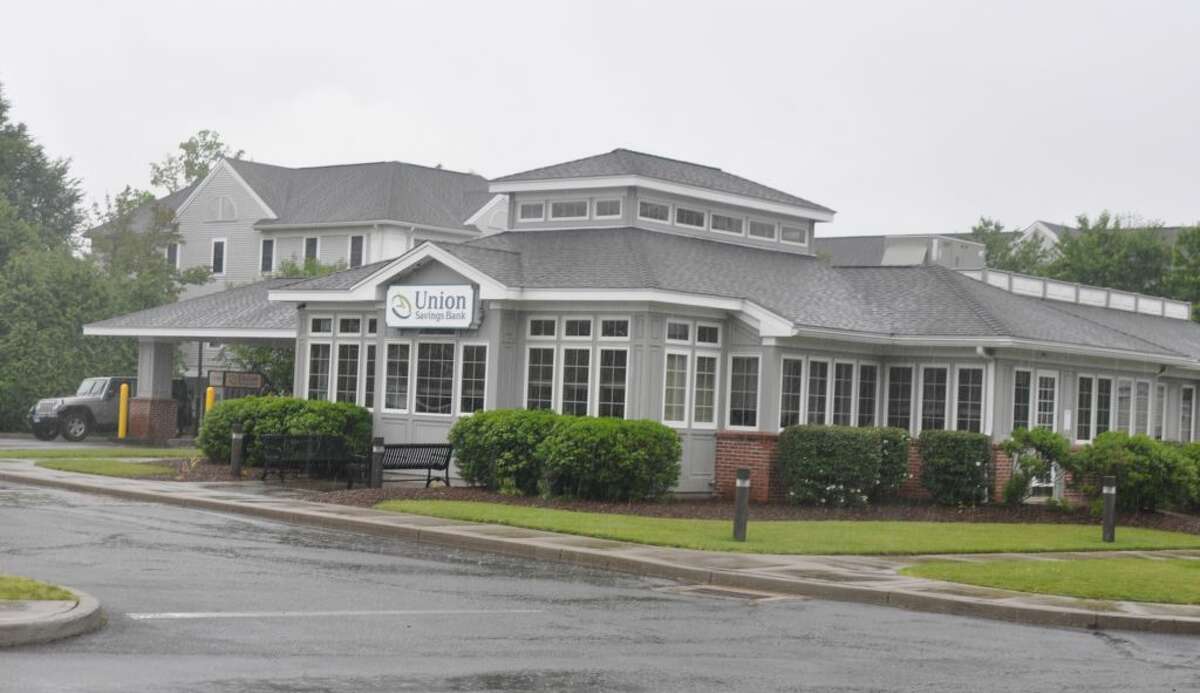 Plans to add 16 apartments — five of them meeting state affordability guidelines — in what is currently a 43-unit building at 100 Danbury Road are up for public scrutiny.
Steve Zemo's Ridgefield Apartments Inc. seeks a revision to a previous approval under the state's 8-30g affordable housing law. The proposal comes before a public hearing of the Planning and Zoning Commission Tuesday, June 25, starting at 7:30 p.m. in the town hall annex.
Zemo's 100 Danbury Road complex, across Route 35 from Copps Hill Plaza, has the Union Saving Bank in front, with an office building and an apartment building behind — all on a two-acre parcel in a B-3 business zone. The plan is to add 16 units to the 43-unit apartment building, while merging an adjacent half-acre parcel off Ligi's Way and Farmingville Road to the two-acre property. The bank and the office buildings would remain as they are.
A narrative accompanying the application portrays the 16-unit addition to the apartment building as an alternative to putting up a new structure on the parcel at the corner of Farmingville Road and Ligi's Way.
"Based on its due diligence, the applicant decided that the best course of action was to annex the Farmingville Road parcel to the unit at 100C Danbury Road, construct an addition to the existing multifamily building, and use the Farmingville Road parcel for parking," it says.
The apartment building was constructed with 37 units in 1992, and six additional units were created in the building in 2009 — one of them affordable, making a total of eight affordable units in the structure.
Of those eight affordable units, seven have had their affordability requirement expire — the requirement lasted just 20 years when the project was first approved in 1992.
The new plan would add 16 units, with five of them affordable — and under today's 8-30g rules the affordability requirement for the five units would last 40 years.
The plan calls for a total of 120 parking space on the site, but a staff report recommends that not all of them be built, with at least nine spaces designed into the plan but not constructed until it's clear the parking is actually needed.
The staff report recommends that the plan include more sidewalks: "To aid walkability to Copps Hill Plaza and Danbury Road, reduce traffic, increase health and wellness etc., the commission should inquire of the applicant about installing a sidewalk on the premises as part of the project, especially along Farmingville Road, and potentially for the area along Ligi's Way."
Attorney Robert Jewell is authorized agent for the applicant, Ridgefield Apartments, which is owned by Steve Zemo, a member of the Board of Selectmen.