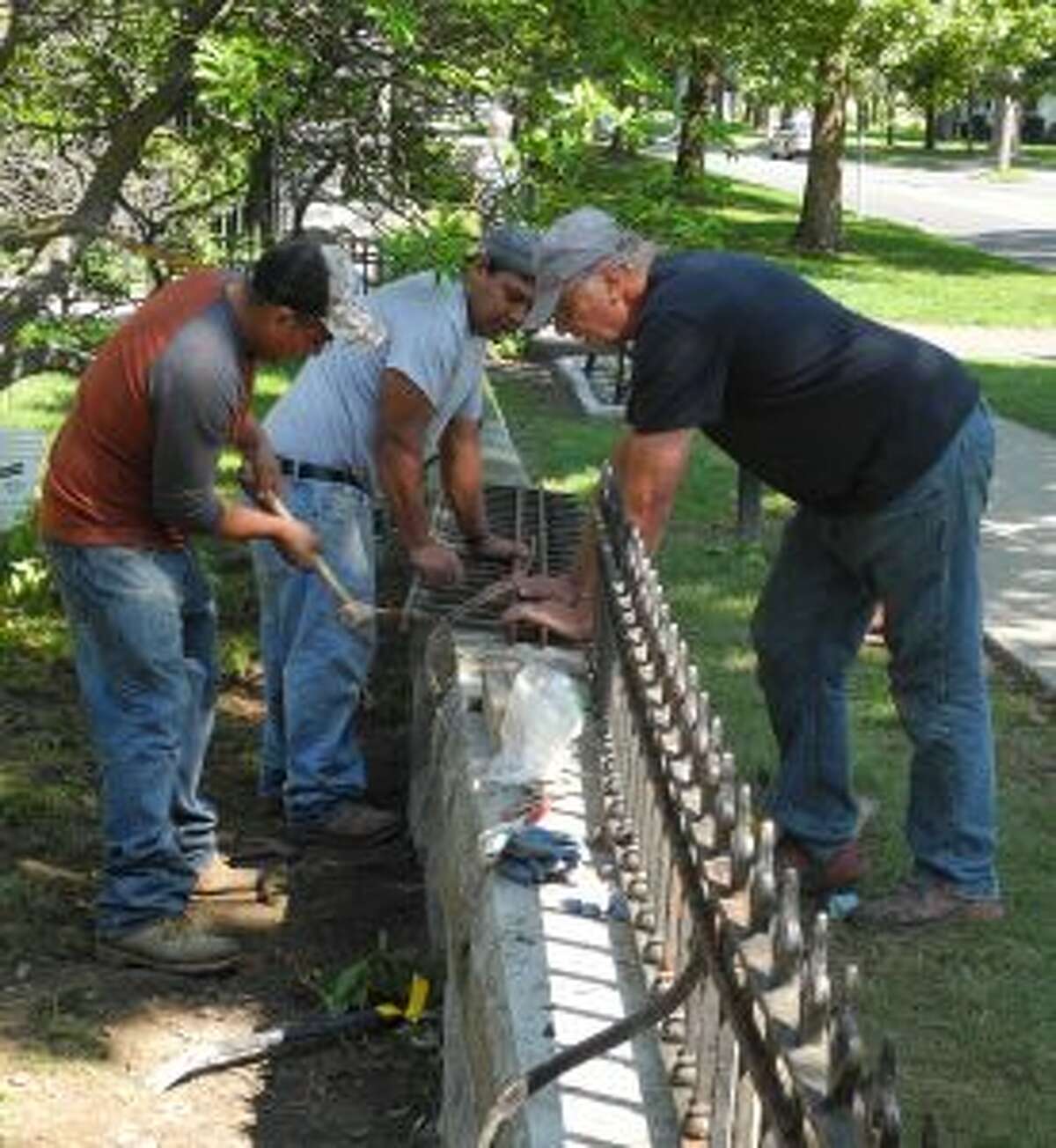 The Ballard Park stone wall, damaged when hit by car earlier in the summer, finally got repairs this week. Contractor Guy Marchison and his crew used the original stone blocks and ironwo
rk. "You could never duplicate this railing. It's 120 years old," said Marchison.
The Parks and Recreation Department had put the job out to bid more than a month ago, but working through the town's insurance company to make sure costs were covered held the project up. Marchison started the job Aug. 8 and was near to finishing when photographed Aug. 9.