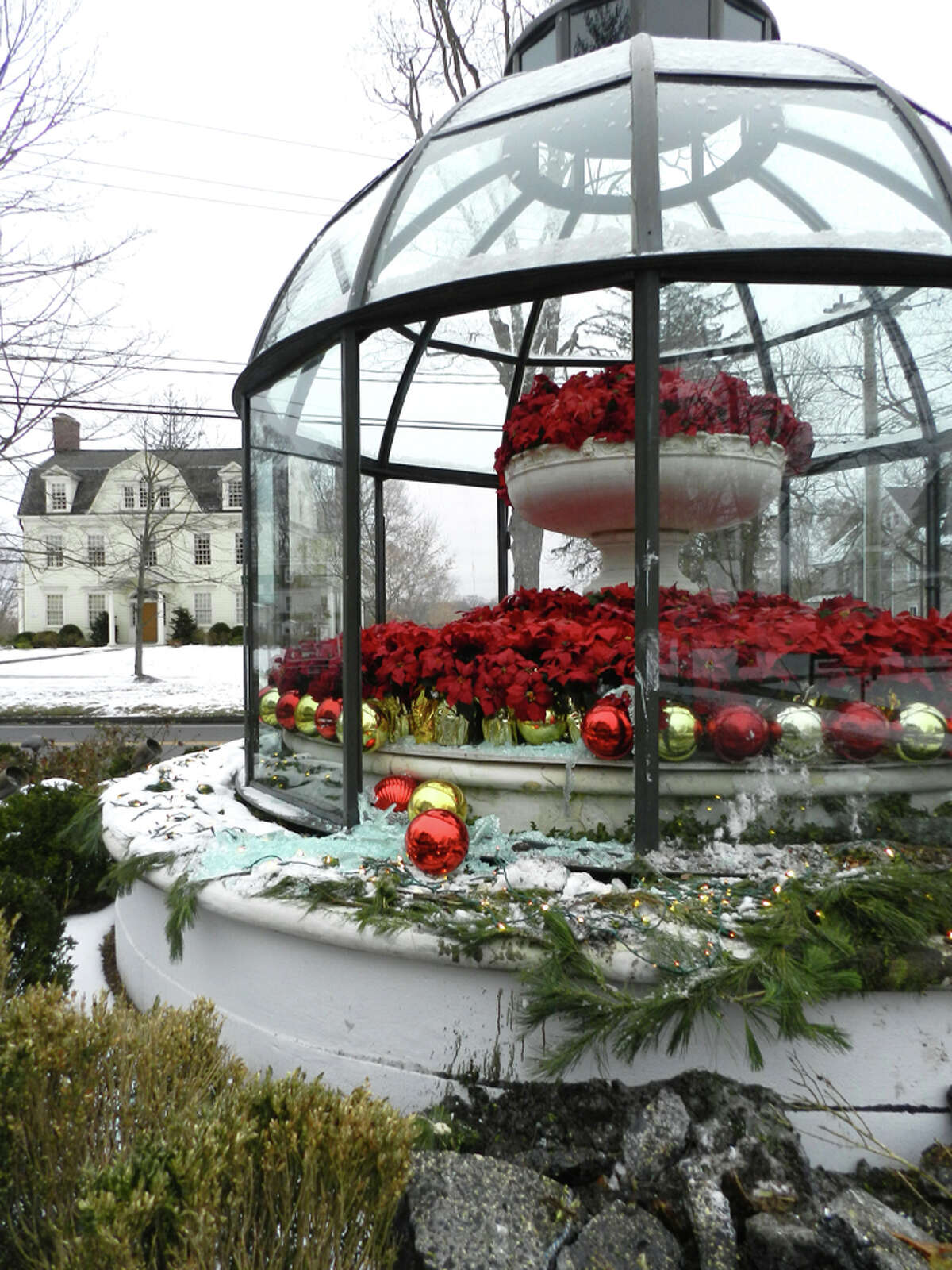 Ridgefield's historic Fountain was hit with some holiday blemishes Monday morning — just one week before Christmas.
A tree service truck that was pulling a chipper struck the Main Street landmark around 8:30 a.m. The crash smashed all the protective flower pots around the Fountain's west base, and flying debris shattered one of the panes in the protective cover for the fountain.
Several decorative Christmas balls were flung out of the broken window.
The Fountain itself appeared to have very little damage at all, largely thanks to the big pots of dirt that were destroyed. Several of the shrubs were uprooted.
The tree truck was moved off to the First Congregational Church parking lot for the police investigation. It appeared to have little damage.
Check back into theridgefieldpress.com for more updates.