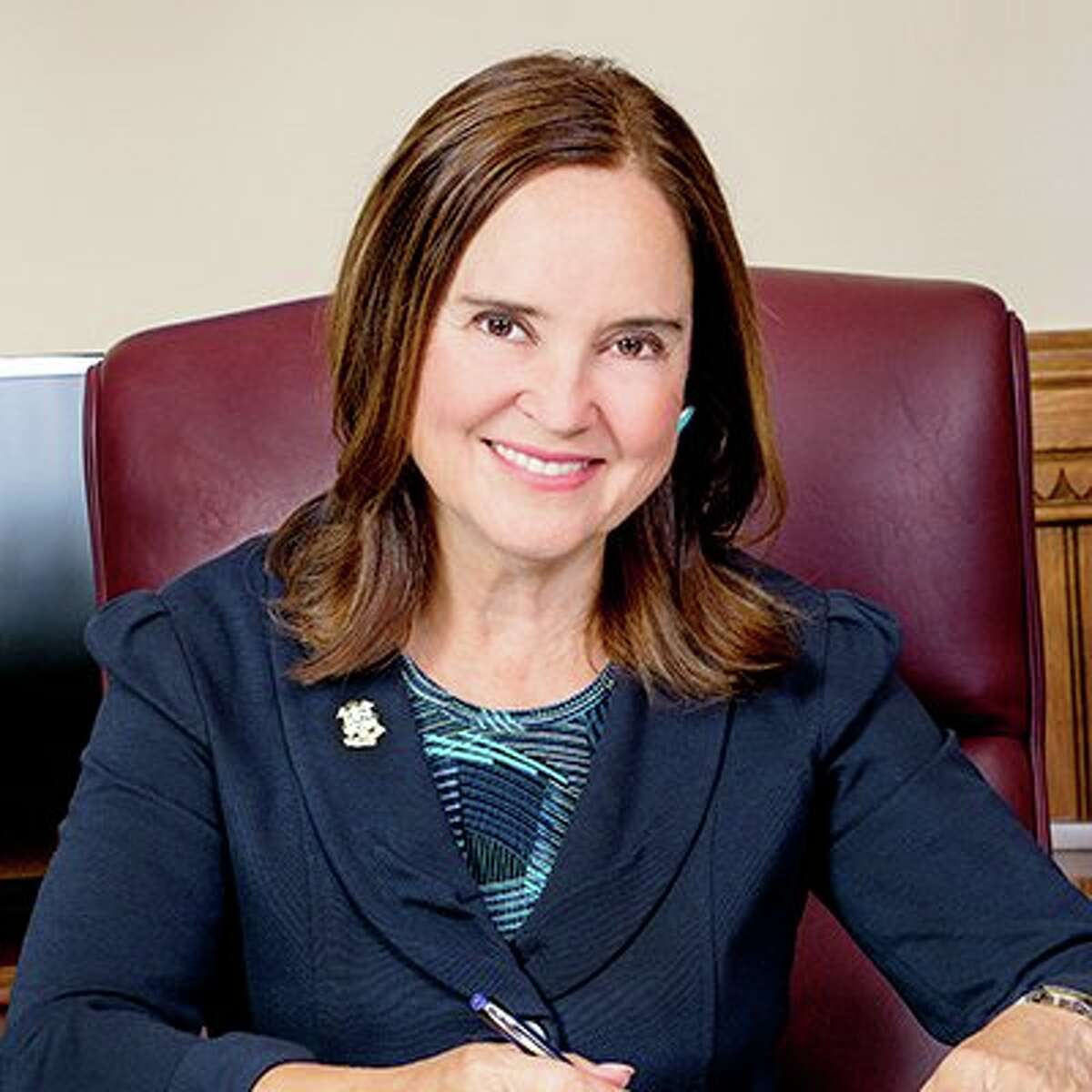 Secretary of the State Denise Merrill will be the guest speaker at the League of Women Voters of Ridgefield annual meeting on Saturday, June 1, to kick-off a year-long celebration of the 100th anniversaries of the League and the 19th Amendment giving women the right to vote. 
The public is invited to hear Secretary Merrill speak about "Voting in Connecticut" at 10:30 a.m. at the Ridgefield Library, 400 Main Street. The Business portion of the meeting will be held from 9:30 – 10:15 a.m. All are welcome. Register on the Library website at ridgefieldlibrary.org
The Secretary of the State's office is responsible for overseeing elections and voting. Since taking office in 2010, Secretary Merrill has focused on modernizing Connecticut's election process and making voting easier. She will address the early voting amendment, no excuse absentee balloting, the National Popular Vote Compact and other topics of interest to the community. A question and answer period will follow. The speaker's program beginning at10:30 a.m. is free and open to the public. Registration on the Ridgefield Library's Website is requested. Light refreshments will be served.
Prior to her election as Secretary of the State, Mrs. Merrill served as State Representative from the 54th General Assembly district for 17 years, representing the towns of Mansfield and Chaplin. During that time, she was Vice Chair of the committees on Education (1994-98) and on Government Administration and Elections (1994-96). She was House chair of the Appropriations Committee from 2005-2008 and House Majority Leader from 2008 to 2010. She was elected president of the National Association of Secretaries of State for the 2016-17 term and serves on the Board of Advisors to the U.S. Election Assistance Commission.