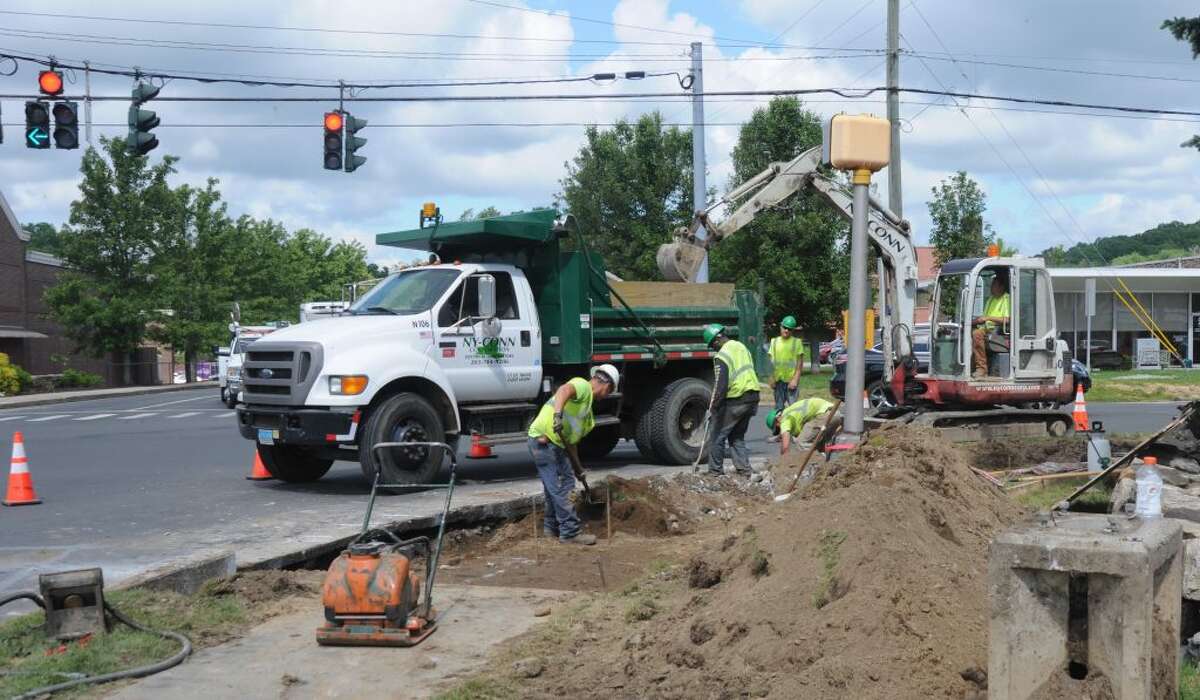 Longer green light times for the lines of traffic on Route 35 are the goal of the work that's been going at the intersection of Route 35 with Copps Hill Road and Farmingville Road.
"The goal will be to put in a whole new system with most recent technology that will allow better control over that intersection, and to give more time to the north-south, because traffic backs up so badly on 35," said First Selectman Rudy Marconi.
"One of the hopes for outcome is that it'll be a longer light," he said. "I've been told by the state, due to age on the existing system, there are limitations on how much time you can set it for in each direction."
Will longer green lights for traffic on Route 35 end up resulting in longer waits for drivers on the cross streets, Farmingville Road and Copps Hill Road?
"Could be," Marconi said.
"They're doing all the underground work," Marconi said, "...and then they have physical structures they'll be putting up."
The layout involves a structure with an arm reaching out over the street, above the roadway, with the traffic signal lights on it.
"Each street in each direction will be looking at a separate lights," Marconi said. "You have them now, but they're hanging there, kind of suspended, from wires. These will be on a structures with arms — in all four directions."
The first selectman wasn't predicting when all the state work would be done.
"I don't have a completion date," he said. "I didn't even have a start date — and, finally, it started."