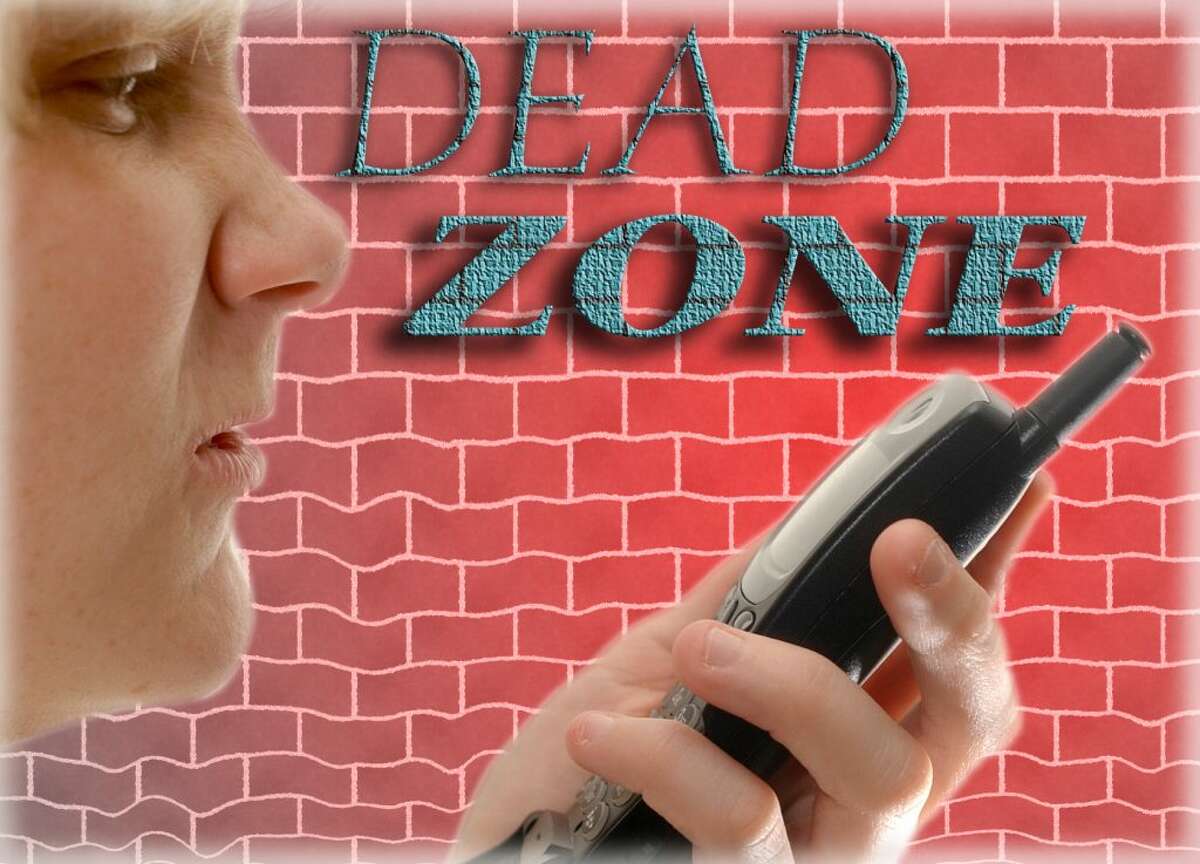 Dropped calls, web pages that appear as a blank white page, and videos stuck on an endless loading loop — dead zones are frustrating, to say the least.
Planners are looking to improve the town's wireless network issues over the next 10 years. It was a point of emphasis at the the Planning and Zoning Commission's third "listening session" for the Town Plan of Conservation and Development last week.
"We are able to mine the data from cellphone companies to get factual information that will show us where the dead zones are in town," said Glenn Chalder of Planimetrics, the firm hired to help rewrite the town plan. "As people are becoming more and more reliant on cellphones, we need ti start to fill in those dead zones in the least-visually obnoxious way."
First Selectman Rudy Marconi said the siting council recently approved plans to allow Verizon on the Ridgebury cell tower. That dead zone, which includes the high school, applied only to Verizon cell users.
A booklet from Planimetrics, the firm hired by the commission to help rewrite the plan, notes that Ridgefielders and their elected officials "have expressed concerns about gaps in wireless coverage."
It recommends the town install towers for cell reception that are disguised to blend in with the town's rural character — such as towers disguised as trees or flagpoles. Those types of towers typically serve a smaller area than a standard cell tower, however.
Another proposal that could give cellphone users a boost is a suggestion from the town Economic and Community Development Commission to add free Wi-Fi to the village and Ballard Park.
ECDC Vice Chairman John Devine said the system would likely cost around $25,000 to install, and then about $10,000 annually in upkeep when he raised the idea during a meeting last month.
Social Services Director Tony Phillips said free Wi-Fi could also provide Internet access to residents of Ballard Green, the park of apartments run by the town housing authority behind Ballard Park, if free Wi-Fi is added to the park. That could give low-income residents access to the Internet — Philips said he currently directs people who need to get online to the library, town hall, or coffee shops in town.
School Superintendent William Collins suggested the town should also consider linking municipal and school buildings together on a fiber-optic network, so that all of the town buildings can "talk to one another."
That plan might hit a snag, however, if Eversource is able to change the regulations that allow the town to put its computer network on utility poles, and effectively kick the town off.
"It's called municipal gain — using all the poles in town," said Marconi. "Right now, towns have that right but Eversource and other utilities are trying to eliminate that, and prevent us from having access to the poles to expand broadband services, et cetera."
"Is that a proprietary issue?" asked Chairwoman Rebecca Mucchetti
"It's in the legislature right now, we talked about it today. Hopefully, it's defeated," Marconi said on May 7.