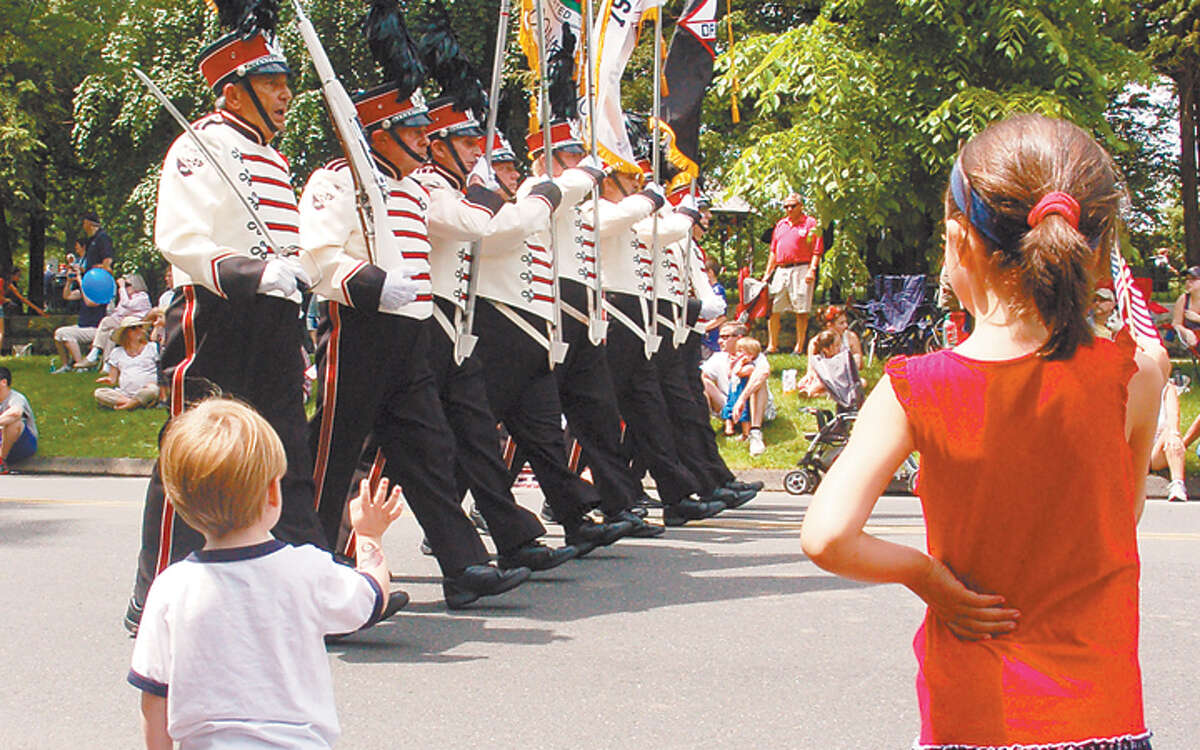 Ridgefield's annual Memorial Day Parade is scheduled to start at 11:30 a.m. from the Jesse Lee Memorial Church, marching down Main Street and ending with a closing ceremony in Ballard Park.
This year's parade features seven bands, a military flyover, numerous floats and vehicles as well as an estimated 2,000 marching participants. For all parade participants, line up starts at 10 a.m. on the grounds of Jesse Lee Methodist Church located at the corner of Main Street and King Lane.
All vehicles and floats will line up at 9:30 a.m. entering King Lane from High Ridge. The parade is scheduled to get underway at 11:30 a.m.
King Lane will be a one-way street from 9:30 a.m. until the end of the parade. Residents can drop off their children in the staging area by entering King Lane from High Ridge Avenue only.
The drop off area is just for dropping off participants; there is no parking allowed except for authorized vehicles.
There will be American Legionnaires in all areas to insure your child gets to their designated area. Floats and vehicles in the parade have to enter King Lane from High Ridge. Upon entry you will be directed to your assigned position for the parade.
The parade will begin with short opening remarks and a wreath laying ceremony at the monument in front of Jesse Lee Methodist Church with a military honors gun salute and playing of Taps. Proper protocol is for all to remain silent when Taps is played, hold your hand over your heart; if you are in uniform, you have the option to render a hand salute.
The parade ends at Ballard Park; with a closing ceremony that includes short speeches by honored guests and patriotic music throughout the program.
World War II veteran Wally Goodman will be honored. All are invited to this ceremony.