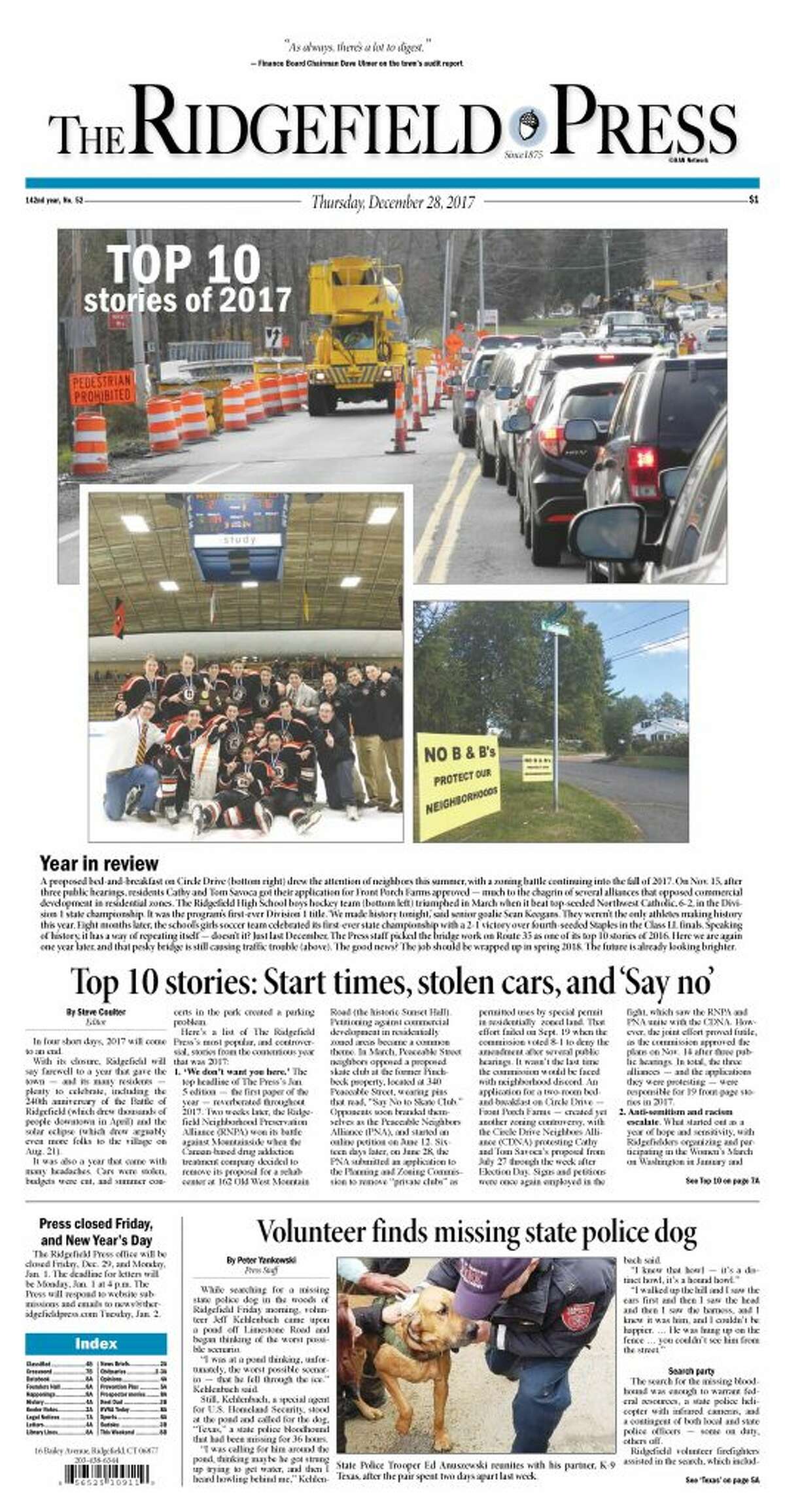 Here's a look at some of the headlines from this week's Ridgefield Press:
The Press staff hands out the hardware for 2017: What were the top stories? Who were the top athletes? Why is there still alternating traffic on Route 35? All these questions are answered in this week's paper. Oh what a year it was!
The school district's business manager is stepping down at the end of the year. The Board of Education will be looking for his replacement next month and looking to make a hire in February.
The town's finances are looking "clean," according to a state audit report that was given to the Board of Finance the week before Christmas.
Speaking of the week before Christmas, the news was dominated by a dog named Texas — a state police bloodhound that went missing during a search and rescue on Wooster Mountain.
It was a short paper this week so obituaries, legal notices, and community columns take up more than an eighth of this week's Press.
The Ridgefield Press is on Facebook — become one of more than 5,256 friends and get news updates at Facebook.com/RidgefieldPress
More than 19,017 people have signed up for Ridgefield Press news bulletins via Twitter. You can, too, by stopping by twitter.com/RidgefieldPress
Don't forget to sign up for Press alerts on our latest social media platform: Instagram. Go to www.instagram.com/ridgefieldpress/ or search @ridgefieldpress on the app.