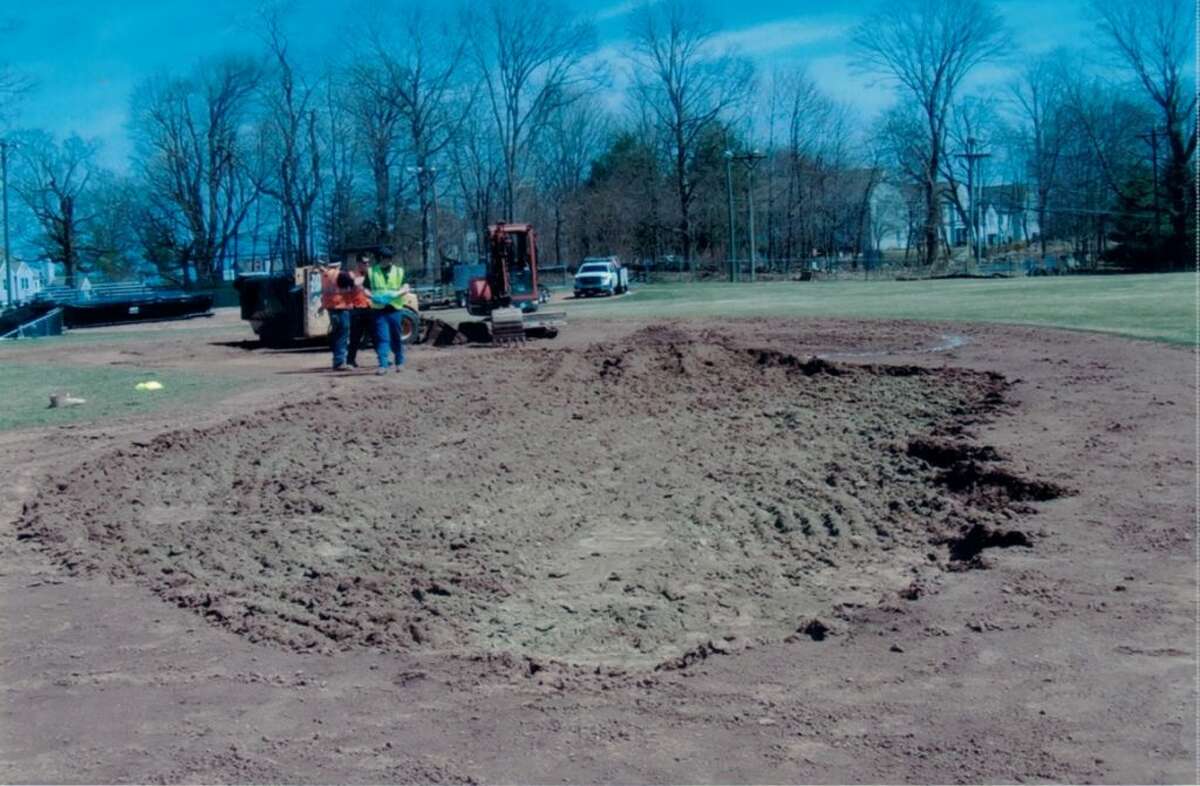 People aren't content that the roughly $40,000 cost of the gasoline-fueled field fire is being covered by anonymous donors. They want names.
"I've had two people come in and say you should make public the names," First Selectman Rudy Marconi told the Board of Selectmen's May 8 meeting.
People want to know who's paying for the damage — on the assumption, presumably, that the people covering the sizable repair bill are among those responsible for the enormous lapse in judgment the fire represents.
The infield at Governor Park was damaged in an April 6 fire, apparently lit to dry out the field and make it playable for a high school baseball game. People reportedly drove to a filling station, bought gasoline, drove back and poured it on the field, then lit it to dry out the field. It caused about $40,000 worth of damage.
Marconi announced on April 17 that the repair costs would be covered entirely by donations. He said the money was coming in through an attorney, and the names of the donors wouldn't be made public.
People don't like it, he told the selectmen, but it's the way the situation worked out.
Marconi said the state's attorney's office had said that if there was restitution of the town's losses, a prosecution didn't make sense.
If the town failed to get full restitution, the state's attorney told the town, a prosecution could be pursued.
The money to cover the costs has been provided, so there's no prosecution, Marconi said.
With the money coming through an attorney, the identities of the donors are covered by attorney-client privilege, according to Marconi.
However, all this has left people with a sense that wealthy culprits are buying their way out of trouble.
Some selectmen worried that the situation presents a bad lesson for the kids who witnessed it all.
But Selectman Bob Hebert felt all the fuss wasn't solely about lessons for the kids.
"People want people to be publicly shamed by this," Hebert said. "...The vitriolic rhetoric that went on on social media was incredible."
He noted that there's a group of people leading an effort to make a "compassionate town" of Ridgefield.
"If we want to be talking the talk and be a compassionate town, we have to walk the walk," Hebert said.
Finance board debate
The subject of the field fire restitutions came up again at Tuesday night's Board of Finance meeting.