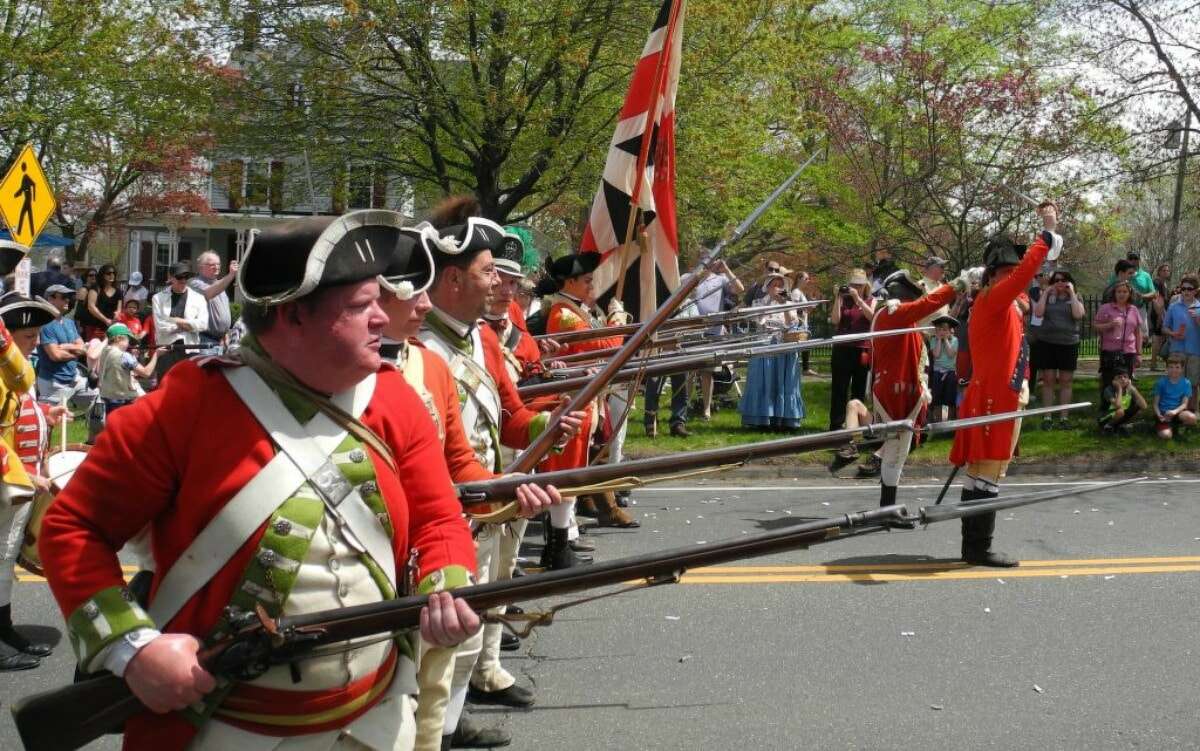 The Battle of Ridgefield's anniversary on April 27 will be celebrated — the Ridgefield Historical Society plans walking tours, there's a talk on the battle at the Ridgefield Library, and the Graveyard Committee will set up self-guided cemetery tours of rebel and loyalist graves.
But there won't be a battle re-enactment, Revolutionary War era encampment, or a black-tie gala in Ballard Park. That's all been called off by the Masons, who had announced plans to stage a follow-up to the dramatic battle re-enactment they organized two years ago for the 240th anniversary.
"Due to some unfortunate circumstances, we will not be putting on the Battle of Ridgefield re-enactment nor the black-tie gala this year," said Rob Gorman of Jerusalem Lodge 49, the local Masonic organization that had headed-up the 2017 re-enactment.
Read more of this story in next week's Ridgefield Press.