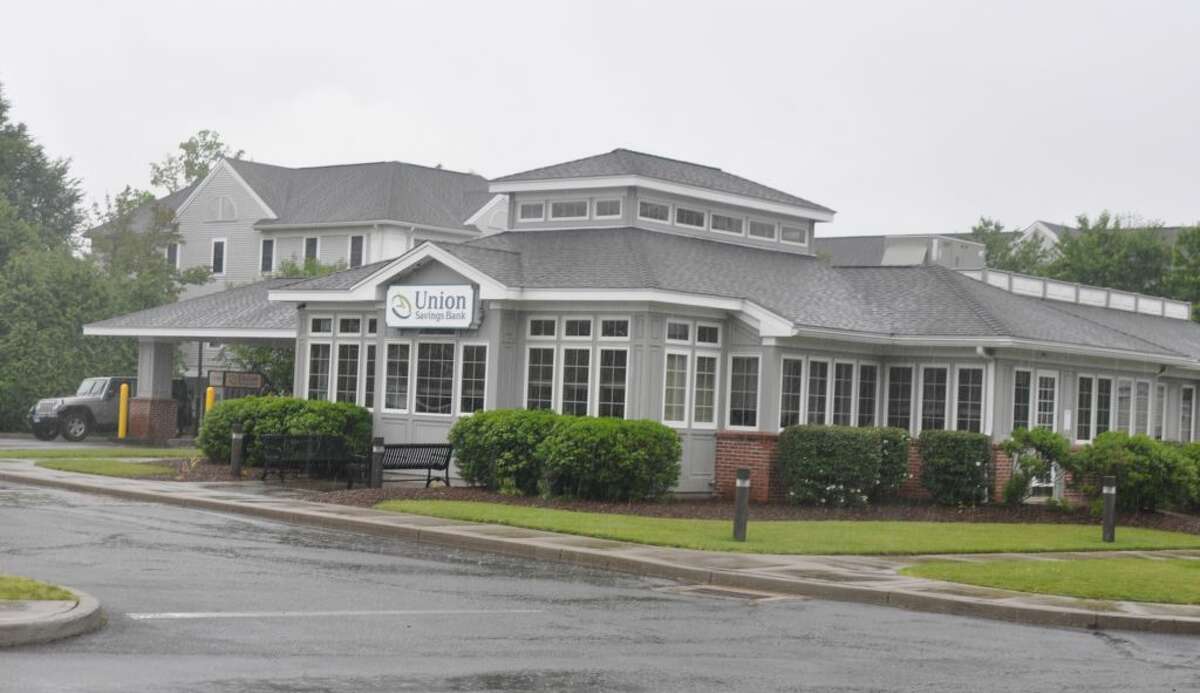 Sixteen new apartments — five of them affordable under state guidelines — are being planned at 100 Danbury Road, just across Route 35 from Copps Hill Plaza. But despite the busy location, with 1,500 cars passing by in the morning commuter hour, they're not expected to be highly visible.
The 16 apartments are proposed as an addition to a 43-unit apartment building already at the rear of a property. The site also contains the Union Savings Bank toward the front and an office building near the back along Ligi's Way.
"When you're driving down Danbury Road, unless you're looking for these buildings you don't see them," attorney Robert Jewell told the Planning and Zoning Commission.
Jewel represented the applicant, Ridgefield Apartments Inc. — owned by Steve Zemo, a town selectman — at a June 25 public hearing, which was extended to resume July 23.
Zemo's property at 100 Danbury Road is a 1.47-acre site, and the application also involves an adjoining 0.59-acre parcel off Ligi's Way that would be used mostly for parking. Both parcels are in a B-3 business zone.
The new apartments are proposed under the state affordable housing law, 8-30g, which allows developers to circumvent most zoning restrictions on projects that set aside at least 30% of the units for rental or sale under state affordability guidelines.
"It's hard to argue this is not an appropriate place for affordable housing," Jewell said. "The state has determined towns like Ridgefield have a compelling need for affordable housing. If we can tuck it away where it seems like this belongs…"
The 8-30g law requires that half the 30% of units that are set aside for 40 years be affordable — meaning housing cost consumes only one third of family income — by people earning 60 percent of state median income, with the other half affordable by people at 80 percent of state median income.
Based on a state median income of $96,300, a draft affordability plan for the project states that the maximum rental rates for two-bedroom affordable units would be $1,246 for families with incomes at 60 percent of the state median income and $1,679 for families earning 80 percent of the state median. The projected rental rates for one-bedroom units would be about $1,000 a month for a family at 60 percent of state median income and about $1,400 for a family at 80 percent, according to the town's assistant planner, Daniel Robinson.
Of the five new apartments meant to qualify as affordable, one would be a one-bedroom unit and four would have two bedrooms.
Traffic, accidents
Mike Valenti of Frederick Clark Associates said the 16 added units could be expected to add another six to eight vehicle trips to the peak hour traffic on Danbury Road, which he admitted was heavy.
He told the commission there were 1,300 to 1,500 two-way trips between 8 and 9 a.m.
"There's a significant number of accidents," Valenti said. "Forty accidents over a three-year period on Danbury Road from Farmingville to South Street."
Still, he didn't expect the development would add significantly to the area's traffic problems.
"When you add six to eight vehicle trips, it's really not going to change anything."
The parking plan for the enlarged apartment building calls for 59 spaces assigned to apartment residents, 35 guest spaces, and five spaces for the handicapped. Some of the parking would be on the adjoining half-acre parcel off Ligi's Way.
Jewell said the plan was to not build some of the parking spaces shown on the site plan, since there are many spaces there now that don't get used. Many of the building's residents —who are mostly senior citizens — don't have cars, he said.
"I drive by there six times a day," said Jewell, whose office is nearby. "I've never seen that lot full."
Commissioners seemed to like the idea of leaving a number of the parking spaces undeveloped — until either the owner or the commission decides more parking area is needed.
"Not necessarily downtown, but out of town, many parking lots are overbuilt and underutilized," said Commissioner Joe Fossi.
Community room
Architect Scott Yates described the addition to the building.
The exterior architecture would be clapboard siding and mansard roof — "basically identical to what's there now," he said.
"We're providing a community room," he said, and people living in the main building will be welcome there, as well as residents of the new units.
"It forms a community with the existing building," he said.