This is a carousel. Use Next and Previous buttons to navigate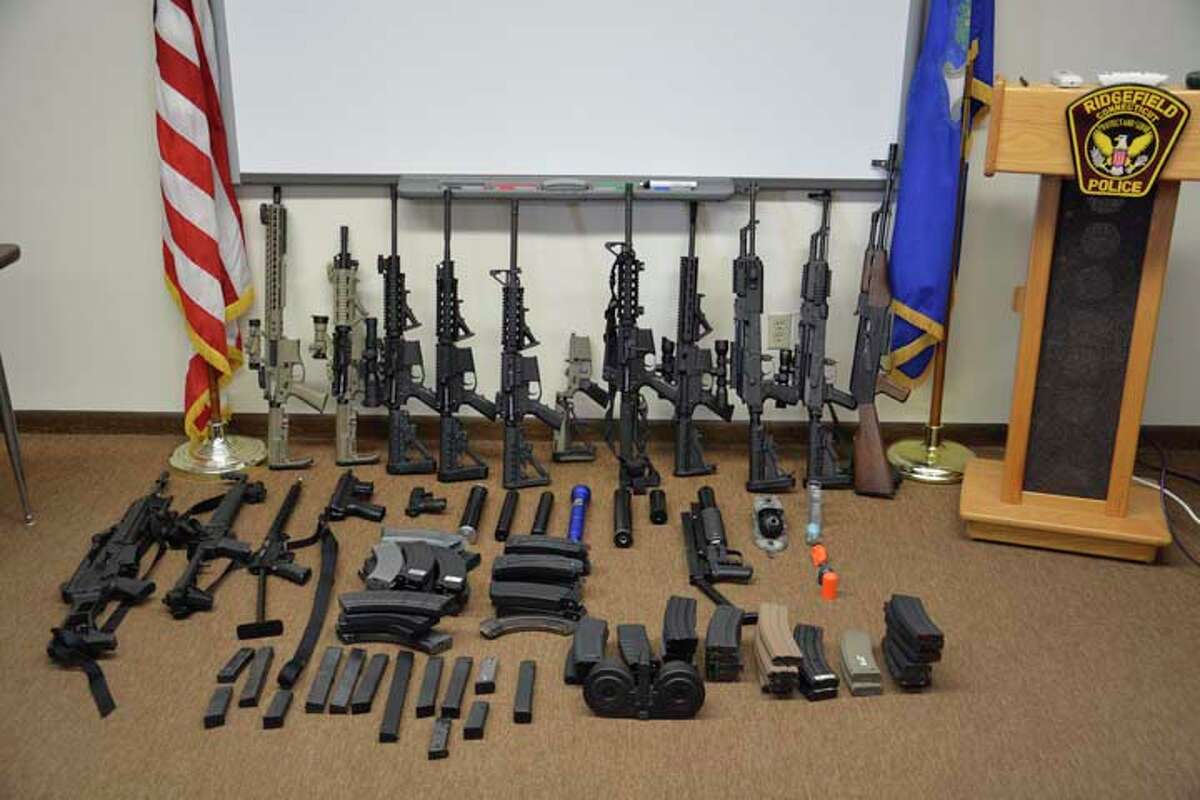 A Ridgefield mechanic who police have charged with building an explosive device in the basement of his Tackora Trail home is scheduled to return in court on Wednesday, June 5. 
Mark Albin, 49, was arrested at his home after Ridgefield police uncovered six silencers, 16 unregistered assault weapons, and 76 unregistered high-capacity magazines on March 28. Ridgefield police originally responded to a domestic disturbance call made by Albin's son.
Albin, who appeared in court Tuesday, April 30, is officially charged with one count of illegal bomb manufacturing (a Class B felony), one count of possession of a sawed-off shotgun/silencer (a Class D felony), illegal possession of an assault weapon (a Class A misdemeanor), and illegal possession of a large magazine (an infraction).
He plead not guilty to all four charges, court records show.
Albin was additionally charged with one count of disorderly conduct — a Class C misdemeanor, stemming from the domestic dispute. 
If convicted, Albin faces a maximum sentence of 20 years in prison and up to a $15,000 fine for bomb manufacturing. Possession of a silencer carries a maximum sentence of five years in prison.
Albin's alleged possession of an unregistered assault weapon carries a maximum sentence of one year in jail, if convicted. 
Possession of a high capacity magazine is listed as a payable infraction charge, because they were purchased before the ban went into effect in 2013, court records show.
In interviews, Albin described himself as a gun hobbyist. He also said the parts for the explosive device — a tear gas grenade — were never put together. 
"I bought some parts online," he said in March. "It wasn't even assembled."
"The (state police) bomb squad at the scene told the Ridgefield police that it was up to them to press charges," Albin said. "And that's because it wasn't a weapon."
He said he built several of the firearms in his basement, and never registered them because they were made by hand without a serial number.
Albin has hired Eugene Riccio, a criminal defense lawyer, court records show. 
He was released from jail after his initial bail of $100,000 was reduced to $50,000 for the weapons charges, and $500 for the disorderly conduct charge.