This is a carousel. Use Next and Previous buttons to navigate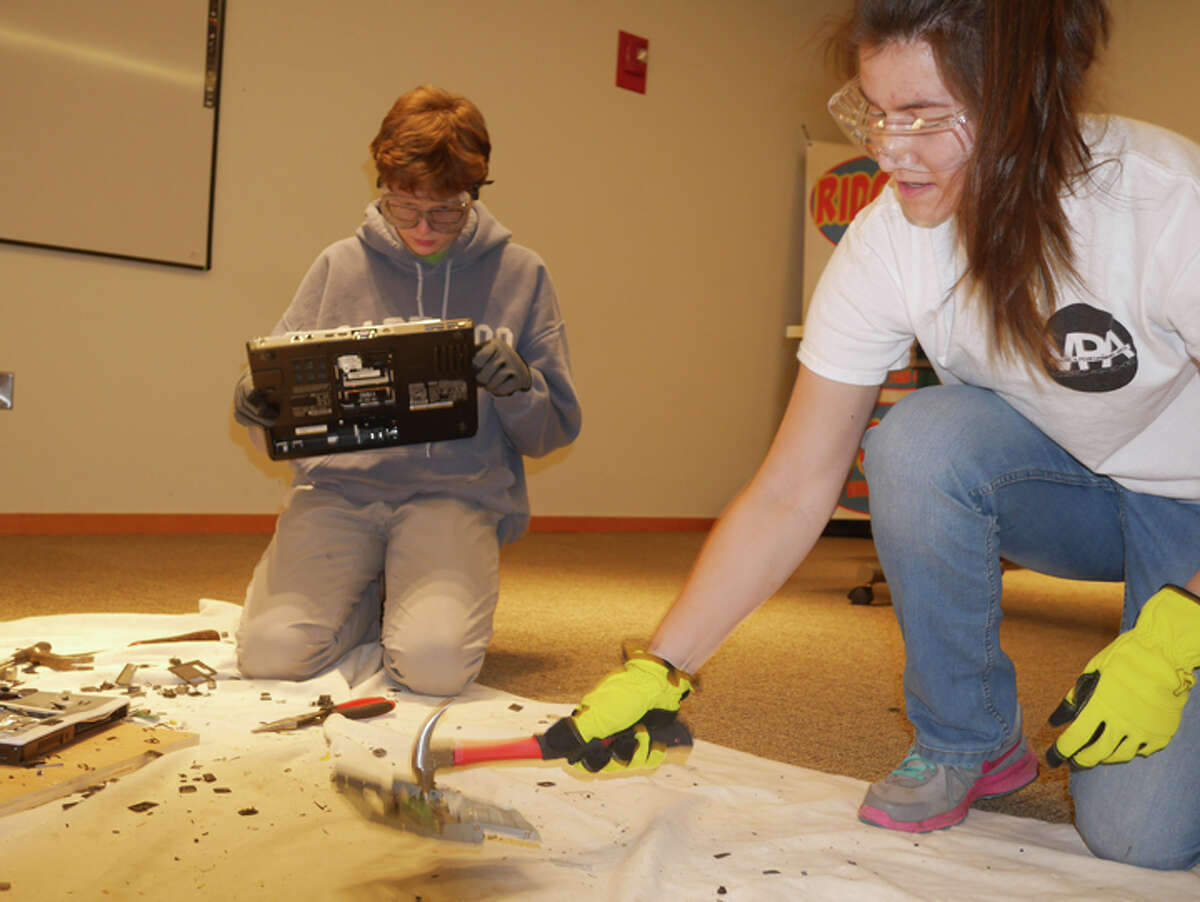 Mary Rindfleisch, assistant director Ridgefield Library, said this year's "Hard Drive Smash" proceeds — $1,865 — doubled last year's total.
Forty-three people brought in everything from old computers to flat-screen TVs to VCRs to a vacuum cleaner to a word processor from the 1970s.