This is a carousel. Use Next and Previous buttons to navigate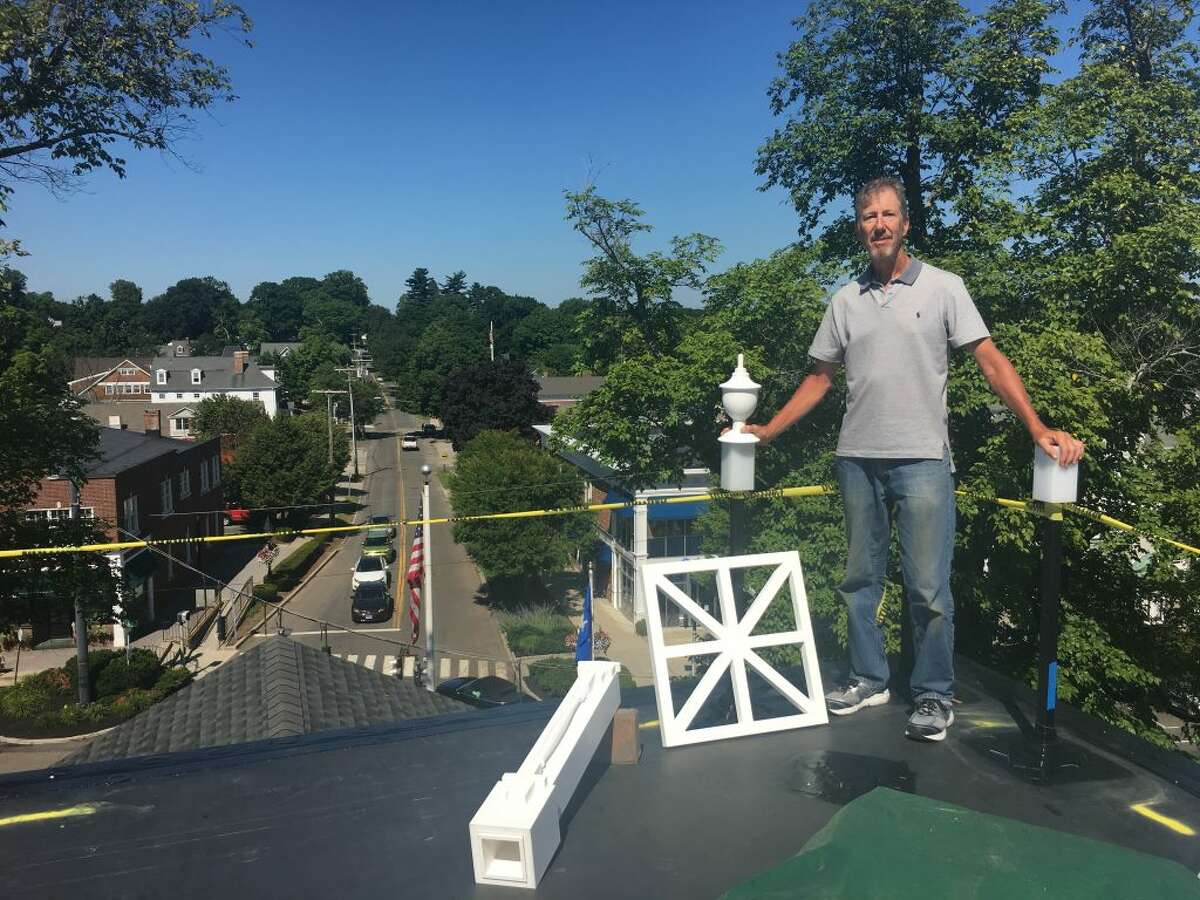 The "widow's walk" missing for probably 100 years atop Ridgefield Town Hall is being returned — or, replicated. But don't look for a bereft figure, staring out to sea, searching the horizon for a homecoming sail. It's strictly decorative, unreachable from inside the building, so it's really not a widow's walk.
"It was meant as sort of a crown, you might call it, on top of town hall," said architect Dave Scott, who did drawings for the restoration project based on old photographs that show town hall with the railing at the top.