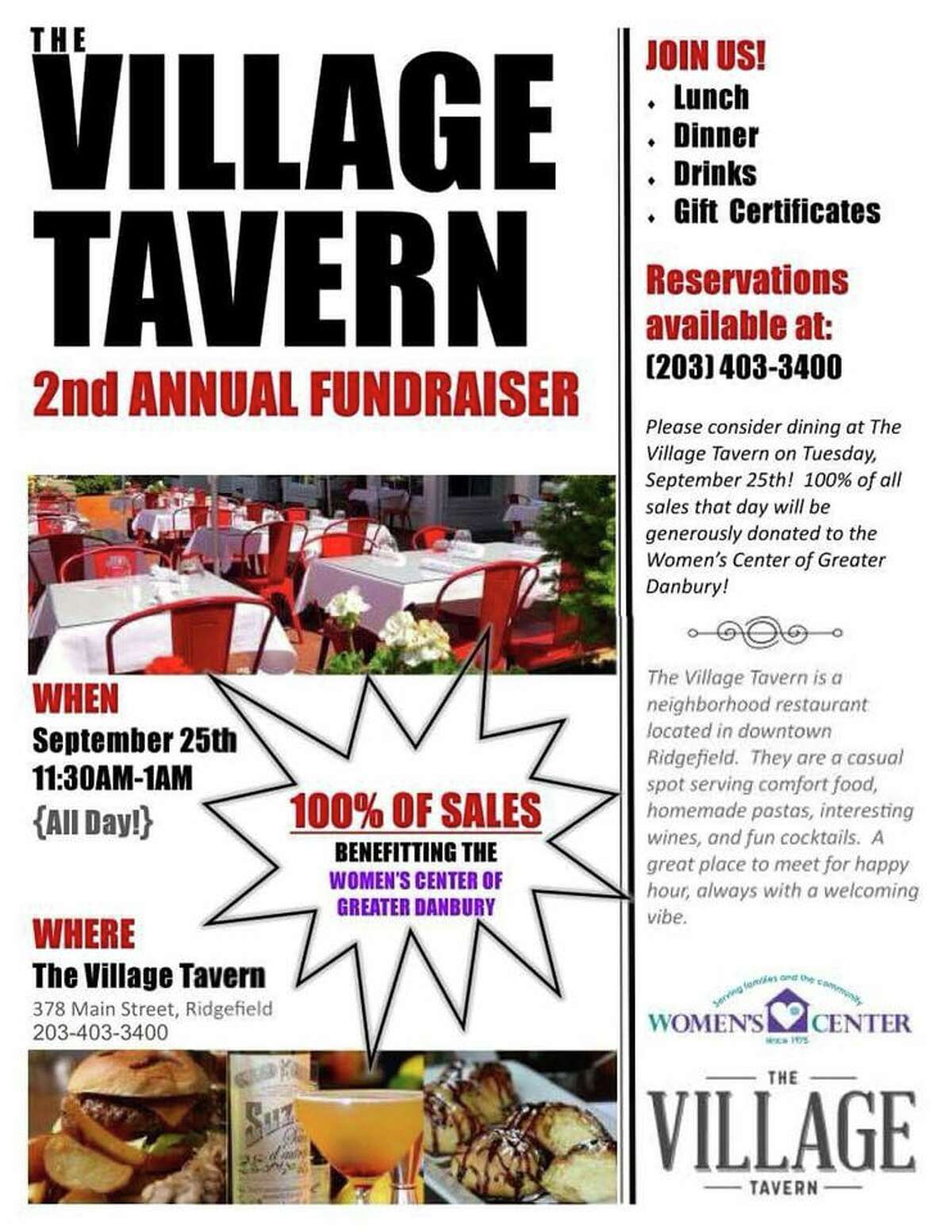 The Village Tavern and the Women's Center of Danbury will hold a second annual fundraiser Tuesday, Sept. 25.
Ridgefielders who eat at the Village Tavern throughout the day Tuesday will be giving back directly to the Women's Center as 100% of all proceeds will be donated.
Reservations can be made by calling 203-403-3400.
The Village Tavern is located at 378 Main Street in Ridgefield.