This is a carousel. Use Next and Previous buttons to navigate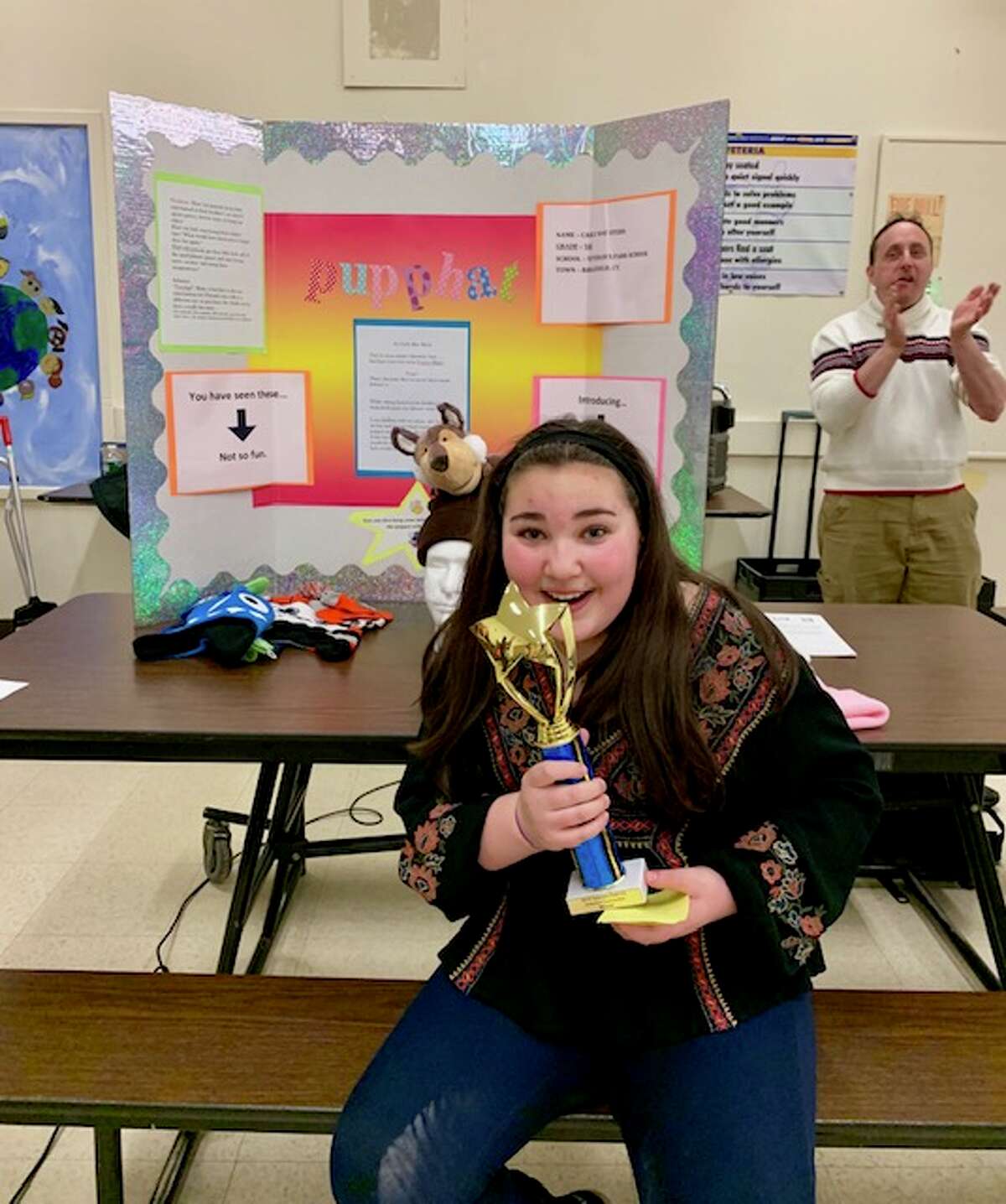 Veterans Park Elementary School held its first annual Invention Convention Feb. 22.
Fourth and fifth grade students identified problems that affect them and embarked on a creative process of trying, failing and persevering until they each developed a prototype solution.
Some of the inventions included: "The No-Slipper Gripper," "The Big Dipper," "Tangle Tamer," "Wet Hair Pillow Sack," "Rubbish Ridder," and "DryBum!"
Winners were fifth grader Carly Stern and fourth grader Mairead Lehman, who invented "Pupp-hat" and "Right Beside Me," respectively.
Carly and Mairead will participate in the Connecticut Invention Convention final event on May 4 at the University of Connecticut in Storrs.