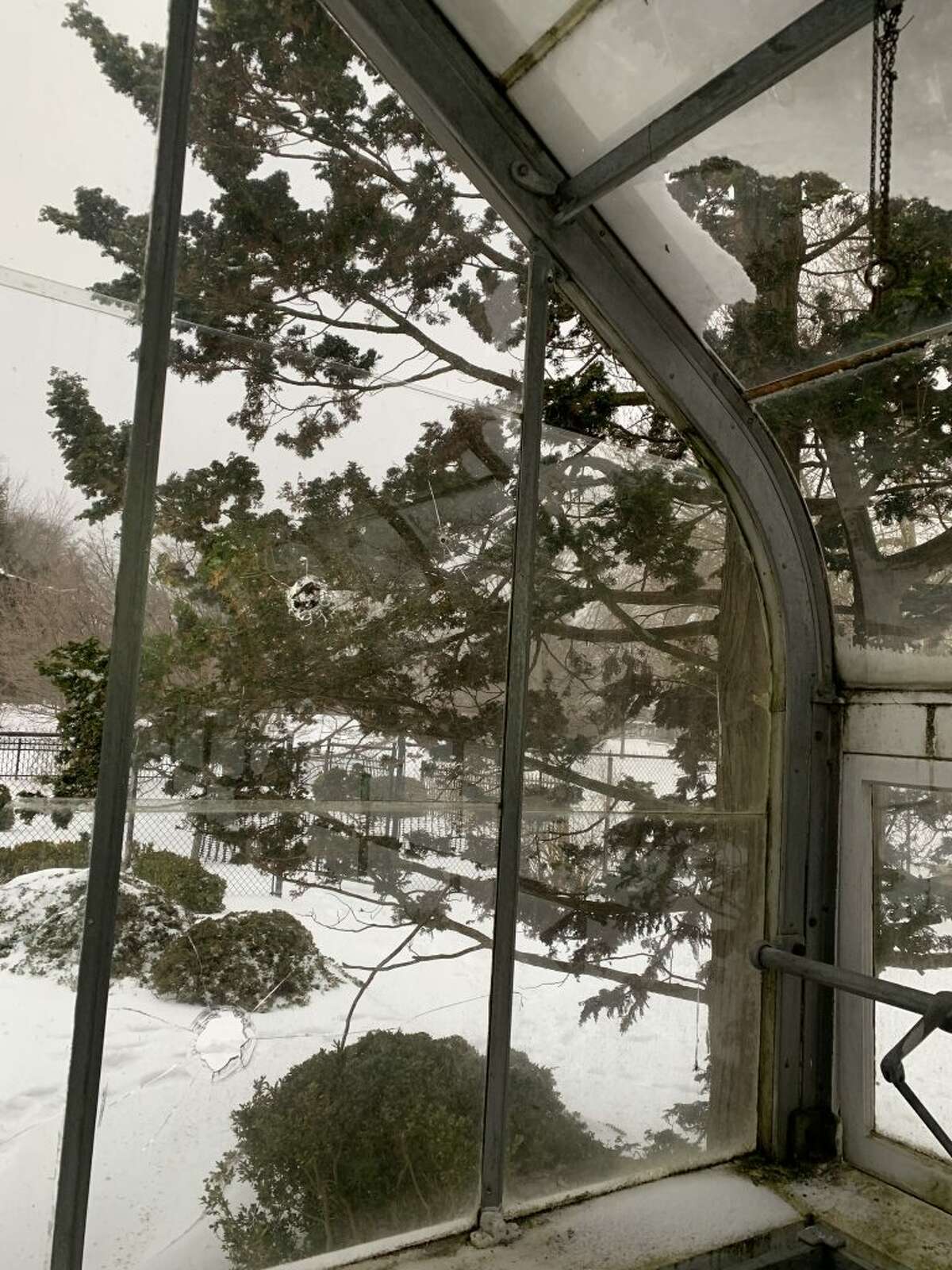 The Garden and Conservation Trust has reported significant damage to several glass panes at the Ballard Greenhouse in Ballard Park
"Many windows were broken by rocks and coins," said Tamera Galvin in a press release from the conservation trust. 
The historic greenhouse was built in 1906 by Lord & Burnham. It is managed by the Garden and Conservation Trust, with members from both Ridgefield and Caudatowa Garden Clubs serving on the board. 
"This greenhouse is a treasure to our town," Galvin said. "For over 50 years, it has been used to educate as well as grow plants and flowers for our annual Mother's Day Plant Sale. It is devastating to all of us that care so much about Ridgefield and the public spaces in town."
Galvin urged residents to contact the police if they see anything suspicious in Ballard Park.