This is a carousel. Use Next and Previous buttons to navigate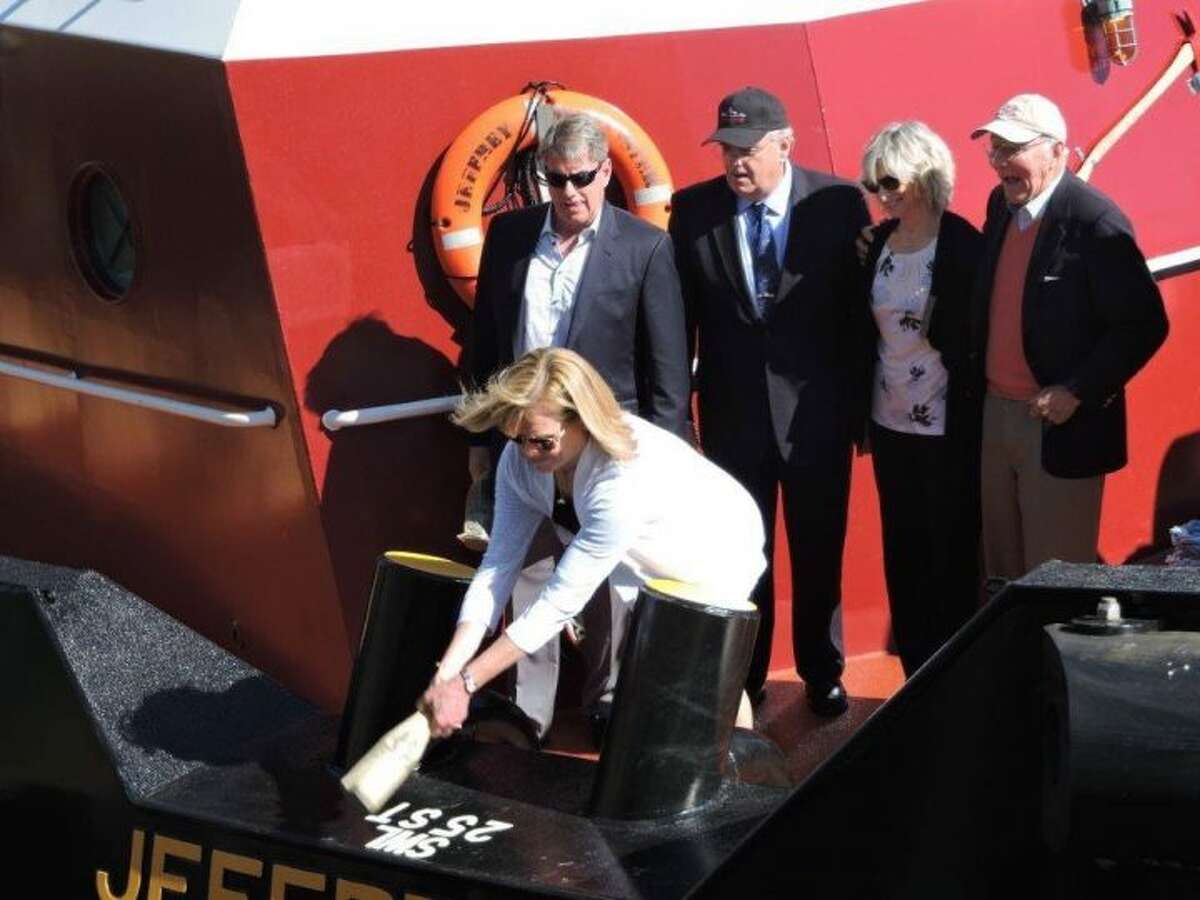 With the cracking of green glass, a foaming spill of champagne, and some words of blessing from a priest, the tugboat Jeffrey McAllister was christened in Charleston, S.C., on Feb. 11. A gang of close to a dozen Ridgefielders joined in the celebration, hosted by Capt. Jeffrey McAllister, for whom the $11-million vessel was named.
"I'm fifth generation in the tugboat business of McAllister Towing," said McAllister, who has lived on Lake Mamanasco with his wife, Stacy, for 28 years.