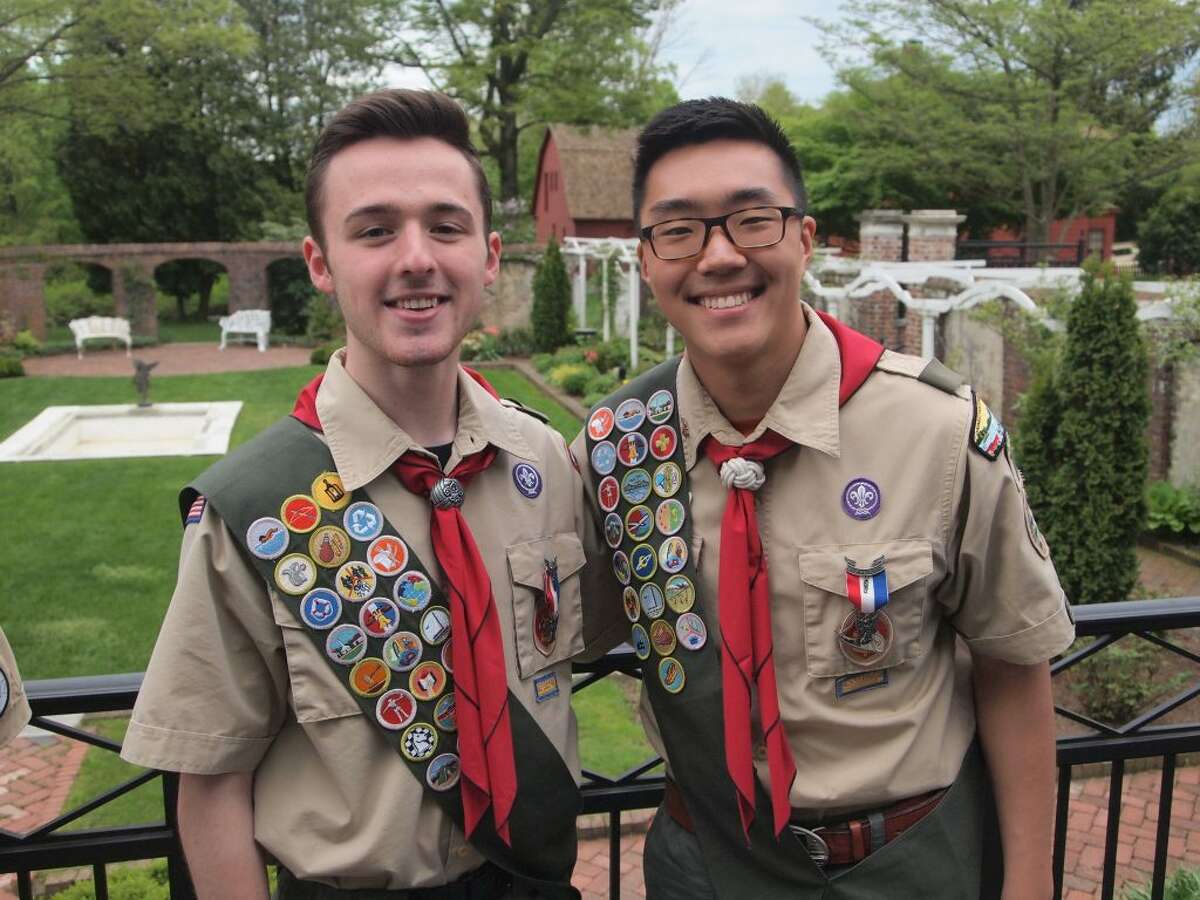 Boy Scouts from Troop 76 Clay Vaughan and Thomas Vilinskis became Eagle Scouts last month at a Court of Honor ceremony at the Keeler Tavern Museum on Main Street.
The distinction — the highest rank in scouting — requires that a scout earn 21 merit badges, serve in a leadership position and complete a significant community project.
For his Eagle project, Vaughan created a new storage system at the museum for the collection of old farming tools and artifacts. His project involved researching, identifying and displaying artifacts. Also benefiting the museum was Vilinskis' project where he planned and supervised the construction of picnic tables and benches for those visiting Keeler Tavern.
Records show that at least 110 Boy Scouts reached the rank of Eagle in Troop 76 since 1981. During the school year, the troop meets regularly on Tuesday evenings at its sponsor, Jesse Lee Methodist Church. For more information, go to troop76.org.