This is a carousel. Use Next and Previous buttons to navigate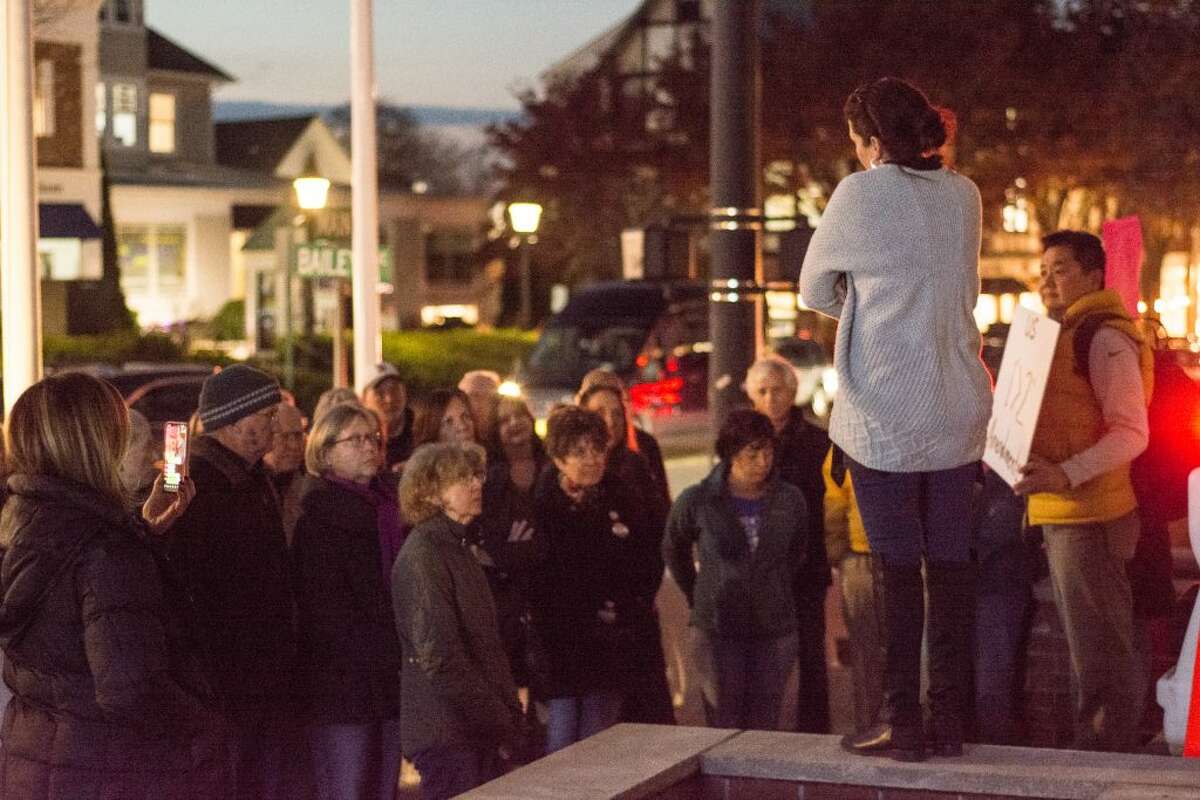 Gathering in front of town hall to public mourn lives lost to gun violence, about 50 Ridgefielders held a vigil for mass shooting victims in California — and Pittsburgh, and Parkland, and Newtown — then transformed their gathering into a political rally in favor of the rule of law and against any potential effort by President Donald Trump to shut down the Russia investigation.
"These are crazy times," Aimee Berger-Girvalo said, standing atop the brick wall in front of Town Hall to address people gathered for the vigil at 5 o'clock Thursday, Nov. 8.