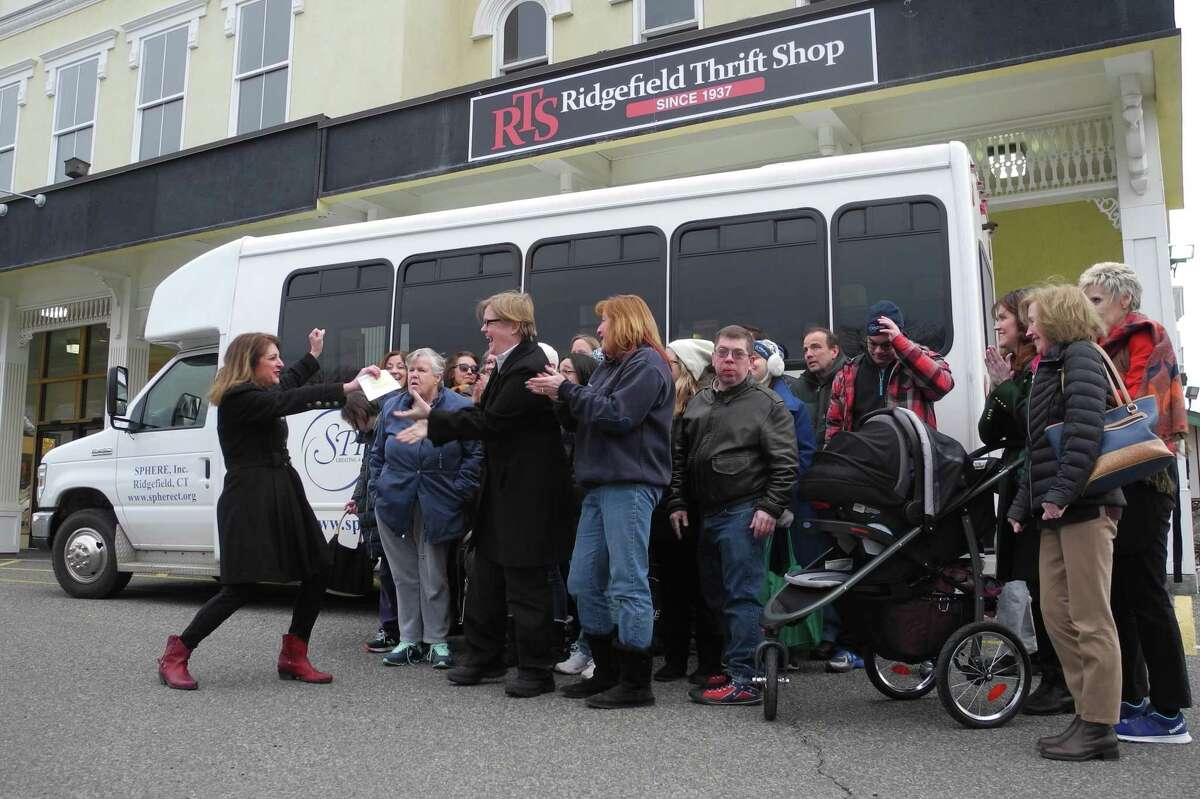 With 55 grants to non-profit community organizations The Ridgefield Thrift Shop is distributing $250,000, raised largely through selling donated used goods — clothing, furniture, housewares.
After moving to its new larger location at 21B Governor Street — in the former supermarket space off, across from Veterans Park School —The Thrift Shop has seen a dramatic increase in both donations and sales, allowing to increase its 2018 grants by 62.5% over last year.
The RVNA (Ridgefield Visiting Nurse Association) received $30,000, and the Ridgefield Social Services Department got $10,000 for its emergency fund and another $5,000 to pay for kids going to summer camp.
Other grant recipients range from ROAR animal shelter to the Ridgefield Historical Society.
SPHERE, the local organization serving the disabled, received $10,000 on March 20 toward the operation of its bus.
"I'm blown away. This is awesome," said SPHERE's Rebecca Ciota, receiving a check that was four times more than what the organization had requested, and enough to cover most of its bus-related costs for a year. "This is the happiest surprise."
The Thrift Shop's Mary Ellen Loncto said the committee making grant awards was eager to increase the grant to a level that would keep SPHERE's bus on the road.
"We were like 'Let's do it for the whole year!' We all felt very compelled to do it," she said.
Ciota said the bus, which was obtained through a state grant back 2013, operates for SPHERE, taking its 60 members to their weekly round of activities, Mondays, Tuesdays, Wednesdays and Thursdays. It also takes them to special events.
The bus is also used by the town to serve senior citizens and the disabled, providing rides to medical appointments, for grocery shopping, and up to Danbury.