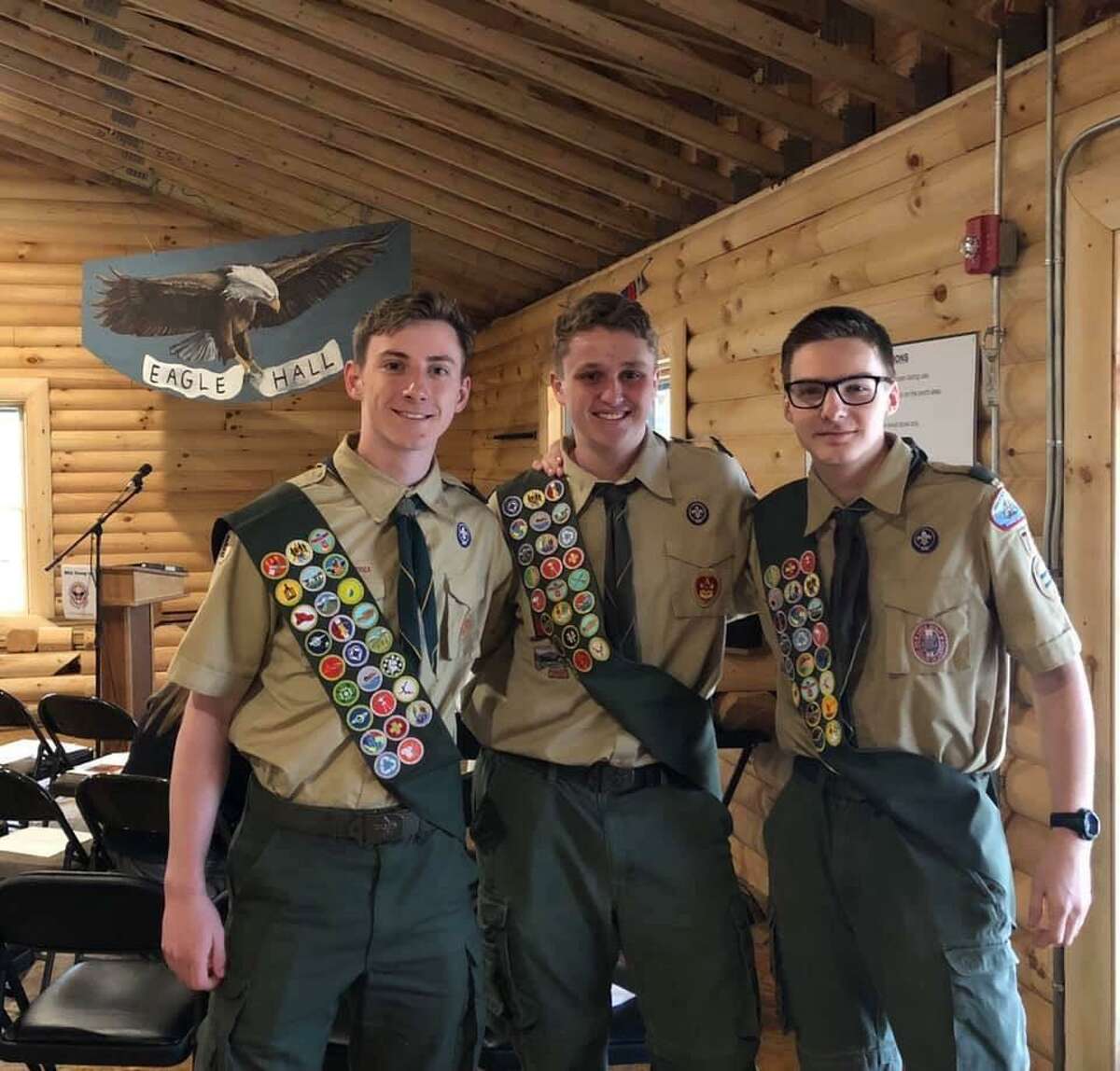 During a recent Court of Honor ceremony at the new Sturges Cabin in Ridgefield's Sturges Park, three Boy Scouts from Troop 76 — Michael Ferrandino, Charlie Snow and Dan Wroblewski — were honored for achieving the highest rank in scouting, Eagle.
Becoming an Eagle Scout requires that a scout earn 21 merit badges, serve in a leadership position and complete a significant community project.
For his Eagle project, Ferrandino planned and supervised the construction of indoor seating benches at the Keeler Tavern Museum. 
Snow's project involved the design and construction of two waterproof enclosures for collecting thin plastics such as bags, films and wraps as well as improved landscaping at the town recycling center. Just behind the large cabin where the Court of Honor was held is a wood shed for which Wroblewski planned and managed the construction.
Since 1981, records show that at least 110 Boy Scouts reached the rank of Eagle in Troop 76. It meets regularly on Tuesday evenings at its sponsor, Jesse Lee Methodist Church. For more information, go to http://www.troop76.org./