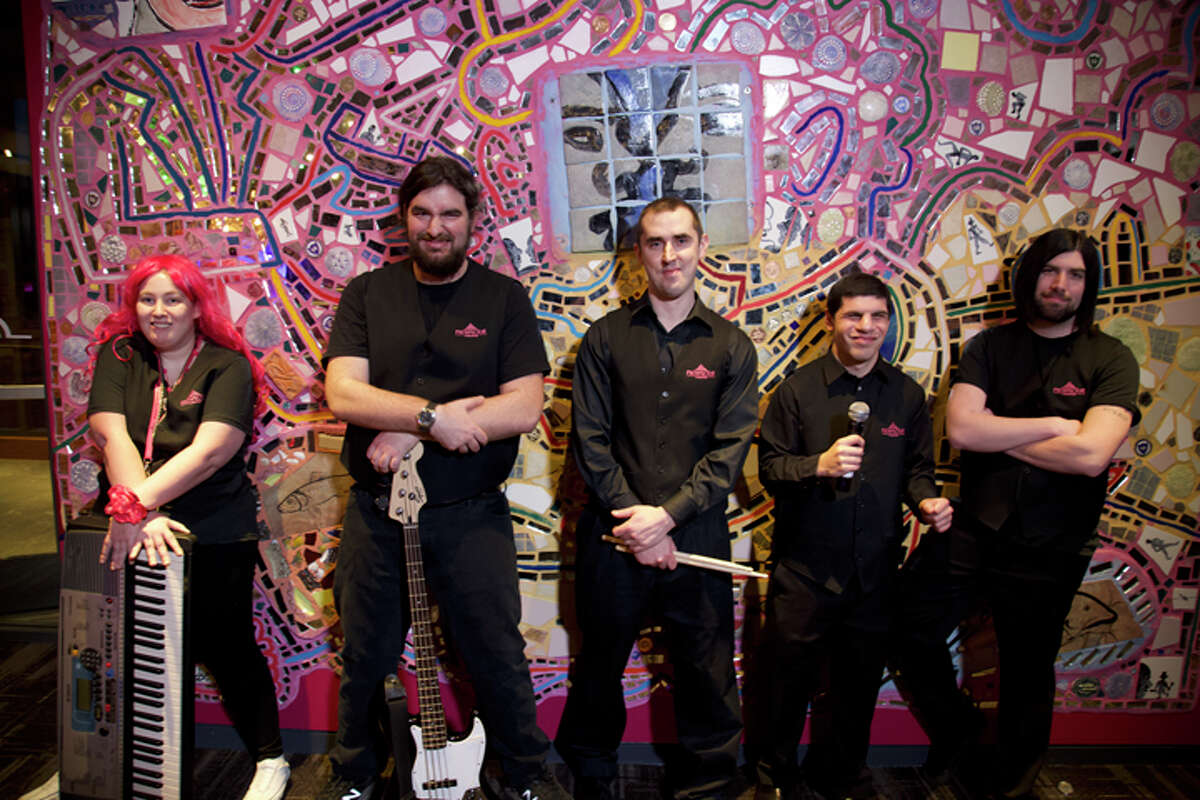 The Prospect Band, known as "The Prospects" will release its second album at a party Saturday, June 29.
The party will be held at the Prospector Theater and will begin at 7 p.m.
There will be a meet and greet with the band's five members as well as a live performance and a cash bar.
Tickets cost $10.
The group formed in the fall of 2016, before the Prospector's second birthday party. They've played at special movie screenings and other theater events, like the annual Sparkle Awards (Ridgefield's very own version of the Academy Awards).
In April 2018, the band released its first album — dubbed "The Pink Album," in an ode to the Beatles' White Album and in celebration of the non-profit theater's favorite color.
"We play sparkle music," said Rachel Wise, who plays the band's double organ.