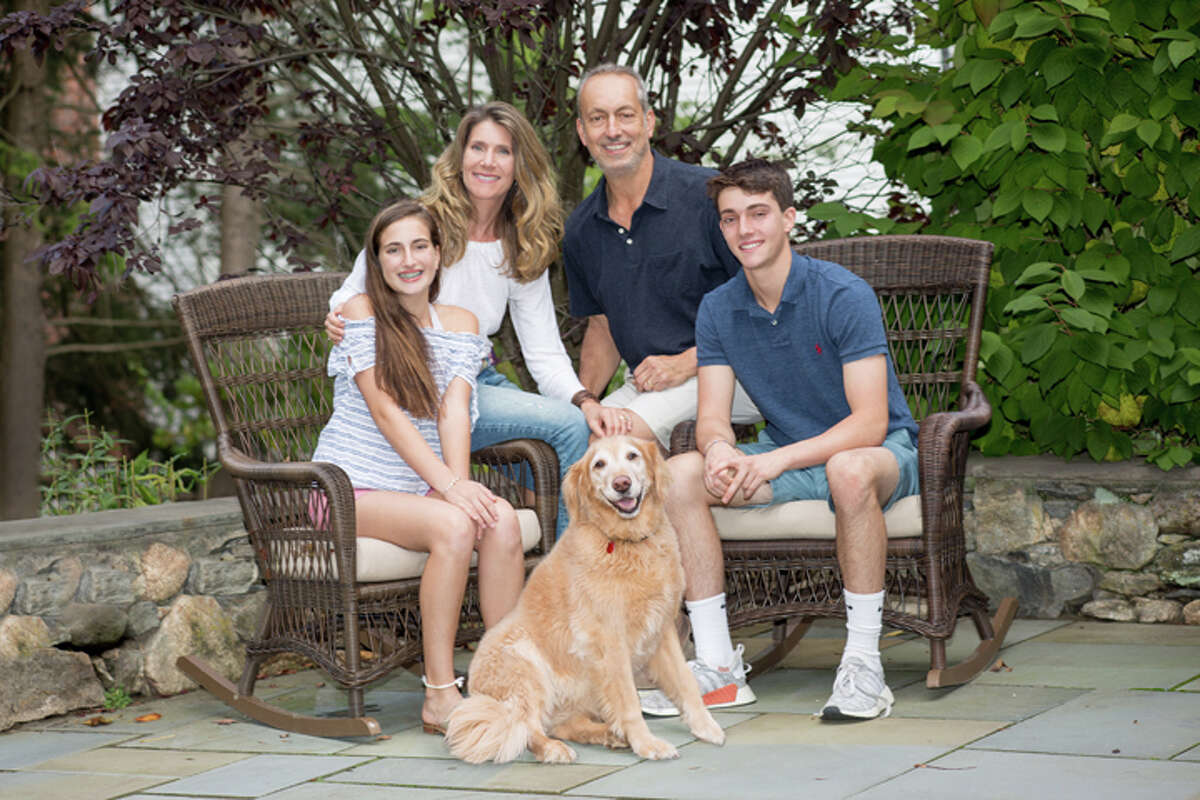 It was a beautiful summer day and a group of Wooster School students were cruising on their friend's boat, cliff jumping and playing on a rope swing on Candlewood Lake.
But the afternoon turned grim when the teens rode through Squantz Cove in New Fairfield and saw a group of adults on a pontoon boat, shouting and forming "Xs" with their hands.
An injured woman was in the water, the students learned when their boat approached.
The teens said they acted on instinct. Two of them jumped into the water and another later helped perform cardiopulmonary resuscitation and tie a tourniquet around the woman's arm.
"It just seemed like the right thing to do," said Josh Carone, 19, of Ridgefield, who had been sitting on the front of the boat that day last June and was one of the first in the water. "Anyone else in my position on the boat would have done the same thing."
The woman, Wanda Tirado, 38, a Waterbury teacher, died from her injuries the next day at Danbury Hospital.
But the students, Carone, Alicia Nicoletti, 17, and Bayley Storrier, 18, earned awards from the state Department of Energy and Environmental Protection for trying to save her life.
The teens had been trained to perform CPR the week before for their job at Wooster School's summer camp. Storrier is a lifeguard.
"It was just great timing that we were trained and certified to do this," said Nicoletti, of Danbury, who will be a senior at Wooster School this year.
Storrier jumped in the water with Carone to help another man pull Tirado onto the pontoon boat. Tirado's arm was hanging by a thread, so they had to be careful.
"In the moment, I was pretty relaxed," said Storrier, of Wilton, who graduated earlier this month from Wooster School. "I was just remembering my lifeguard training and I was going through the steps."
Carone examined Tirado's arm, while Storrier checked the woman's vitals and someone on the pontoon boat called 911, she said.
Tirado was not breathing and, despite the wound on her arm, did not start bleeding until five minutes into CPR when her heart started pumping, Storrier said.
Storrier performed CPR, while Carone and Nicoletti fashioned a tourniquet around Tirado's arm using a T-shirt. Nicoletti took over giving CPR when Storrier grew tired.
Nicoletti, who hopes to become a doctor like her mom, said she stayed calm.
"I kind of just emerged myself in the situation and did what I could do to help," she said.
Storrier recalled whispering "come on, come on" and hoping Tirado would be OK.
"You don't really realize what state a person is in and you don't really care what they look like," Storrier said. "It's just like, 'Wake up.'"
First responders took over CPR when they arrived, and Carone held Tirado's arm in place with the tourniquet as the pontoon boat made its way to shore. The teens' friends followed slowly behind in their boat, Carone said.
Those on the pontoon boat had found Tirado, who a lawsuit claims was thrown from another boat and struck by that watercraft's propeller.
The driver of the boat Tirado had been riding on, Gary Morrone, of Oakville, is facing charges of criminally negligent homicide, first-degree reckless boating and failure to report a boating accident in a timely manner. He is scheduled for a pre-trial hearing on July 10.
Once Tirado was taken to the hospital, the teens were left in stunned silence. Storrier still had blood on her hands.
"I was just in shock," she said.
She did not know how to express what happened to her parents, Storrier said. That night, she laid in bed with her phone off, wondering if Tirado was alive.
Storrier was with Nicoletti when they learned the next day that Tirado died at the hospital. Nicoletti sobbed, while Storrier tried to push down her emotions.
She felt guilty for most of the summer, as if she could have done something more.
"It was still kind of eating me alive," Storrier said. "Because you were the last person ... You were there at the scene and first person to start the CPR."
But Carone said he knows he and his friends did all they could.
"We've all kind of internalized it and accepted it," said Carone, who graduated from Wooster School last year. "It was obviously very traumatizing, but I'm sure all of us think about it every now and again, but you just kind of keep going and living your life."
The memories came back to Storrier when she performed CPR on a dummy during a training session for her job at the YMCA in Wilton.
"Those are the moments when I get flashbacks," she said.
The teens met some of Tirado's family and friends shortly after her death and learned Tirado did not know how to swim, Storrier said.
Her lifeguarding job, where she teaches children to swim, has become more important, she said. "I take the job so much more seriously now because anything could happen at any moment," Storrier said.