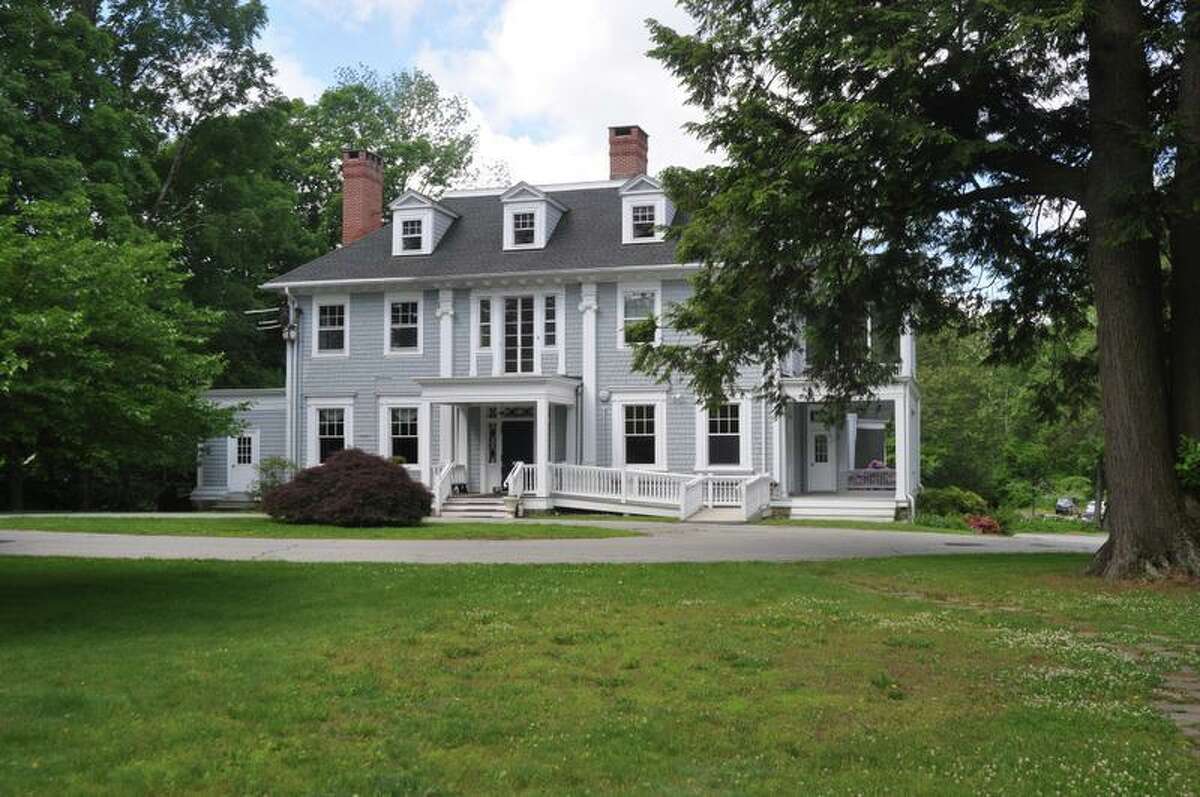 St. Stephen's South Hall — a gray three-story house south of the church's sanctuary on Main Street — doesn't serve enough functions to really justify its upkeep costs, according to church leaders, so they've been looking into whether they might want to sell it.
"We're exploring the viability of selling South Hall," the Rev. Whitney Altopp, St. Stephen's pastor, told The Press.
News of discussion triggered an avalanche of social media chatter suggesting various potential scenarios should the building be sold — enough so that church leaders met Monday night, June 10, to discuss the situation.
"Nothing new," Altopp said Tuesday morning.
On Facebook, supporters of Ridgefield Voters United, an alliance of groups concerned about development, posted: "St. Stephen's Church to sell South Hall? A new 8-30g project? A huge apartment building right in the heart of town? A large hotel?"
The minutes of the May 28 vestry meeting outline some steps being taken to look into the possibility of sale "restricted or otherwise."
Some residents who chimed-in on the 35-comment thread on the town Facebook group raised concern about a passage in the minutes, in which the church leaders agreed to apply for an approval of the reconfigured campus from the Planning and Zoning Commission ahead of a July cutoff date when future applications will also have to be heard by a separate Inland Wetlands Board.
"It was the group's consensus to make application to P&Z by the end of July to navigate existing and known processes for approval," the vestry minutes said.
One of the goals outlined for the P&Z application was to get a good idea of what's involved if a sale were to be pursued.
The discussions among church leaders does not mean South Hall has been, or will be, sold — there are lots of steps and levels of review required. 
And local church leaders aren't even sure they want to sell it, Altopp said. But they are exploring a sale, and have been working with an attorney and an architect and local planning and zoning officials about the approvals that would be necessary for a sale. And they're trying to determine what the costs would be, and how those weigh against the potential market value of South Hall.
Rev. Altopp emphasized the several procedural hurdles — and votes by different bodies, including the parish itself — that would be required for any sale of a part of the church's campus.
"We hold the property in trust of the Episcopal Diocese (The Episcopal Church in Connecticut). So, there are several significant steps between now and putting the property up for sale," Altopp said. 
"First we have to do all of the research. Second, the vestry, after looking at the research will determine whether or not to recommend to the parish the sale of the property. Third, it has to go before a vote of the parish. Fourth, if that vote passes, we have to get permission from our diocesan leadership."
Church leaders want to figure out if a sale makes sense.
"We are exploring whether or not the sale of South Hall is a good idea," Altopp said.