This is a carousel. Use Next and Previous buttons to navigate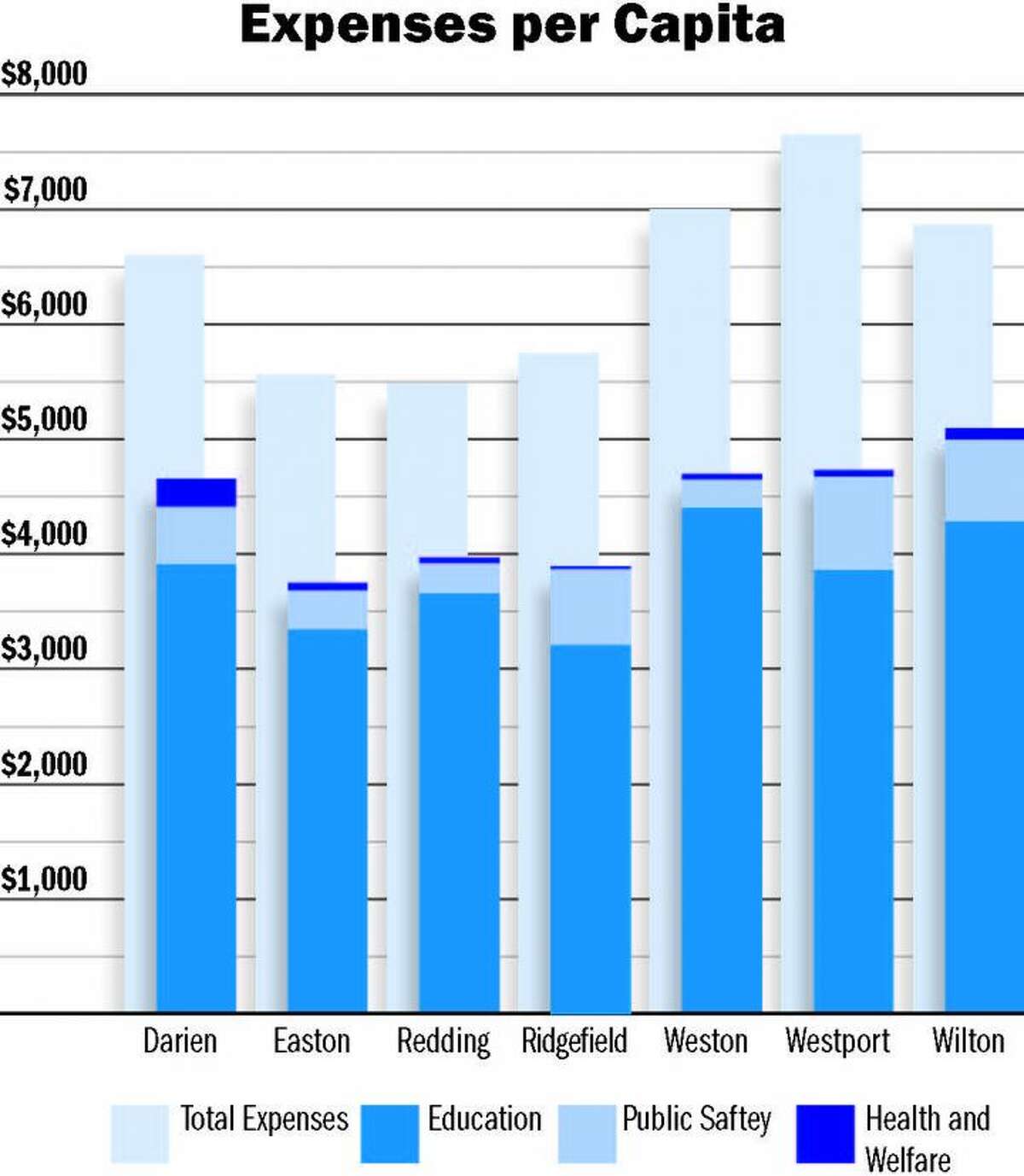 The state's recently-launched Municipal Benchmarking Application (MBA) website shows that Ridgefield spent the least per capita on education compared to six neighboring towns in 2014.
According to the MBA, Ridgefield spent $3,205.91 while Wilton spent the most per capita on education at $4,284.29.