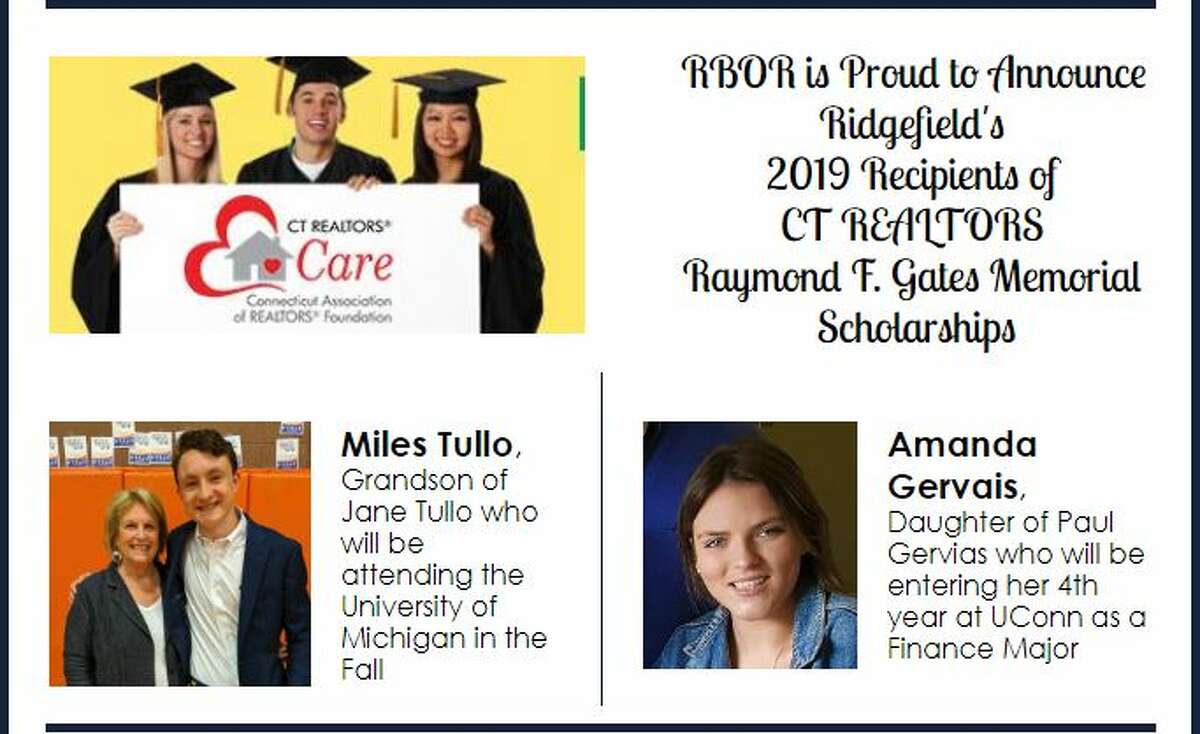 Ridgefield students Amanda Gervais and Miles Tullo are the town's recipients of the Raymond F. Gates Memorial Scholarship awarded by the Connecticut Realtors Foundation.
Gervais is the daughter of Ridgefield realtor Paul Gervais. She is a senior at UConn where she's studying finance. Tullo is the grandson of Ridgefield realtor Jane Tullo. He will be attending the university of Michigan in the fall.
This year, fifty four students from across Connecticut were selected to receive scholarships. Over the past 43 years, children of realtors have been awarded scholarships totaling over $966,000.