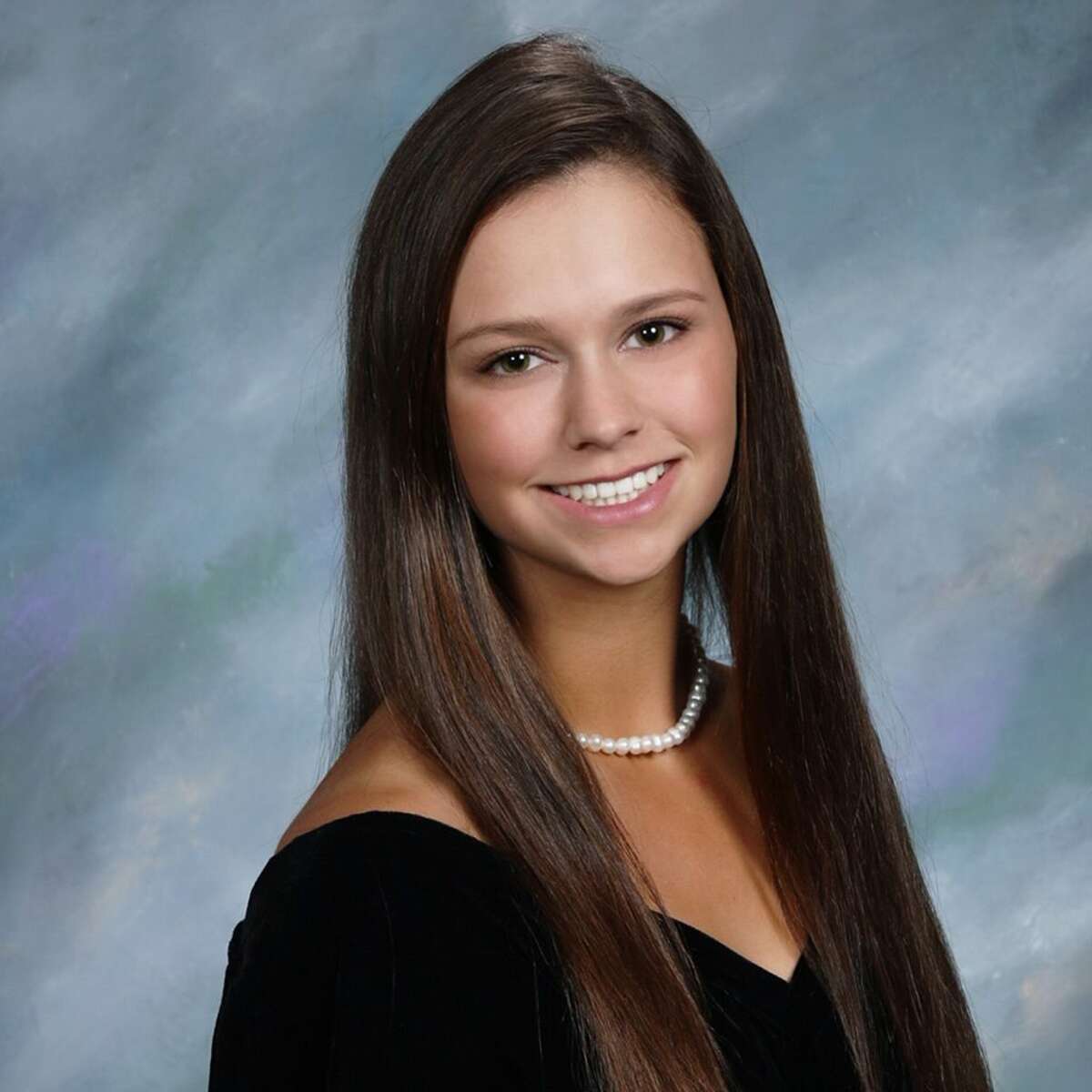 Sophia Pilla, a senior from Immaculate High School, has received national recognition from The Scholastic Art and Writing awards competition. 
Sophia, a Ridgefield resident, won the Silver Award for her graphic design piece "Detroit" in the design category, after winning the Gold Key Award in the State Scholastic Arts competition. 
Her work was selected by some of the foremost leaders in the visual and literary arts for excellence in originality, technical skill and the emergence of a personal voice or vision. Receiving a national medal places Sophia within the top 1% of all submissions.
Students across America submitted nearly 350,000 original works this year in 29 different categories of art and writing.
According to Sophia, "Detroit is a graphic representation of the city of Detroit and it's long history with the automobile industry. 
"I wanted to capture the city's historic love of automobiles while incorporating the city itself. The car pictured is a Detroit-based Duesenberg from 1930," she said. "I thought the message should be that automobiles made Detroit what it is and not the other way around," she said. The image of Detroit's skyline is inside the car's headlights showing the city's reflection."
This was the first piece of art that Sophia ever submitted. 
"I created an earlier version of this piece over a year ago and when my graphic design teacher, Samantha Kohler, asked for a piece to submit, I knew I felt the best about 'Detroit.' And with an additional year of experience with the programs Illustrator and Photoshop I was able to update my original piece and the art submitted is the final look," she explained. 
Sophia didn't think she would win anything and is understandably excited to have received this honor. But she also wins in other areas, as she is a nationally ranked Equestrian and competes around the country year round in both Equitation and Jumper disciplines. 
Sophia has top finishes in the equitation, hunters and jumpers divisions at premier shows across the country. In 2018, she won the Overall Washington Equitation in Lake Placid (N.Y.) and the Maclay in Wellington (Fla.), which qualified Pilla to compete in the George
Morris Equitation Championship. Pilla also won multiple titles in the Junior Jumpers in 2018, qualifying for the US Jumper Championship in Washington, finishing second in the speed round. Pilla finished in the top 25 at the USEF Medal Finals in 2017. She was also a two-time national champion in the Junior Hunters at Devon (PA) in 2015. Pilla recently won the $10,000 Junior Jumper Classic at the Winter Equestrian Festival in Wellington.
After she graduates, Sophia will attend the University of Georgia's College of Agriculture and Environmental Sciences where she will be a part of their Division 1 Equestrian Team. She plans to become a large animal vet one day.