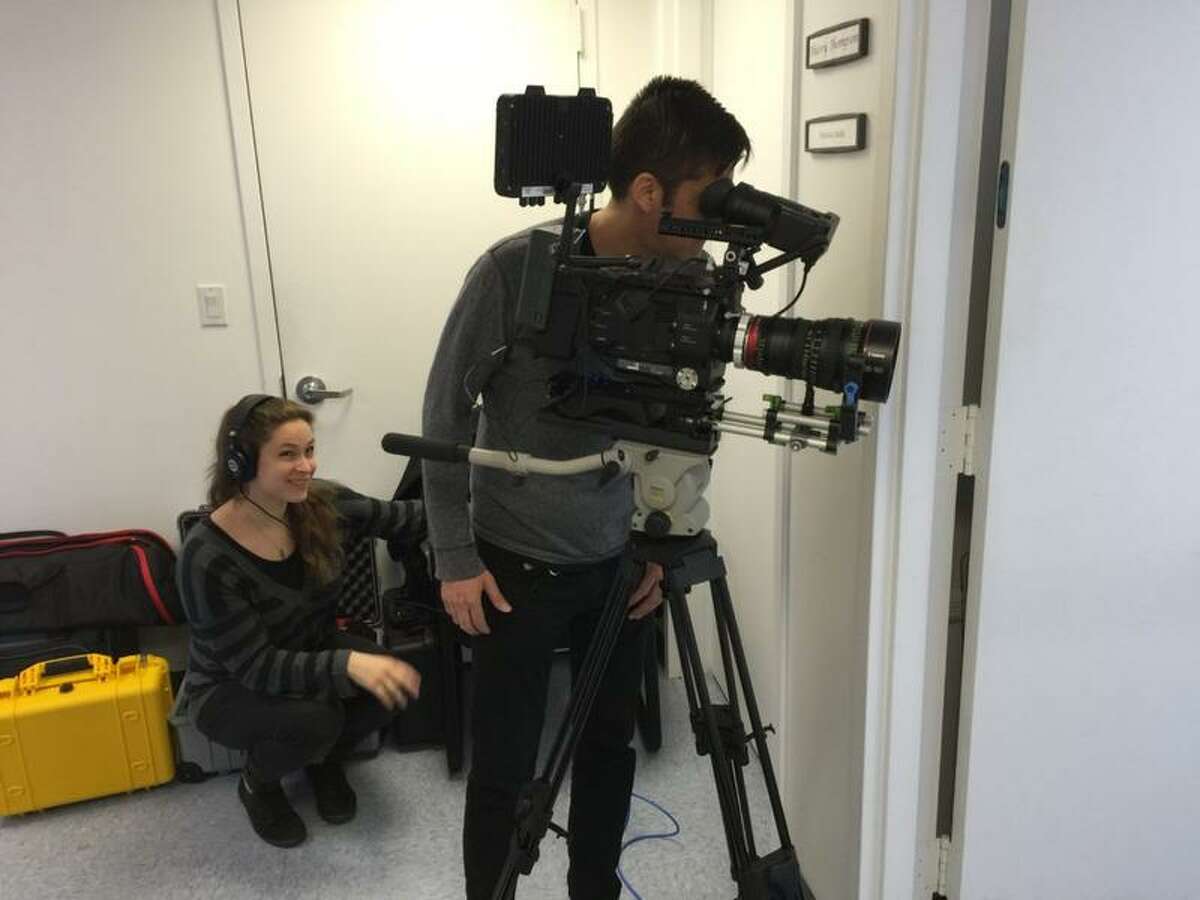 Clarence Buie starts his day greeting Scotts Ridge Middle School students with what has become a time-honored ritual — a high five for each individual kid as they file through past his security guard desk.
"It's a door-opener," Buie said as students shuffled through the halls last week.
He's developed something of a secret handshake with some of the students — a backhanded slap, two quick taps with an open palm, followed by two high fives overhead.
"The kids are here for me, and I'm here for them," Buie told The Press.
The 59-year-old security guard is never far from his music — groups like The Temptations, Sam Cook, Blue Magic, and The Delfonics. "Old school jazz" from before the students' time, he calls it.
One morning, a student noticed that Buie didn't have his usual headphones with him.
"He was outside and his music started playing out of his phone," said eighth grader Miles Dean.
The security guard's dollar-store headphones had bitten the dust.
Miles hatched a plan with his fellow students. During lunch, they started a collection from their classmates to crowdfund a new pair of Apple Airpods — wireless headphones that retail for $159.
That first day the students collected around $45.
"We thought we were going to get in trouble for collecting money in school," said Catie Patterson, also an eighth grader at Scotts Ridge.
When the students told school staff what they were doing "a lot of the teachers teared up," Catie added.
Money started pouring in from kids and parents after word got around.
Catie took the pool of money raised by students up to the Danbury Mall to purchase Buie's new headphones.
"I had it in my pocket and checked it every five minutes," Catie said.
With the money left over — plus an extra $5 she chipped in — she went to Hallmark and bought an oversized card for all the eighth graders to sign.
Buie's surprise turned to pure joy as he unwrapped the package to reveal his new headphones Wednesday, Feb. 6.
"You all made my day, my week, my year," he said.
"You still can't run in the halls though," he added, with a laugh.
Road to Ridgefield
Buie's path to greeting students at Scotts Ridge has been a long journey.
A native of Annapolis, Md., he came north looking for a new life. Coming from a family of public service members — his younger brother is a cop, and his older sister is a principal, both in Annapolis — Buie said he's always wanted to work with kids. He worked at summer camps in Annapolis and Danbury, and helped out in the drug treatment program at Jericho Partnership.
"I've got a lot of life experience," he said, demonstrating his high five with a group of students wandering between classes. "It's no good to me if I don't give it back."
Tim Salem, principal of Scotts Ridge, praised Buie for the guard's "incredible contributions to the culture of our school."
Most of the school's main office filed out to the lobby to watch the students give Buie his new headphones Feb. 6.
"The fact that you had the entire front office staff — 16 people — stop what they're doing speaks volumes to the character ... [Buie] brings to the building," Salem told The Press.
The security guard has plans to stay.
"I know who to let into my life now," Buie said, with a nod toward Salem. "I'm going to stick here … it's good when you're around good people — the good spirit rubs off on you."