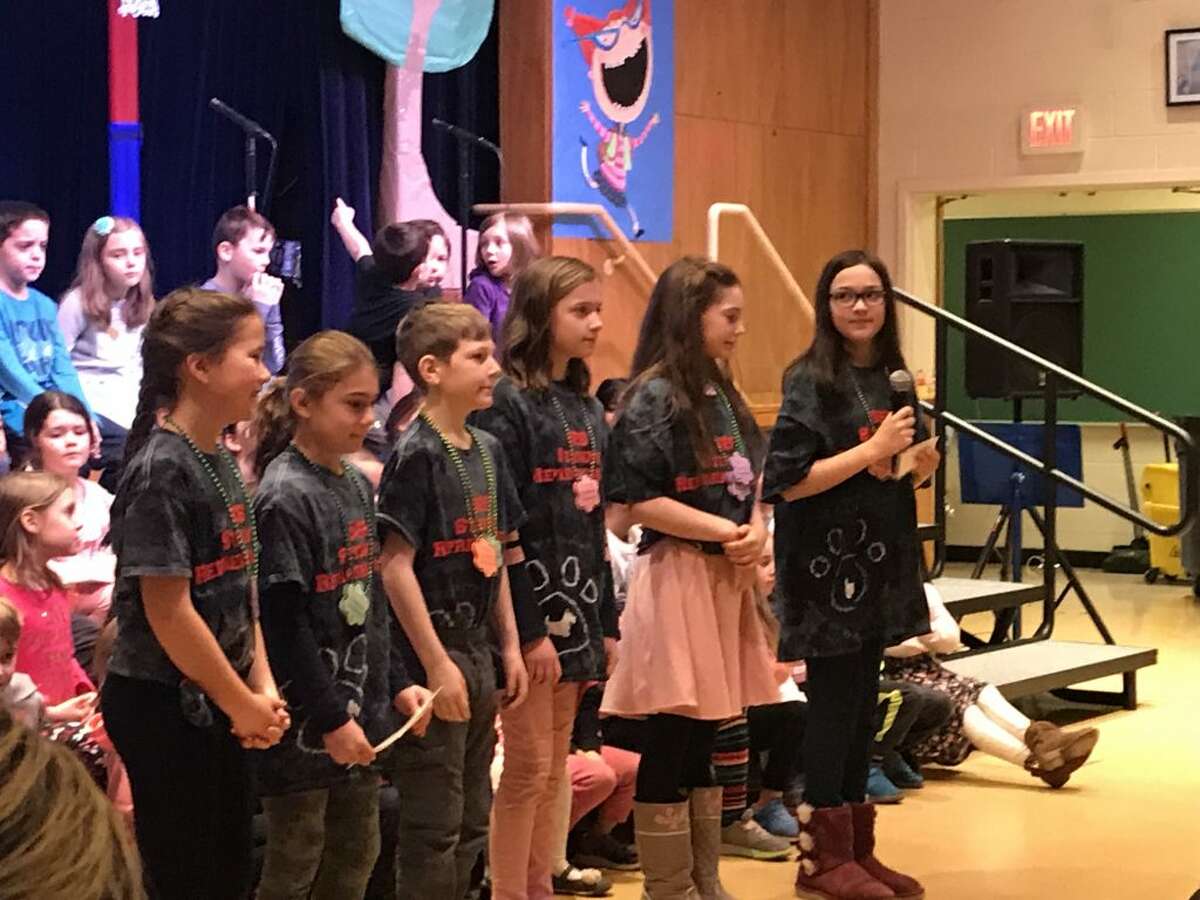 Scotland Elementary School hosted an assembly Feb. 27 to celebrate it being the first Ben's Bells pilot school in Ridgefield.
Scotland was drawn to Ben's Bells' Kind Campus program because it promotes changing the culture of schools in positive ways.
"We felt strongly that we wanted a program that would reach beyond educating only students," said SES parent and Ben's Bells' volunteer Patty Labozzo. "Kind Campus offers multiple opportunities that our building can explore that will bring the lessons directly to our larger Ridgefield community as we build on the mission of the Ridgefield public school system, to provide learning experiences for life. Our goal is to empower our students — and future global citizens — to further develop the kindness within themselves, and bring this kindness into their friendships, classrooms, families, community and more."
At the assembly, the first grade students put on a play based on the book, "The Recess Queen" by Alexis O'Neill.
"As they acted out the scenes, we saw how detrimental bullying is, and how kindness and inclusion can stop and soften even the biggest bully," Labozzo said. "The students showed us how being kind is always the right thing to do and right thing to be."
The student council, organized by fifth grade teacher Amanda Pasquarella, spoke about Ben's Bells' Kind Campus, and what the students will expect to see and do in the near future as this program rolls out.
All students had previously written a note on what kindness means to them, and a student from each grade read one meaning aloud. These kindness notes, shaped as the iconic Ben's Bells' flower, will be affixed to the SES tree mural for all to see and read.
SES art teacher, Jen Zeyer will soon be working on a Ben's Bells' Kindness Mural.
First Selectman Rudy Marconi also spoke to the students and staff. He explained the work the town has been doing to bring greater compassion to the Ridgefield community.
"He told us how he and others are working and striving to make Ridgefield known as a 'compassionate town,'" Labozzo said.