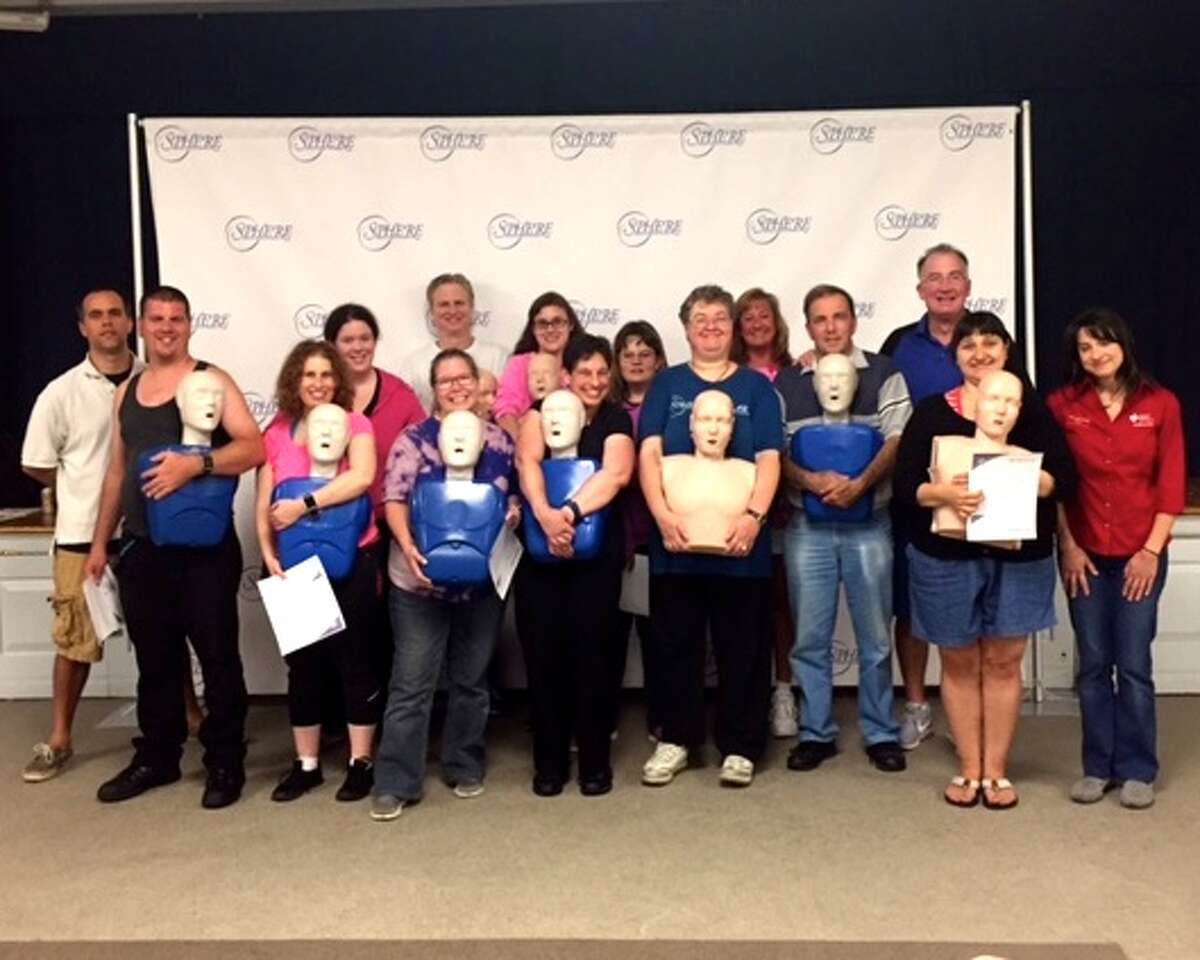 Mike Trenck, owner of Your Home CPR and a paramedic in the Ridgefield Fire Department, recently instructed a CPR class for 12 SPHERE members.
"Many SPHERE members were anxious to participate in CPR training and receive certification," said Neil Gollogly, SPHERE Talks director. "In fact, Mike's class was sold-out. 
"We are very appreciative that Mike and Jenifer Coulson donated their time and CPR expertise to SPHERE's educational program."