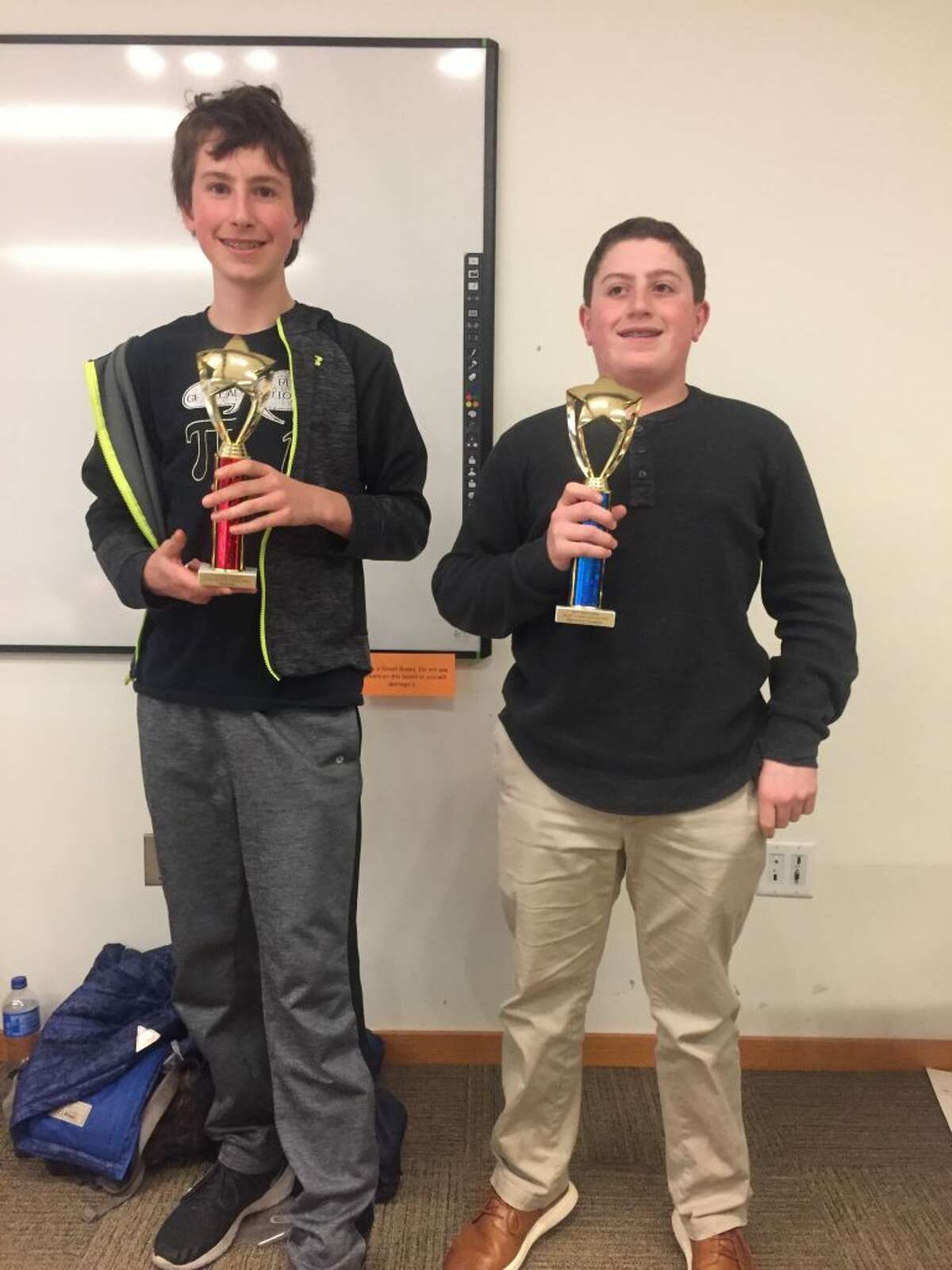 The 2019 New England School Scrabble Championship took place at the Ridgefield Library on April 6 with 33 students from three different states competing. 
Ridgefield students did exceptionally well. Eighth grader Jeffrey Pogue of Westport and ninth grader Matthew Sherter of Ridgefield teamed up to win the advanced division, making Jeffrey the 2019 New England School Scrabble Champion and Matthew the 2019 New England High School Champion. 
Ridgefield third grader Nathanael Campos and fourth grader Jake Nadol of Ossining, N.Y. won all their games to win the intermediate division. 
Other Ridgefield students finished well, too: sixth grader Ian Whitehurst (third, championship division), fourth graders Will Knispel and Noah Lieberman (fourth, intermediate division), eighth graders Spencer Soleiman and Joe Archer (fifth, intermediate division), and brothers Justin Le (fifth) and Ethan Le (sixth), who were sixth in the intermediate division.