This is a carousel. Use Next and Previous buttons to navigate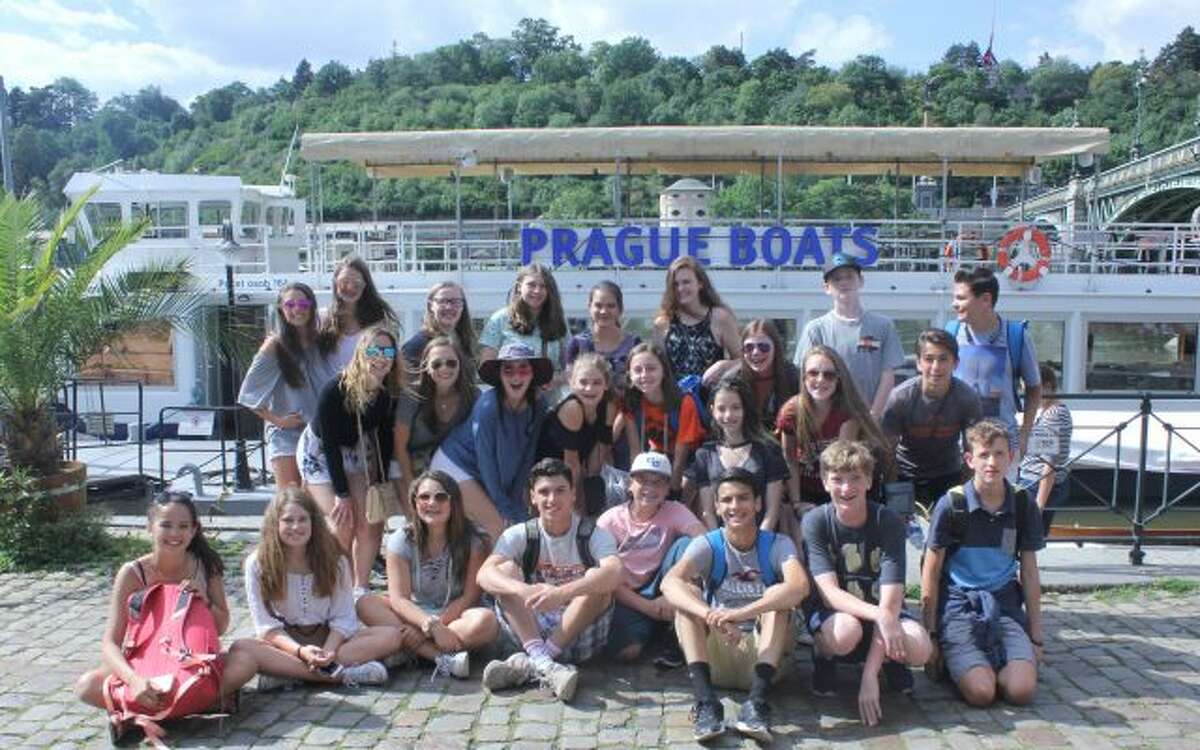 This past July, a group of students from Ridgefield and the surrounding area visited four countries in Europe as part of an independently run trip with EF Educational Tours.  The trip started in Prague where everyone visited the Prague Castle, then explored the Old Town Square with its many shops and food vendors.  After walking across and shopping on the Charles Bridge, where many artisans sell their wares, the group rented paddle boats on the Vltava River. The day ended with a sunset cruise along the river.
The next stop was Munich.  After a somber morning at the Dachau Concentration Camp, there was a lunch stop at BMW World.  Students sat inside some cars to take photos while others tried their hands at a lifelike driving simulator.  Later, a walking tour began in Marienplatz, the center of Munich since 1158. The Glockenspiel in the tower of the new city hall chimed at 5 pm and re-enacted stories to the amusement of many.  Students explored the city during free time which included going to museums, shopping, and taking a dip in the Eisbach river in the Englischer Garten, which is one of world's largest public parks.