This is a carousel. Use Next and Previous buttons to navigate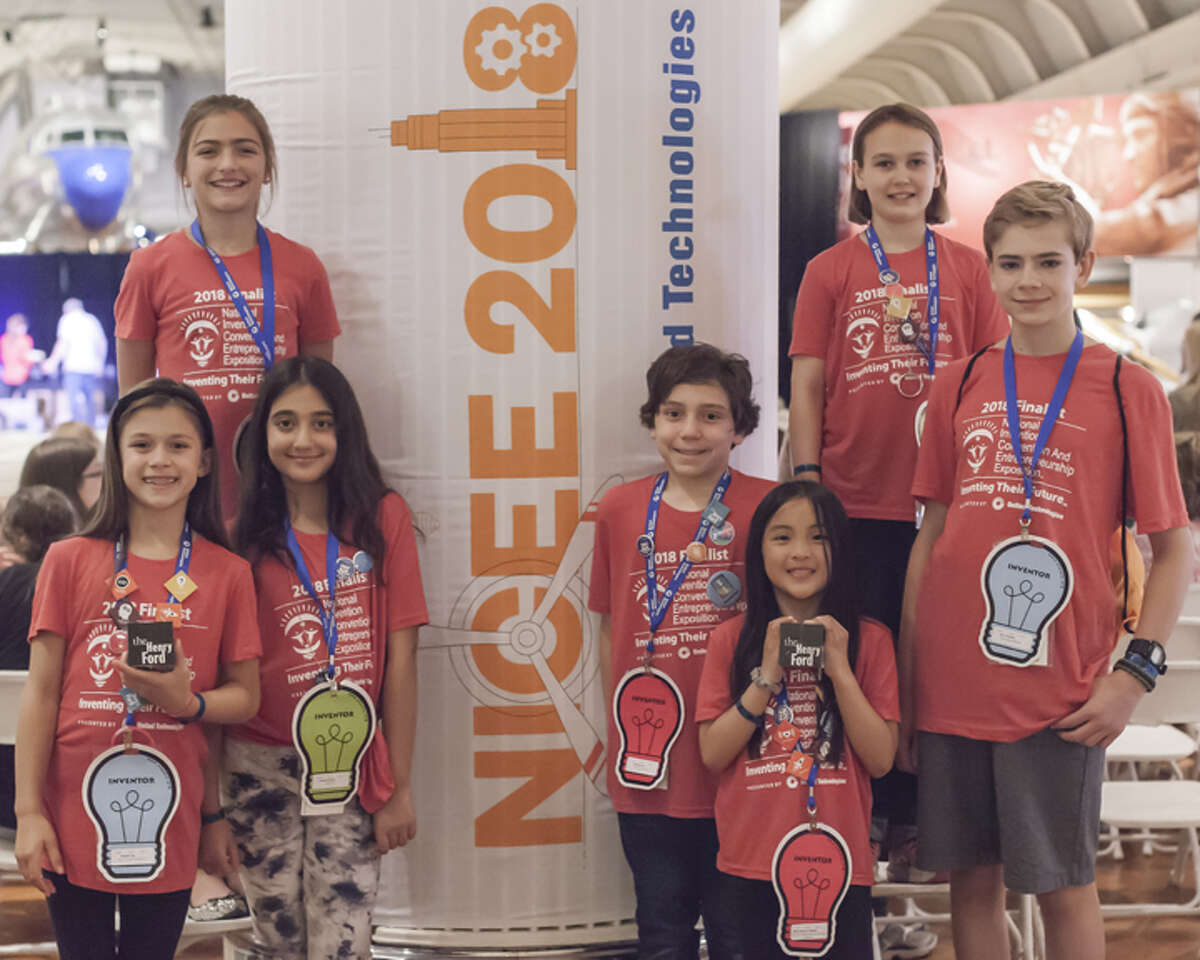 Addison Avery-Payne, a sixth grader from Ridgefield, has achieved a fully-functioning prototype thanks to help from Glastonbury-based Ideaz and New Britain-based Stanley Black and Decker.
Her creation, "Out-Fit," won at last year's Connecticut Invention Convention. She then won at the 2018 National Invention Convention, and was chosen as one ten students to work with a firm to improve her prototype.
The invention is both practical and helps the environment.
Out-Fit "is an extendable bamboo hanger designed as the one hanger needed for life," explained Addison. "It fits every size of clothing from baby to tween to adult. Currently, there are no hangers on the market that accommodate tween clothing. Our in-between sized clothes fall off the tiny baby hangers, and don't stretch enough for adult hangers. This results in massive numbers of plastic baby hangers, tens of millions if not hundreds of millions, being thrown into landfills over the years."
"Addison's first prototype was made of simple materials she found around her home," added Dave Mathieu, co-founder of Ideaz.
Mathieu's team is made up of industry-leading experts who specialize in product design and engineering. Andrew Reed,, senior industrial designer, assisted Addison in improving the design.
"Over the last 10 months, Addison researched the market and provided guidance to the design team at Ideaz," Mathieu said. "The next level prototypes represent an important milestone where Addison can now get valuable feedback on her product."
"The criteria used to evaluate the initial concepts included communication, critical thinking, and environmental awareness," Mathieu added. "The Out-Fit is an eco-friendly clothing hanger which expands in size as a child grows, allowing families to use one set of hangers for life."
Addison will be traveling to Ideaz headquarters, 75 Nutmeg Lane in Glastonbury, on Monday, April 29, at 1 p.m. for the official unveiling.
"This is a great story that showcases the importance of invention education and our partnerships with our sponsors and industry," said Danny Briere, chief entrepreneur officer and global director of Invention Convention Worldwide, which runs the annual convention. "Now her product is designed and ready for next steps."
This year's Connecticut Invention Convention is taking place at the University of Connecticut on Saturday, May 4. The National Invention Convention will take place at the Henry Ford Museum in Dearborn, Mich. from May 29 through May 31.