This is a carousel. Use Next and Previous buttons to navigate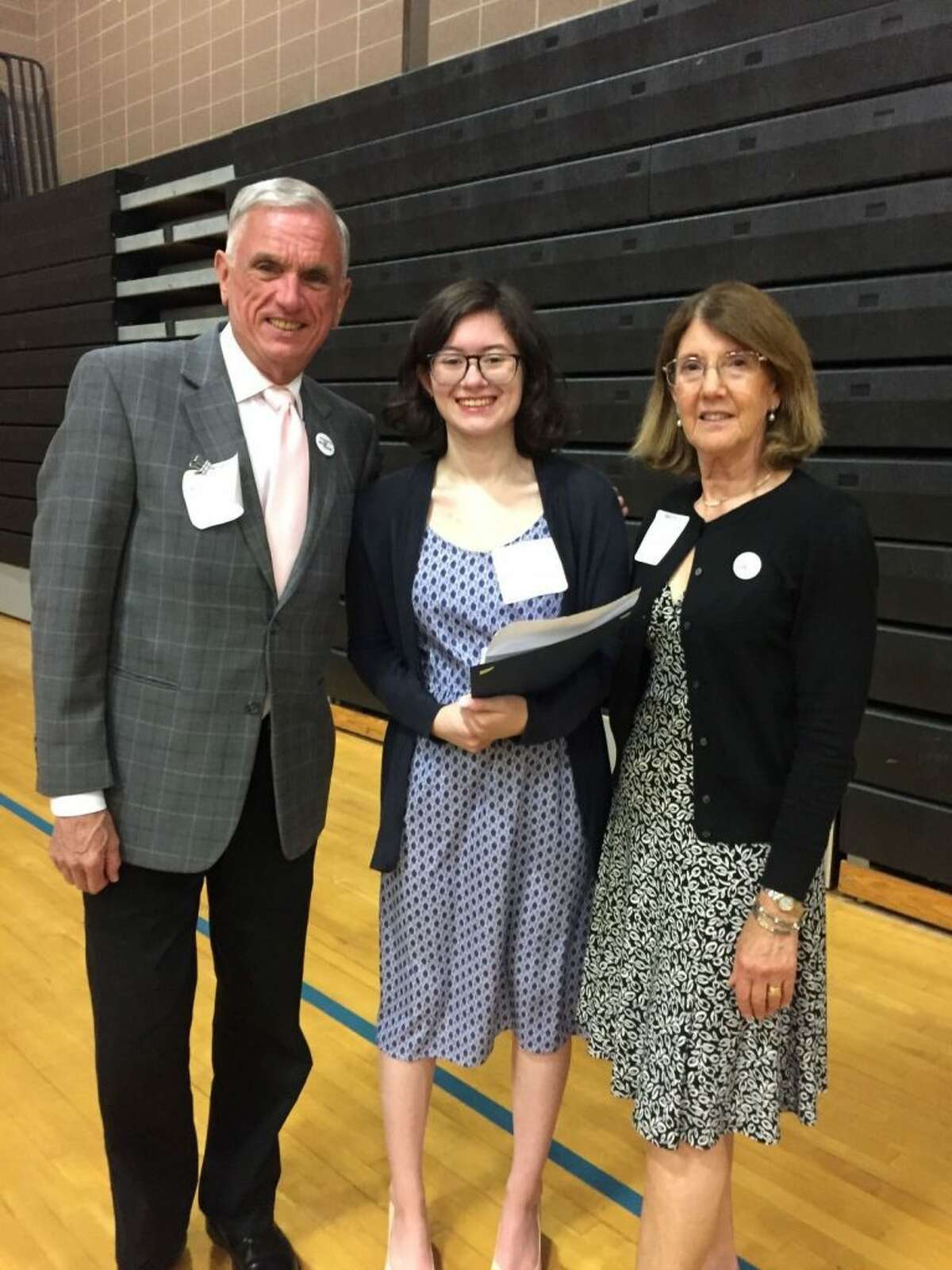 The following is a list of Ridgefield High School graduating seniors who have recently been recognized with scholarships from local community organizations:

Friends of Weir Farm awarded one of its first scholarship awards to Ridgefield High School senior Anna Lourenso on June 4.
Lourenso was awarded for excellence in visual art.
Sheila Wakoff and James Burch, board members of Friends of Weir Farm, presented the award during the senior scholarship ceremony at RHS.
"It is such a great pleasure to honor the legacy of art, nature and creativity at Weir Farm NHS by honoring Anna Lourenso," Burch said. "Weir Farm is your local national park, and the only national park dedicated to American Impressionist painting. We hope that everyone will bring friends and family and come visit the park this summer."
Lourenso has demonstrated exceptional creativity and talent in digital art and animation, Burch added.
She attended a special program at the School for Visual Arts in Manhattan last summer and plans to attend Pratt Institute in the fall.
For more information on Weir Farm, visit friendsofweirfarm.org.