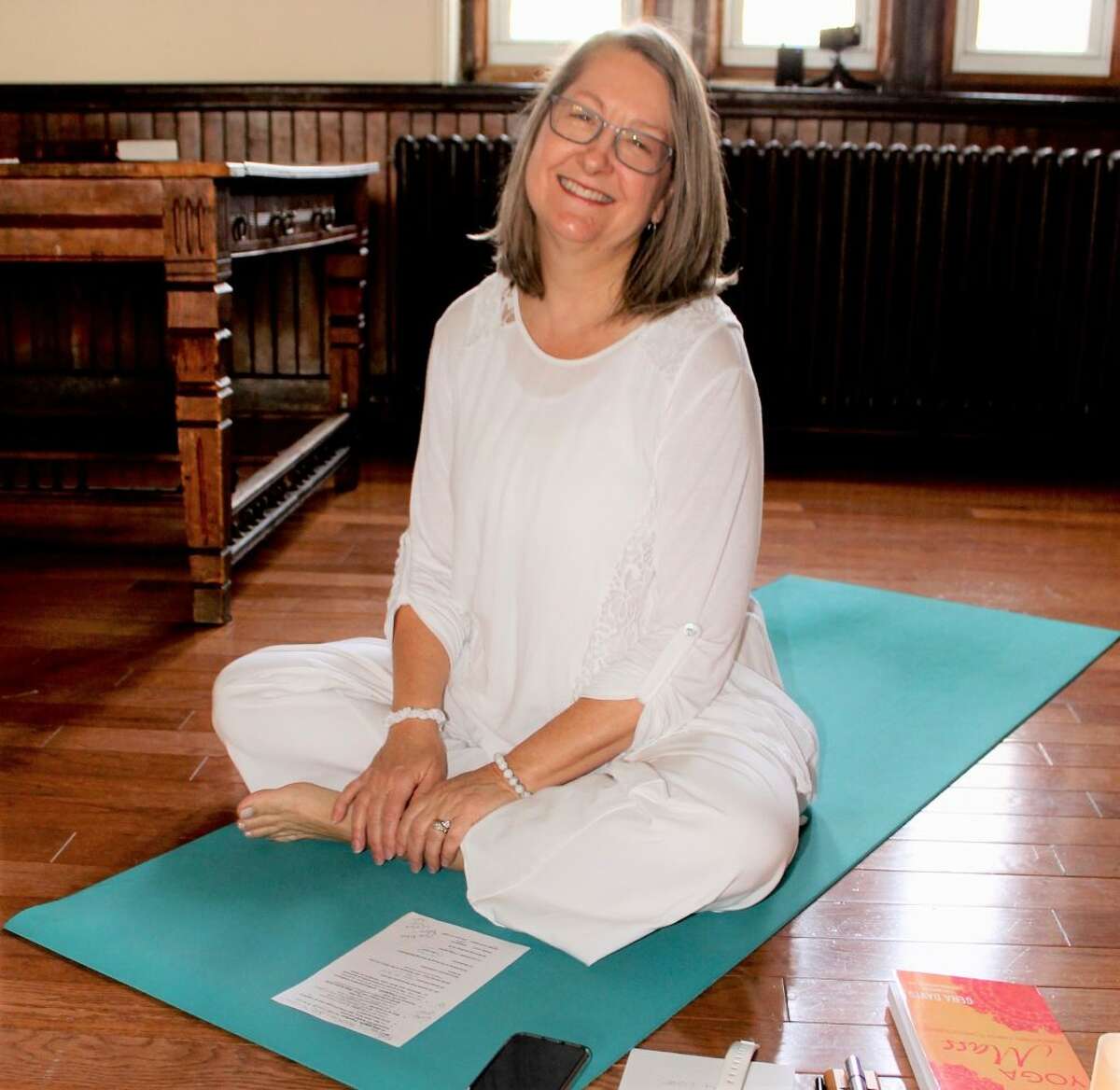 The following are a list of happenings for Ridgefield:
Winter constellations
The Discovery Center at Ridgefield and New Pond Farm Education Center, 101 Marchant Road, West Redding, are offering a public astronomy program on Saturday, March 9, at 7 p.m. Families are invited to a special preview in the Learning Center classroom at 6:30. This mini-lesson will give participants, especially children, a better understanding of what they will be viewing out at the observatory.
The winter constellations of Orion, his hunting dogs and the Gemini twins will be pointed out and discussed. The star birth area of what the program's organizers described as the magnificent Orion nebula and other deep sky objects will be viewed in the telescopes. The hope is to catch a view of the three-day-old moon and Mars.
Participants are advised to dress warmly and bring a flashlight for the walk to the observatory. There is a warming building near the scopes. The program is $4 per Discovery Center member, with a maximum of $16 per family. For nonmembers, the charge is $6, with a maximum of $24 per family. Registration is required and can be done at ridgefielddiscovery.org or by calling 203-438-1063. If the skies appear cloudy, check the website after 3 p.m. for program status.
YogaMass service at St. Stephen's
St. Stephen's Episcopal Church will hold a service on Saturday, March 16, which integrates yoga with worship.
It will be led by the Rev. Gena Davis, an ordained Episcopal priest and founder of YogaMass, and is open to the public.
The service will begin at 5 p.m. in the church's North Hall at 351 Main St. People of all levels of yoga experience are welcome. Attendees are asked to bring a mat and water bottle and loose clothing or yoga clothes are recommended. Chairs will be provided for those who prefer chair yoga.
Anyone wishing to attend the March 16 service is asked to RSVP to gfitzpatrick@ststephens-ridgefield.com. Drop-ins are welcome as space allows.
Essential oils workshop
Ridgefield Continuing Education will host an essential oils workshop Wednesday, March 13, from 7 to 8:30 p.m. at East Ridge Middle School.
The class will teach attendees how essential oils can support physical and emotional health. They are used to reduce anxiety and exhaustion.
Cost is $29. Advance registration is required. A discount is available to Ridgefielders age 62 and over. Visit ridgefieldschools.org or phone Peggy Bruno at 203-431-2812 to register.
Pride and Prejudice discussions
The Ridgefield Library and ACT of Connecticut will present two book discussions on Jane Austen's Pride and Prejudice in March and April. There will also be the chance for people to attend ACT of CT's Austen's Pride production that runs from March 28-April 14.
The first discussion, for teens and adults, will take place at the library on Thursday, March 21, at 6:30 p.m. The second takes place at Founders Hall on Thursday, April 11, at 3 p.m. In conjunction with the discussion at Founders Hall, there will be the opportunity for the discussion group to attend the production of Austen's Pride on Saturday, April 13, at 2 p.m., for a reduced ticket price.
To register for the book discussion, go to ridgefieldlibrary.org or call 203-438-2282. For the Founders Hall program, visit founders-hall.org or call 203-431-7000. For information about ACT of Connecticut, visit actofct.org or call 475-215-5433.
CyberSecurity course
"CyberSecurity: How to Protect Yourself on the Internet" is the topic of a new course in Ridgefield Continuing Education.
This class meets Thursday, March 14, from 1:30 to 3:30 p.m. at the Venus Building (old high school). Cost is $39. Ridgefield senior discount is available. Advance registration is required. Additional technology classes are also available. More details are available at ridgefieldschools.org or phone Peggy Bruno at 203-431-2812.
Exchange Club dinner
The Exchange Club of Ridgefield and its parent, the National Exchange Club, will host a special dinner Thursday, April 11, at Steps Downtown Grille in Danbury.
The event's proceeds will go toward the prevention of child abuse.
Between courses, dinner guests can sample, without charge, the bourbons from Litchfield Distillery. In addition, prizes descrubed as entertaining that have been donated by local merchants and country clubs will be available by drawings and a silent auction.
For more information, call Nick Percival at 203-438-9307.
Healthy Italy food
A Healthy Taste of Italy continues with the exploration of what the course desciption calls the bold flavors and health benefits of authentic Italian cuisine with new recipes in Ridgefield Continuing Education. Participants will prepare nutritious and easy main dishes that incorporate fresh vegetables, whole grains and lean protein from scratch, according to the course's outline. "Various healthy and satisfying sauces that will elevate any pasta dish will also be created from a simple set of ingredients that will have one's mouth watering in minutes."
Class meets on Tuesdays, March 26 and April 2, from 6:45 to 8:45 p.m. at Scott Ridge Middle School. Registration deadline is March 18. Tuition is $49. Supplies are provided by the instructor for a fee of $10 to 12, payable to the instructor at each class. Ridgefield seniors (age 62 and older) pay $37. Visit ridgefieldschools.org or phone Peggy Bruno at 203-733-0313 to register.
Class on famous local authors
Famous Authors of the Hudson Valley Region is the topic of a new one-session history class in Ridgefield Continuing Education. Edgar Allen Poe, James Fenimore Cooper and George Washington Irving all had roots in the Hudson Valley Region of New York and have left their mark on American Literature. Attendees will learn some of the colorful tales of these famous authors.
This class meets on Wednesday, March 20, from 6 to 8 p.m. at East Ridge Middle School. Cost is $ 31. Ridgefield senior discount is available. Advance registration is required. Information is available at ridgefieldschools.org or phone Peggy Bruno at 203-431-2812.
Drawing for beginners
Artist Claire Watson Garcia will lead a drawing workshop for beginners at the Ridgefield Library on Sunday, March 10, at 2 p.m. This program is part the library's ARTalk series which focuses on the creative process and is co-sponsored by the library and the Ridgefield Guild of Artists.
Garcia is a Ridgefield resident and instructor at the Silvermine School of Art in New Canaan where she teaches art classes for adults. Registration is required and a $5 fee will be collected at the door to cover art materials.
To register, visit ridgefieldlibrary.org or call 203-438-2282 for more information.
New 'Maker-in-Residence'
The Ridgefield Library has announced its next maker-in-residence, Noah Steinman, an educator and book artist, who will present hands-on classes for all ages starting on March 10 and ending on June 2.
Programs will begin with two family-friendly programs. The first is called Make the Book, a bookbinding workshop, that will take place on Sunday, March 10, at 1 p.m. The second is called Break the Book, a mixed-media workshop, on Sunday, March 24, at 1 p.m. A Sip and Create evening for adults (21 and over) will take place on Friday, April 5, at 7 p.m. The fee is $10.
Three additional programs for teens and adults will take place later in the spring. On Sunday, May 19, at 1 p.m. Steinman will lead Re-Write the Book, a workshop that investigates the world of concrete and black-out poetry. There will be a Bookwork panel, featuring contemporary book artists and authors on Thursday, May 23, at 7 p.m. On June 2 at 1 p.m., there will be an outdoor Watercolor Sketchbook class.
For more information and to register, visit ridgefieldlibrary.org or call 203-438-2282.
Guest bartender at Gallo
Emily Carr will be behind the bar at Gallo Ristorante on Thursday, March 7, from 6-9 p.m, raising funds and awareness for Paul Newman Camp.
Cash and credit card tips from the event will be donated to the camp, as well as 10% of all liquor sales.
Make a reservation for dinner in the dining room that night, and Gallo Ristorante will also donate 10% of the food from those reservations.
Event is free to attend and open to all.
Alzheimer's support group
Alzheimer's family caregivers support group will host its monthly meeting Thursday, March 14, at The First Congregational Church at 6:30 pm.
The group's guest speaker will be Karen Gardian, municipal agent for the elderly.
For information call Tina Moskwa at 203-438-6240 or Maria Victor- Smith 203-300-4801.