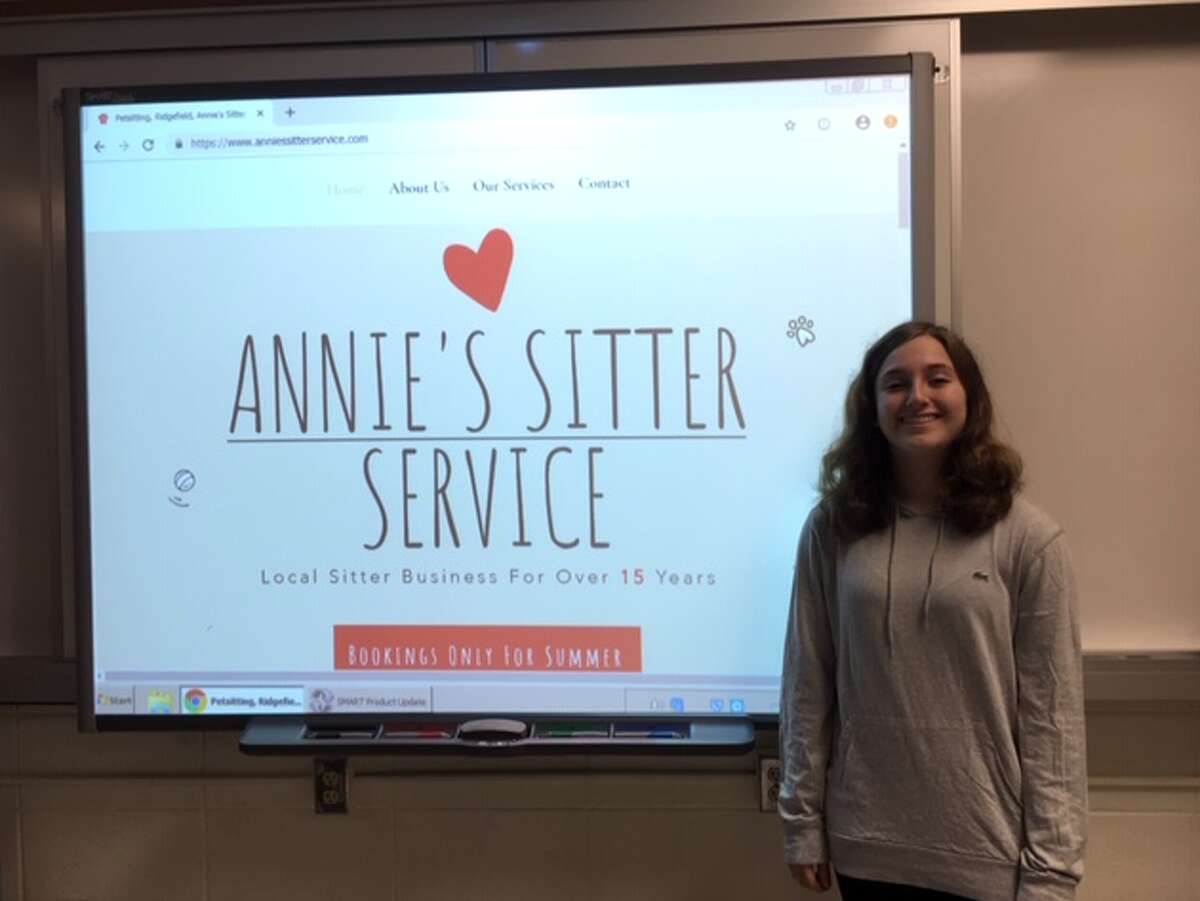 After 15 years in the pet sitting business, Ann Raab decided it time for her to create a website for Annie's Sitter Service. 
With no expertise in website design, Raab reached out to Ridgefield High School Keith Brown earlier this year to see if any of his students might be interested in creating a website for her pet sitting service. 
Brown asked Kloe Keidel, one of his website design students, if she was interested in putting her studies into real-life practice. 
 Keidel didn't hesitate at the opportunity. 
"I really enjoy the process of combining technology and art which are both design mediums that I am very passionate about," she said. "I like that both of these can be combined and then integrated so productively into the business and commercial world." 
Brown noted that Keidel has an excellent sense of color and design.
"Kloe is very creative," he said. "I knew she would be an excellent candidate for this project."
When Raab saw the final product she was amazed. 
"Kloe was excellent to work with and she provided us with a really nice website," she said.
To see the website Keidel built visit, https://www.anniessitterservice.com/. 
For more information about Ridgefield High School's business classes, contact Kbrown@Ridegfieldps.net.